Wife Isadora Duncan
Queer Places:
Moscow State University, Ulitsa Leninskiye Gory, 1, Moskva, Russia, 119991
Konstantinovo, Ryazanskaya oblast', Russia, 391103
Vagankovskoye Cemetery, ул. Сергея Макеева, 15, Москва, г. Москва, Russia, 123100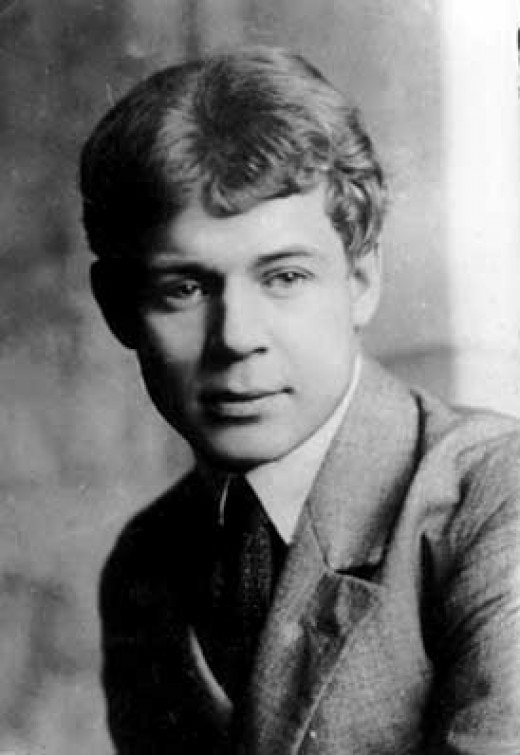 Sergey Yesenin (or Esenin) (3 October, 1895 – 28 December 1925) was the leader of the Imagist movement in Russian poetry. The Imagists were the beat hippie counterculture punks of their time, living depraved, unconventional lives and creating radical literature. Although married five times in his short life—most famously to dancer Isadora Duncan—Yesenin also loved men, most notably poet Nikolai Klyuev. Yesenin and Klyuev lived together for two years and wrote poems about their love.
Yesenin committed suicide at age thirty after publishing the confessional Cherny Chelovek. Other works include Radunista, Inoniya, Ispoved Khuligana, and Moskva Kabatskaya.

Moscow State University, Russia
In 1916, Yesenin published his first book of poems, Ritual for the Dead. Through his collections of poignant poetry about love and the simple life, he became one of the most popular poets of the day. His first marriage was in 1913 to Anna Izryadnova, a co-worker from the publishing house, with whom he had a son, Yuri. (During the Stalinist purges, Yuri Yesenin was arrested, dying in 1937 at a Gulag labor camp.)
Later that year, he moved to St Petersburg, where he met Klyuev. For the next two years, they were close friends, living together most of the time. From 1916 to 1917, Yesenin was drafted into military duty, but soon after the October Revolution of 1917, Russia exited World War I. Believing that the revolution would bring a better life, Yesenin briefly supported it, but soon became disillusioned. He sometimes criticised the Bolshevik rule in such poems as The Stern October Has Deceived Me.
In August 1917 Yesenin married for a second time to Zinaida Raikh (later an actress and the wife of Vsevolod Meyerhold). They had two children, a daughter Tatyana and a son Konstantin. The parents quarreled and lived separately for some time prior to their divorce in 1921. Tatyana became a notable writer, and Konstantin Yesenin would become a well-known soccer statistician.
In September 1918, Yesenin founded his own publishing house called the "Labor Company of the Artists of the Word". Together with Anatoly Marienhof, they founded Russian literary movement of imaginism.
In the fall of 1921, while visiting the studio of painter Georgi Yakulov, Yesenin met the Paris-based American dancer Isadora Duncan, a woman 18 years his senior. She knew only a dozen words in Russian, and he spoke no foreign languages. They married on May 2, 1922. Yesenin accompanied his celebrity wife on a tour of Europe and the United States. His marriage to Duncan was brief and in May 1923, he returned to Moscow.
In 1923 Yesenin became romantically involved with the actress Augusta Miklashevskaya to whom he dedicated several poems. The same year he had a son by the poet Nadezhda Volpin. Their son, Alexander Esenin-Volpin grew up to become a poet and a prominent activist in the Soviet dissident movement of the 1960s.
In 1925 Yesenin met and married his fourth wife, Sophia Andreyevna Tolstaya, a granddaughter of Leo Tolstoy.
The last two years of Yesenin's life he created some of his most famous poems. But he also suffered from alcoholism, experienced a mental breakdown and was hospitalised for a month. Two days after his release, he cut his wrist, wrote a farewell poem in his own blood and hanged himself from the heating pipes on the ceiling of his room in the Hotel Angleterre. He was 30 years old. The farewell poem:
Goodbye, my friend, goodbye
My love, you are in my heart.
It was preordained we should part
And be reunited by and by.

Goodbye: no handshake to endure.
Let's have no sadness — furrowed brow.
There's nothing new in dying now
Though living is no newer.
Sergei Yesenin is interred in Moscow's Vagankovskoye Cemetery. His grave is marked by a white marble sculpture.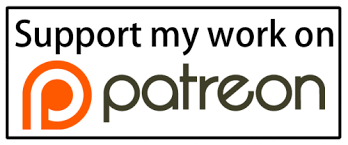 ---
Stern, Keith. Queers in History: The Comprehensive Encyclopedia of Historical Gays, Lesbians and Bisexuals. Perseus Books Group. Kindle Edition.