Queer Places:
18 Garway Rd . , W.2 . BAYswater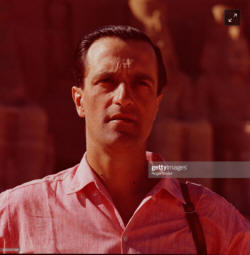 Roger Wood (August 6, 1920 - September 27, 2005) was an English photographer, In 1948 he opened a studio in Bayswater, west London, specialising in his passion - ballet. For the next 20 years, he photographed virtually every leading company and many top soloists. Ballet led to opera and the theatre, and between 1946 and 1963 he provided the illustrations for books, such as Katherine Dunham, Her Singers, Dancers and Musicians (with Richard Buckle), The D'Oyly Carte Album, Shakespeare at the Old Vic (three volumes with Mary Clarke) and others on Sadler's Wells and New York City ballets. The gay ballet critic Richard Buckle wrote a book about Katherine Dunham's dance group with photographs by Roger Wood. Wood was a friend of Antony Armstrong-Jones and married rather late (in 1986) and was also a friend of Graham Sutherland. On his visits to Aldeburgh, Wood got to know Benjamin Britten and took some delightfully informal pictures of him, some of which are on exhibition in the Red House at Aldeburgh.
As a photojournalist, Roger worked for Picture Post and the Sunday Times colour supplement. Colour photography changed his career: his Egypt in Colour (1964) with text by Egyptologist Margaret Drower, ran to 17 editions. In 1966 came Roman Africa in Colour (text by Sir Mortimer Wheeler), and in 1970 Persia (with Sir Denis Wright). Teaming up with Michael Rice, whose company specialised in planning museums and surveying Middle Eastern antiquities, illustrations followed for An Introduction to the Antiquities of Saudi Arabia (1976), and for books on the Cairo museum, Qatar and Oman.
Born in Madras and educated at Bradfield College, Berkshire, Roger was articled to accountants Price Waterhouse, and joined the RAF Volunteer Reserve. To his dismay, he was discharged on medical grounds; when war came, he worked in intelligence. After the war, his first photographic job was as a film production controller at Kodak. He then became assistant, and later acting, editor of Amateur Photographer.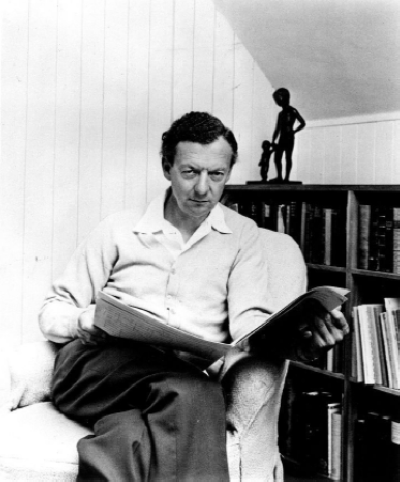 Benjamin Britten
He was one of two official photographers at the Royal Opera House from 1949 to 1953 and also worked at Glyndebourne, taking pictures of operatic stars such as Joan Sutherland, Maria Callas, and Tito Gobbi.
Roger Wood was a member of the National Union of Journalists since 1953 and was named a fellow of RPS in 1951 and of the Royal Society of Arts in 1978.
His last book, The Ring: Anatomy of an Opera (1983), explored Peter Hall's production at Bayreuth. Wood bequeathed his collection of theatre photography to Royal Opera House Collections, in recognition of the special relationship he enjoyed with the theatre and its companies. The collection contains colour transparencies, black and white negatives and prints of ballet, opera and theatre productions as well as portraits of dancers, singers, actors, artists, authors and TV personalities. It reflects Wood's informed and passionate interest in the art forms and their creators. The Old Vic material includes photographs of Laurence Olivier, John Gielgud, and Richard Burton. Wood worked as a theatre photographer from 1946 to the late 1960s.
---
My published books:


---