Queer Places:
Yale University, New Haven, CT 06520, Stati Uniti
Cornell University, Ithaca, NY 14850, Stati Uniti
Bryn Mawr College, 101 N Merion Ave, Bryn Mawr, PA 19010, Stati Uniti
Catholic University of America, 620 Michigan Ave NE, Washington, DC 20064, Stati Uniti
MacDowell Colony, 100 High St, Peterborough, NH 03458
Paula Vogel (born November 16, 1951) is an American playwright who received the 1998 Pulitzer Prize for Drama for her play How I Learned to Drive. A longtime teacher, Vogel spent the bulk of her academic career – from 1984 to 2008 – at Brown University, where she served as Adele Kellenberg Seaver Professor in Creative Writing, oversaw its playwriting program, and helped found the Brown/Trinity Rep Consortium. From 2008 to 2012, Vogel was Eugene O'Neill Professor of Playwriting and department chair at the Yale School of Drama, as well as playwright in residence at the Yale Repertory Theatre.[1]
Vogel had two brothers: Carl, who died of AIDS in 1988, and Mark. Carl is namesake for the Carl Vogel Center in Washington, D.C., founded by their father Don Vogel. The Center is a service provider for people living with HIV.[2]
Vogel married Brown University professor and author Anne Fausto-Sterling in Truro, Massachusetts, on September 26, 2004.[2]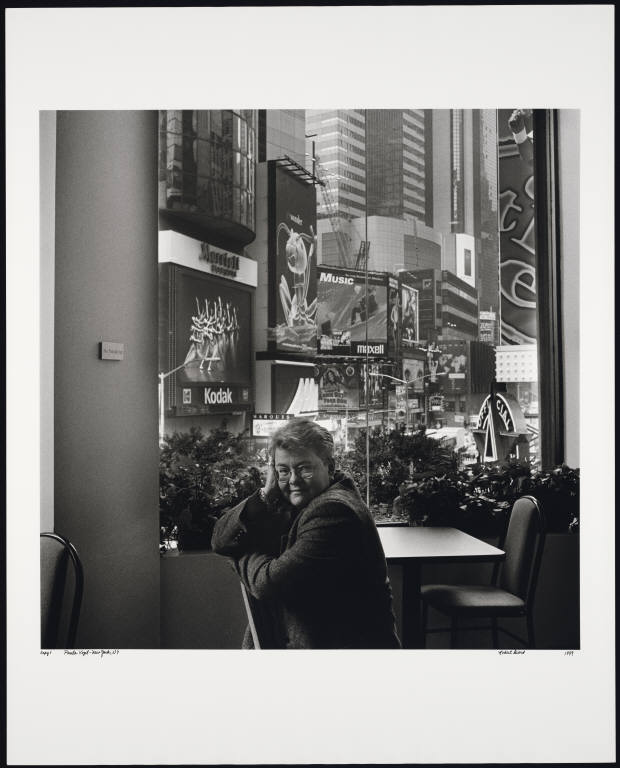 Photo by Robert Giard, Rights Notice: Copyright Jonathan G. Silin (jsilin@optonline.net)

Yale University, New Haven, CT
---
My published books:

---
https://en.wikipedia.org/wiki/Paula_Vogel