Queer Places:
Via Campane, 1, 25019 Sirmione BS
Naomi Eleanor Clare Jacob (1 July 1884 – 27 August 1964) was an English author, actress and broadcaster.
Naomi Jacob was born in Ripon, North Yorkshire, the first daughter of Samuel Jacob and Nina Collinson. Her father was headmaster of what is now Ripon Grammar School and her mother was also a teacher there. Jacob's pseudonym, Ellington Gray, shows her close connections to the town and her family. Her grandfather, Robert Ellington Collinson, was a Mayor of the town and owner of the Unicorn Hotel[1] where the Prince of Wales once stayed. Her great-grandfather Thomas was the second Chief Police officer in the town.
Jacob had a difficult upbringing. Her parents divorced because of her father's wayward follies and his violent temper. She wanted to finish her schooling and went to live in Middlesbrough where she taught as a student teacher. Her sister Mu and mother moved south to start a new life.
She left the teaching profession to become an actress in revue. It was around the same time that she contracted tuberculosis, a condition that was to affect her for the rest of her life. With physical activity becoming more difficult, Jacob channelled her creative efforts into writing. As well as a number of novels such as the Gollantz Saga and An Irish Boy, Jacob wrote non-fiction, biographies and newspaper columns. Her mother also became a novelist, publishing under the name Nina Abbott.
Her early years in Yorkshire gave her a love for all things flora and fauna. She loved cats and dogs and is often seen in photographs with her favourite Pekinese called Sammy. Jacob even wrote a book from the point of view of one of her dogs entitled Prince China. By himself, but dictated to Naomi Jacob.
Because of her strong links to the theatre, she was a well-known figure in the profession. Known by her friends as Micky, she had a strong circle of friends including Marguerite Broadfoote, Radclyffe Hall, 'Little Tich', Marie Lloyd, Bransby Williams and many others. She was also active politically standing as a Labour MP and becoming involved with the Women's Suffrage movement. In one of her autobiographies, she mentions putting an alarm clock in a tin box and placing it next to the door of a seaside home being visited by Liberal Prime Minister David Lloyd George. The ticking box had to be rushed away and thrown in the sea by concerned friends who believed it to be a bomb.
Jacob moved to Lake Garda in 1930 because the weather was kinder to her lungs. There is a blue plaque erected in her honour in Sirmione, where she lived. She was well known in the town and her home was known as 'Casa Micky'. During world War II she returned to the UK to help in the war effort. She worked for Entertainments National Service Association producing morale boosting broadcasts and live performances for the troops. She never gave up her home in Italy and returned soon afterwards. She died in Sirmione.
Her novels tend to stay within the realms of romantic fiction. Her books are well read in libraries throughout the English-speaking world and there are rumours that her books are being considered by film producers. Her work has many critics who believe her work to resemble that of Barbara Taylor Bradford. Recent studies of her work in Sheffield Hallam University[2] believe her work to be of greater value. Her novels often tackle the issue of prejudice against Jews, domestic violence and the political consequences of Pogroms in the nineteenth century. Many of these books were written before the Second World War and were based on the experiences of her paternal family who escaped violence in Western Prussia.
Although not well known nowadays, in her day Naomi Jacob was a well loved and respected figure despite her eccentric manner. Her relationships with other women were an open secret but never publicly disclosed during her lifetime. She died in 1964.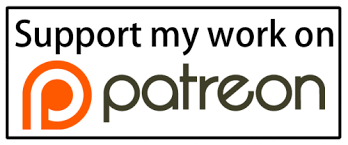 ---
https://en.wikipedia.org/queerplaces/images/Naomi_Jacob