Partner Judy Matlack
Queer Places:
Cambridge Rindge & Latin School, 459 Broadway, Cambridge, MA 02138, Stati Uniti
Shady Hill School, 178 Coolidge Hill, Cambridge, MA 02138, Stati Uniti
Wild Knoll, Surf Point Rd, York, ME 03909, Stati Uniti
Nelson Cemetery, Nelson, New Hampshire 03457, Stati Uniti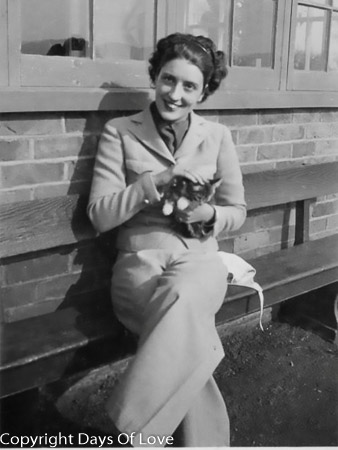 May Sarton is the pen name of Eleanore Marie Sarton (May 3, 1912 – July 16, 1995), an American poet, novelist and memoirist. She was intimate with Elizabeth Bowen.
Sarton was born in Wondelgem, Belgium (today a part of the city of Ghent). Her parents were science historian George Sarton and his wife, the English artist Mabel Eleanor Elwes. When German troops invaded Belgium after the assassination of Archduke Franz Ferdinand in 1914, her family fled to Ipswich, England, where Sarton's maternal grandmother lived.
One year later, they moved to Boston, Massachusetts, where her father started working at Harvard University. She went to school in Cambridge, Massachusetts, graduating from Cambridge High and Latin School in 1929. She started theatre lessons in her late teens, but continued writing poetry. She published her first collection in 1937, entitled Encounter in April.[1]
In 1945 in Santa Fe, New Mexico, she met Judith "Judy" Matlack (September 9, 1898 – December 22, 1982), who became her partner for the next thirteen years. They separated in 1956, when Sarton's father died and Sarton moved to Nelson, New Hampshire. Honey in the Hive (1988) is about their relationship.[2] In her memoir At Seventy, Sarton reflected on Judy's importance in her life and how her Unitarian Universalist upbringing shaped her.[3] She was elected a Fellow of the American Academy of Arts and Sciences in 1958.[4]
Sarton later moved to York, Maine. In 1990, she suffered a stroke, severely reducing her ability to concentrate and write. After several months, she was able to dictate her final journals, starting with Endgame, with the help of a tape recorder.[5] She died of breast cancer on July 16, 1995, and is buried in Nelson Cemetery, Nelson, New Hampshire.[6]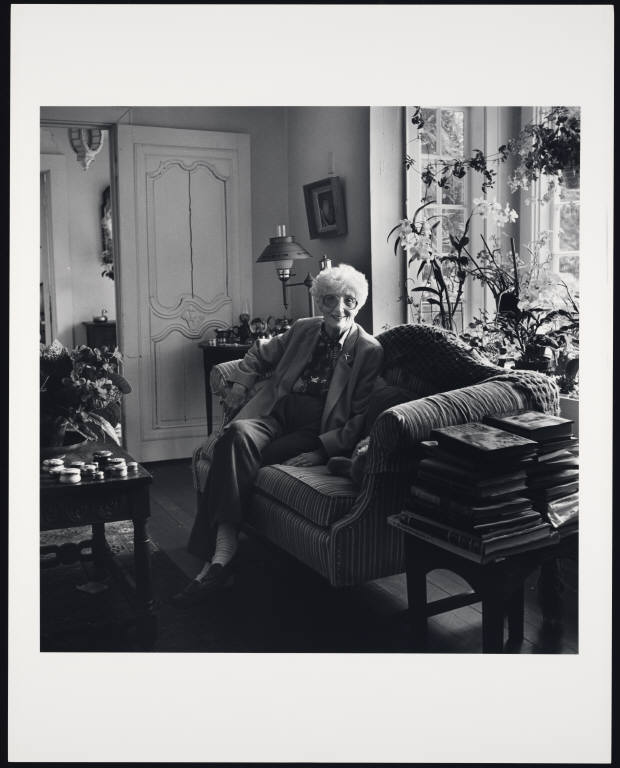 Featured in Particular Voices: Portraits of Gay and Lesbian Writers by Robert Giard [Rights Notice: Copyright Jonathan G. Silin (jsilin@optonline.net)]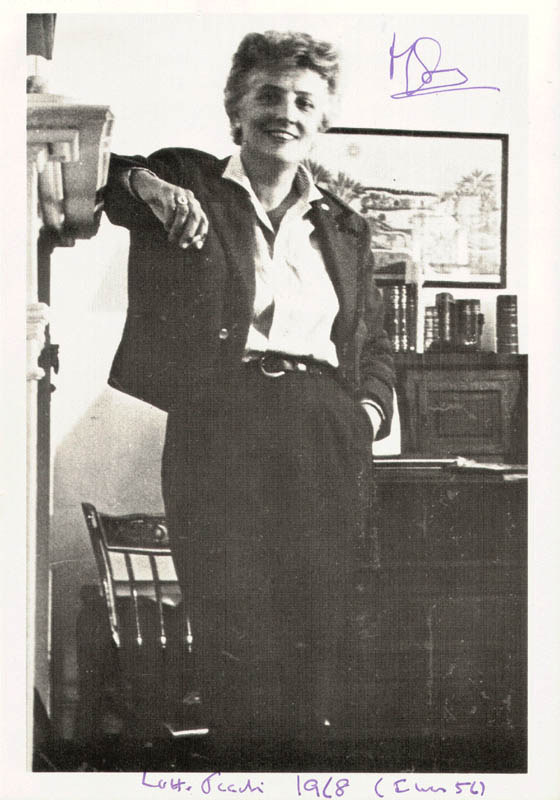 May Sarton by Lotte Jacobi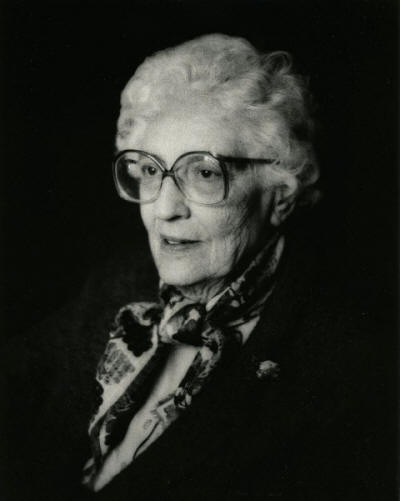 by Stathis Orphanos
---
My published books:


---
https://en.wikipedia.org/wiki/May_Sarton
Woods, Gregory. Homintern . Yale University Press. Edizione del Kindle.