Partner Julie Mullard
Queer Places:
University of Oxford, Oxford, Oxfordshire OX1 3PA
Dacre Lodge, 49 Plashet Rd, Upton Park, London E13 0QA, UK
3 Atholl Rd, Camps Bay, Cape Town, 8040, Sudafrica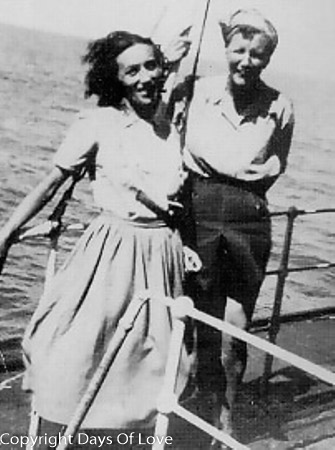 Mary Renault (4 September 1905 – 13 December 1983), born Eileen Mary Challans,[1] was an English and South African writer best known for her historical novels set in ancient Greece. In addition to vivid fictional portrayals of Theseus, Socrates, Plato, and Alexander the Great, she wrote a non-fiction biography of Alexander.
Born at Dacre Lodge, 49 Plashet Road, Forest Gate, Essex (now in London), of physician Frank Challans and Mary Clementine Newsome Baxter Challans, Renault was educated first at Levick family school and Clifton Girls School in Bristol. She read English at St Hugh's College, Oxford, then an all-women's college, receiving an undergraduate degree in 1928.[3] In 1933 she began training as a nurse at the Radcliffe Infirmary in Oxford. During her training she met Julie Mullard (1912 – 1996), a fellow nurse with whom she established a lifelong romantic relationship.
Mary Renault described reading The Well of Loneliness by Radclyffe Hall aloud to her lover accompanied by rather heartless laughter, while on holiday ina French fishing village in 1938. The Well of Loneliness, she claimed, carried an impermissible allowance of self-pity, and its earnest humourlessness invites irreverence.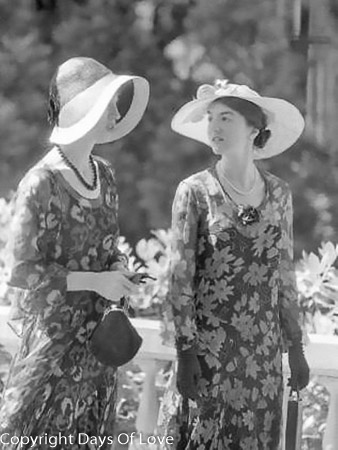 She worked as a nurse while beginning a writing career, treating Dunkirk evacuees at the Winford Emergency Hospital in Bristol, and working in Radcliffe Infirmary's brain surgery ward until 1945. She published her first novel, Purposes of Love, in 1939: it has a contemporary setting, like her other early novels, and the novelist Linda Proud has described it as "a strange combination of Platonism and hospital romance".[4] Her novel The Friendly Young Ladies (1943), which is about a lesbian relationship between a writer and a nurse, seems to have been inspired by her own relationship with Mullard.
In 1948, after her novel Return to Night won an MGM prize worth $150,000, Renault and Mullard emigrated to South Africa, where they remained for the rest of their lives. There, according to Proud, they found a community of gay expatriates who had "escaped the repressive attitudes towards homosexuality in Britain for the comparatively liberal atmosphere of Durban.... Mary and Julie found themselves able to set up home together in this new land without causing the outrage they had sometimes provoked at home."[4] However, both Renault and Mullard were critical of the less liberal aspects of their new home, and participated in the Black Sash movement against apartheid in the 1950s.
Shortly before her death, Mary was listed as one of the famous alumnae who had brought the Radcliffe Infirmary Nurses' Home much honour.[5] Due to the especially wet winter of 1983 in Cape Town, Mary picked up a small cough. At first, the cough was no more than a mild irritant for Mary, but it soon "become a persistent, hacking attempt to clear her lungs and catch her breath." After Julie voiced her fears to their mutual friend Dr. Sonnenberg, x-rays were performed, and Mary was diagnosed with pneumonia and was directed to a nursing home. After failing to eliminate the pneumonia with antibiotics, a visiting British surgeon performed a bronchoscopy under general anaesthetic. Shortly after, the doctor revealed to Julie that he had "found fluid on the lung and had aspirated some it: the cause was cancer." Julie begged the doctors to say nothing to Mary unless she demanded to be told. By October, a friend of Dr. Sonnenberg, Dr. Slome, was draining off liquid twice a week and was convinced that there was a pocket he could not reach. Mary was then put on oxygen in order to ease her breathing. On 12 December 1983, as a last hope, the doctors decided to inject a new chemical into the pleura early the next morning, in the hope that it would stop further fluid from forming. Before the operation even began, Julie received a phone call, which she knew "could only mean one thing".[6] Mary Renault died in Cape Town on 13 December 1983.
---
My published books:


---
https://en.wikipedia.org/wiki/Mary_Renault
A Lesbian History of Britain: Love and Sex Between Women Since 1500, Rebecca Jennings, Greenwood World Pub., 2007
Dictionnaire historique des homosexuel.le.s célèbres – October 19, 2017 French Edition by Michel Larivière