Queer Places:
Park Hill Cemetery Vancouver, Clark County, Washington, USA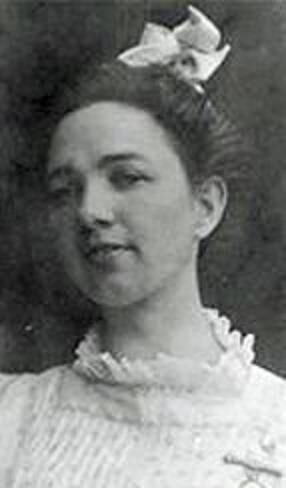 Mary Carolyn Davies (1888 – May 19, 1974) was an American poet and prose writer.[1] The editors of Poetry, Harriet Monroe and Alice Corbin Henderson included in their 1917 selection for The New Poetry: An Anthology poems by Mary Carolyn Davies. According to Adrienne Munich and Melissa Bradshaw, authors of Amy Lowell, American Modern, what connects these poets is their appartenance to the queer sisterhood.
Davies was born on January 1, 1888, in Sprague, Washington, a tiny town about forty miles southwest of Spokane. Davies moved to Portland at age twelve. She graduated from Washington High School in Portland in 1910 and spent a year teaching school on the Crooked River and in Rockaway. In 1911 she entered the University of California at Berkeley, where she was the first woman to win the Bohemian Club prize for poetry[2] and the Emily Chamberlin Cook Prize for Poetry as a freshman; but dropped out after a year.[1]
She moved to New York City, where she supported herself by hack literary work, while also writing poetry in her spare time.[1]
Davies's first book, a collection of war poems called The Drums in our Street, was published in 1918 and was dedicated to "my three brothers." She moved back to Oregon and married Leland Davis (a marriage which ended in divorce). During the 1920's she published in magazines that included Collier's, Cosmopolitan, Good Housekeeping, McClure's, and Poetry, and in prominent anthologies like the Bookman Anthology of Verse and Modern American Poetry. She was elected president of the Women's Press Club of Oregon in 1920, and president of the Northwest Poetry Society in 1924.[1]
She published little after that time, however, and largely disappeared from public life after she moved back to New York City during the 1930s.
In 1940 the Oregonian reported that she was destitute; the paper's poetry editor, Ethel Romig Fuller, visited her in New York, and found her living in a "deplorable state."
---
My published books:

---
https://pennyspoetry.fandom.com/wiki/Mary_Carolyn_Davies
https://oregonencyclopedia.org/articles/davies_mary_carolyn_ca_1890_/#.XlWP50rSLIU