Husband Bob Ashe
Queer Places:
Wesleyan University, 45 Wyllys Ave, Middletown, CT 06459, Stati Uniti
Brown University, Providence, Rhode Island 02912, Stati Uniti
Leon's, 870 Park Ave, Baltimore, MD 21201
Mark Merlis (March 9, 1950 – August 15, 2017)[1] was an American writer and health policy analyst.[2][3]
Born in Framingham, Massachusetts and raised in Baltimore, Maryland,[2] Merlis attended Wesleyan University and Brown University.[2] He subsequently took a job with the Maryland Department of Health to support himself while writing.[2] In 1987, he took a job with the Congressional Research Service at the Library of Congress as a social legislation specialist, and was involved in the creation of the Ryan White Care Act.[2]
Beginning in the 1990s, Merlis published a series of novels.[2] His first novel, American Studies, was published in 1994[4] and won the Ferro-Grumley Award for LGBT Literature and the Los Angeles Times Book Prize Art Seidenbaum Award for First Fiction in 1995,[3] and his second, An Arrow's Flight, was published in 1998[5] and won the 1999 Lambda Literary Award for Gay Fiction.[3] He published two further novels during his lifetime, Man About Town in 2003[6] and JD in 2015.[7]
Merlis lived in Philadelphia, Pennsylvania, and worked both as an author and an independent health policy consultant.[3]
He died on August 15, 2017, at the Pennsylvania Hospital in Philadelphia, from pneumonia associated with ALS.[1] He was 67 years old. He is survived by his husband of many years, Robert Ashe.[3]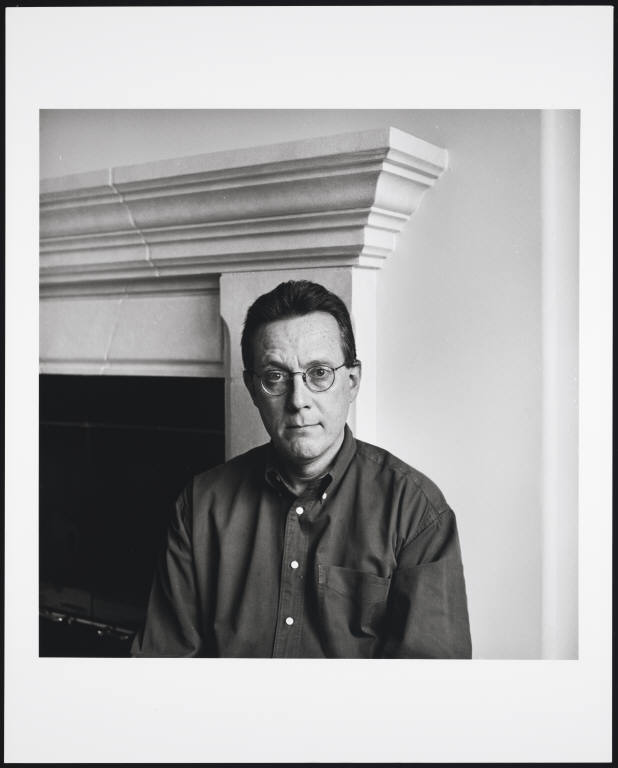 Photo by Robert Giard, Rights Notice: Copyright Jonathan G. Silin (jsilin@optonline.net)

Leon's, 870 Park Ave, Baltimore, MD 21201
---
My published books:

---