Queer Places:
10 Mitchell Pl, New York, NY 10017, Stati Uniti
Stone Cottage, 106 Valkill Park Rd, Hyde Park, NY 12538, Stati Uniti
Rhinebeck Cemetery, 3 Mill Rd, Rhinebeck, NY 12572, Stati Uniti
Lorena Alice Hickok (March 7, 1893 – May 1, 1968) was an American journalist known for her close relationship with First Lady Eleanor Roosevelt.
Born in East Troy, Wisconsin to a dressmaker and a dairy-farmer, Hickok had an unhappy childhood marked by isolation and abuse. After her mother's death when Hickok was fourteen, she left home, worked on her own, and completed high school with the help of a cousin. She went into journalism after failing out of college, and soon became a successful reporter for the Minneapolis Tribune and the Associated Press (AP), achieving several firsts for American women journalists. By 1932, she had become the nation's best-known female reporter.
After being assigned to cover Roosevelt during her husband's first presidential campaign, Hickok struck up a close relationship with the soon-to-be First Lady. For several years, the two corresponded almost every day, traveled together, and professed emotional and physical affection for one another. The exact nature of this relationship has been widely discussed by historians; some have argued that the relationship was clearly romantic or erotic, while others have argued that historians have been misled by Roosevelt's exuberant letters. It is known, and was known in the White House press corps at the time, that Hickok was a lesbian.[2] More than 3,000 letters from the pair's correspondence are preserved at the Franklin D. Roosevelt Presidential Library and Museum.

Val-kill, Hyde Park, NY
Compromised as a reporter by her personal relationship with Roosevelt, Hickok left the AP and began work as the chief investigator for the Federal Emergency Relief Administration (FERA), a department of Franklin Roosevelt's New Deal. Hickok encouraged or inspired several of Eleanor Roosevelt's initiatives, including her syndicated column, her all-women press conferences, and her planned community at Arthurdale, West Virginia. As Hickok grew more demanding of the First Lady, however, the pair's initial closeness lessened. Following complications with her diabetes, Hickok resigned from FERA in 1936 and worked for three years promoting the 1939 New York World's Fair. From 1940 to 1945, she served as the executive secretary of the Women's Division of the Democratic National Committee, living at the White House for most of this time. As her diabetes steadily worsened, she lived out her final years at Hyde Park to be near Roosevelt, publishing several books.
Hickok first met Roosevelt in 1928 when assigned to interview her by the AP. In 1932, Hickok convinced her editors to allow her to cover Eleanor Roosevelt during her husband's presidential campaign and for the four-month period between his election and inauguration.[3] When the mother of Franklin's secretary, Missy LeHand, died in October 1932, Eleanor invited Hickok to accompany her to Potsdam, New York for the funeral. The women spent the long train ride talking, beginning a long friendship. By Franklin's inauguration on March 4, 1933, Hickok had become Eleanor's closest friend. The two made trips together to Albany and Washington, D.C., and spent nearly every day in each other's company. Hickok joined the Roosevelts every Sunday night for dinner, while on other nights Eleanor joined Hickok at the theater or opera, or at dinners alone at Hickok's apartment. For the inauguration, Eleanor wore a sapphire ring Hickok had given her.
That same day, Hickok interviewed Roosevelt in a White House bathroom, her first official interview as First Lady. By this time, Hickok was deeply in love with Roosevelt and finding it increasingly difficult to provide objective reporting. In addition, Hickok's job kept her largely in New York, while Eleanor was in Washington. Both women were troubled by the separation, professing their love by telephone and letter; Roosevelt put a picture of Hickok up in her study, which she told Hickok she kissed every night and every morning. During this period, Roosevelt wrote daily ten- to fifteen-page letters to "Hick", who was planning to write a biography of the First Lady.
The nature of Hickok and Roosevelt's relationship has been a subject of dispute among historians. Roosevelt was close friends with several lesbian couples, such as Nancy Cook and Marion Dickerman, and Esther Lape and Elizabeth Fisher Read, suggesting that she understood lesbianism; Marie Souvestre, Roosevelt's childhood teacher and a great influence on her later thinking, was also a lesbian. Hickok biographer Doris Faber published some of Roosevelt and Hickok's correspondence in 1980, but concluded that the lovestruck phrasing was simply an "unusually belated schoolgirl crush"[23] and warned historians not to be misled. Researcher Leila J. Rupp criticized Faber's argument, calling her book "a case study in homophobia" and arguing that Faber unwittingly presented "page after page of evidence that delineates the growth and development of a love affair between the two women".[24] In 1992, Roosevelt biographer Blanche Wiesen Cook argued that the relationship was in fact romantic, generating national attention.[23][25][26]
Biographer Doris Kearns Goodwin summarized the letters between Hickok and Roosevelt thus:
Hick longed to kiss the soft spot at the corner of Eleanor's mouth; Eleanor yearned to hold Hick close; Hick despaired at being away from Eleanor; Eleanor wished she could lie down beside Hick and take her in her arms. Day after day, month after month, the tone in the letters on both sides remains fervent and loving.
Goodwin concluded, however, that "whether Hick and Eleanor went beyond kisses and hugs" cannot be known for certain, and that the important issue is the impact the close relationship had on both women's lives. A 2011 essay by Russell Baker reviewing two new Roosevelt biographies in the New York Times Review of Books stated, "That the Hickok relationship was indeed erotic now seems beyond dispute considering what is known about the letters they exchanged."[27]
Early in the Roosevelt administration, Hickok is credited with pushing Eleanor to write her own newspaper column, "My Day", and to hold weekly press conferences specifically for female journalists.[28] Hickok found it difficult to objectively cover the Roosevelts herself, however, and once suppressed a story at Eleanor's request. The declining quality of her reporting soon caused her to receive a pay cut. Despite her worries about leaving the career on which she had built her identity, Hickok quit the AP at Eleanor's urging in mid-1933. Eleanor then helped Hickok obtain the position as a Chief Investigator for Harry Hopkins' Federal Emergency Relief Administration (FERA), where she conducted fact-finding missions. In 1933, Hickok went on a two-month tour of the American South, where she was horrified by the poverty, malnutrition, and lack of education that she encountered. She urged Eleanor to visit a tent city of homeless ex-miners in Morgantown, West Virginia, an experience that led Eleanor to found the federal housing project of Arthurdale, West Virginia. In March 1934, Hickok accompanied Eleanor on a fact-finding trip to the US territory of Puerto Rico, reporting afterward to Hopkins that the island's poverty was too severe for FERA to usefully intervene.
During her time with FERA, Hickok developed a dislike of reporters. In one report to Hopkins in 1934, she wrote, "Believe me, the next state administrator who lets out any publicity on me is going to get his head cracked". In February 1934, Time called her "a rotund lady with a husky voice, a peremptory manner, baggy clothes", a description that wounded Hickok. In a letter to Hopkins' secretary, she asked, "Why the Hell CAN'T they leave me alone?"[36] Following the incident, Hickok and Roosevelt redoubled their efforts to keep their relationship out of the spotlight; on one occasion, Roosevelt wrote to her, "we must must be careful this summer & keep it out of the papers when we are off together.
As Roosevelt became more active as first lady, however, she had less time for Hickok. Hickok grew angry and jealous at perceived slights, and demanded more time alone, which Roosevelt was unable to give; at other times, she attempted unsuccessfully to separate herself from Roosevelt. Though the pair remained friends throughout their lives, they continued to grow apart in the years that followed. In 1937, Roosevelt wrote to Hickok that "I never meant to hurt you in any way, but that is no excuse having done it . . . I am pulling back from all my contacts now . . . Such cruelty & stupidity is unpardonable when you reach my age."
After an incident with her diabetes while traveling, Hickok resigned her FERA post for health reasons in late 1936.[8]
On the advice of Roosevelt's secretary, Malvina Thompson, Hickok then sought work in New York with public relations man and politician Grover Whalen. Shortly after Franklin Roosevelt's 1936 re-election, Hickok was hired by Whalen to do publicity for the 1939 New York World's Fair. Opportunities for female employees of the Fair were limited, and she found the work unrewarding compared to her reporting days. Hickok primarily worked on promoting the fair to young people, including arranging class trips. Because Hickok rented both a country home and an apartment, she often faced financial problems despite her good salary during these years, and Roosevelt occasionally sent her small gifts of money.[8]
With help from Roosevelt, Hickok became the executive secretary of the Women's Division of the Democratic National Committee (DNC) in February 1940, doing groundwork for the 1940 election. Taking to the road again, she wrote Roosevelt, "This job is such fun, dear ... It's the nearest thing to newspaper work I've found since I left the A.P."[8]
From early January 1941 until shortly after FDR's fourth inauguration in 1945, she lived at the White House. During her time there, Hickok's nominal address was at the Mayflower Hotel in DC, where she met most people. Also during this time, she formed an intense friendship with Marion Janet Harron, a United States Tax Court judge who was ten years younger than she[40] and almost the only person to visit her at the White House.[41]
When Hickok's diabetes worsened in 1945, she was forced to leave her position with the DNC. Two years later, Roosevelt found her a position with the New York State Democratic Committee. When Hickok's health continued to decline, she moved to Hyde Park to be closer to Roosevelt. She lived in a cottage on the Roosevelt estate, where she died in 1968. She is buried at Rhinebeck Cemetery in Rhinebeck, New York.[3][42]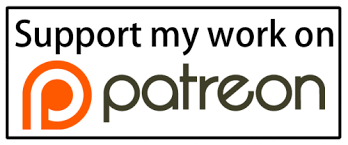 ---
Rowley, Hazel (2010). Franklin and Eleanor: An Extraordinary Marriage (1st ed.). ISBN 0-312-61063-7. Retrieved

March 13,

2015.
"Lorena Alice Hickok (1893 - 1968)". The Eleanor Roosevelt Papers Project. Retrieved

December 18,

2012.
Martinelli, Diana Knott; Bowen, Shannon A. (2009). "The Public Relations Work of Journalism Trailblazer and First Lady Confidante Lorena Hickok, 1937-45". Journalism History. 35 (3): 131–40. Retrieved

December 18,

2012.
Felsenthal, Carol (May 10, 1992). "Surprising revelations about a presidential spouse". Chicago Sun-Times. – via HighBeam Research

(subscription required)

. Retrieved

December 18,

2012.
Rupp, Leila J. (1980). "

'

Imagine My Surprise': Women's Relationships in Historical Perspective". Frontiers: A Journal of Women Studies. 5 (3): 61–70. doi:10.2307/3346519. JSTOR 3346519.
McCarthy, Abigail (April 19, 1992). "Out of Her Husband's Shadow". The Washington Post. – via HighBeam Research

(subscription required)

. Retrieved

December 18,

2012.
Cook, Blanche Wiesen (July 5, 1993). "Eleanor - loves of a First Lady". The Nation. – via HighBeam Research

(subscription required)

. Retrieved

December 18,

2012.
Baker, Russell (June 9, 2011). "The Charms of Eleanor". The New York Review of Books. Archived from the original on November 23, 2012. Retrieved

November 22,

2012.
Hill, Michael (December 23, 1999). "The Rediscovery Of Lorena Hickok ; Eleanor Roosevelt's Friend Finally Getting Recognition". The Seattle Times. Associated Press. Retrieved

December 26,

2017.
Roosevelt, Eleanor, Lorena A. Hickok, and Rodger Streitmatter. Empty Without You: The Intimate Letters of Eleanor Roosevelt and Lorena Hickok. New York: Free Press, 1998. pp. 89-90.

John B. Roberts, "Rating the First Ladies: The Women Who Influenced the Presidency", Citadel Press, 2004, p. 247

Faber 1980, ch. 18.

Wilson, Scott. Resting Places: The Burial Sites of More Than 14,000 Famous Persons, 3d ed.: 2 (Kindle Location 21279). McFarland & Company, Inc., Publishers. Kindle Edition.
"3,360 Intimate Letters Raise Questions About Lorena Hickok, the Woman Eleanor Roosevelt Called 'Darling

'

". People. November 12, 1979. Retrieved

December 26,

2017.
"Eleanor Roosevelt's intimate letters to woman writer bared". The Miami Herald. New York Times news service. October 22, 1979. Retrieved

December 18,

2012.
"Papers of Lorena Hickok"

(PDF)

. Franklin D. Roosevelt Presidential Library. Archived

(PDF)

from the original on December 19, 2012. Retrieved

December 18,

2012.