Partner Leisa Katherine Schartau
Queer Places:
Cheltenham Ladies' College, Bayshill Rd, Cheltenham GL50 3EP, UK
Animal Defence and Anti-Vivisection Society (ADAVS), 170 Piccadilly, St. James's, London W1J 9EJ, UK
Ferne House, Shaftesbury SP7 0EU, UK
7 St Edmund's Terrace, St John's Wood, London NW8 7QP, UK
Emilie Augusta Louise "Lizzy" Lind af Hageby (20 September 1878 – 26 December 1963) was a Swedish-British feminist and animal rights advocate who became a prominent anti-vivisection activist in England in the early 20th century.[1] 'Lizzy' (Emilie Augusta Louise) Lind-af-Hageby and Leisa Katherine Schartau met at a lecture in Stockholm, and they formed a lifelong partnership devoted to opposing aggression against women, nations and animals. Lind-af-Hageby and Schartau attended, with their notebooks, some 100 physiology lectures and 50 demonstrations on live animals in London. Their book, originally called Eye-witnesses, and then The shambles of science: Extracts from the diary of two students of physiology, caused a storm with its dramatic descriptions of the 'theatre' of the medical experimenter's art – no science, they said, but a display of butchery put on for entertainment that must not fail to brutalize the students exposed to it: 'The physiological theatre offers plays that are as exciting, thrilling, and entertaining as any others; there is quite enough of murderous attempts and of struggle for life, and the manager is anxious to bring the best performers on the stage.' Lizzy Lind-af-Hageby and Leisa Schartau's lifelong liaison, most of it lived in Britain, was built around the anti-vivisection, animal rights and environmental rights movements, to which they saw the issue of women's rights as intimately linked.
Born to a distinguished Swedish family, Lind af Hageby and another Swedish activist enrolled at the London School of Medicine for Women in 1902 to advance their anti-vivisectionist education. The women attended vivisections at University College London, and in 1903 published their diary, The Shambles of Science: Extracts from the Diary of Two Students of Physiology, which accused researchers of having vivisected a dog without adequate anaesthesia. The ensuing scandal, known as the Brown Dog affair, included a libel trial, damages for one of the researchers, and rioting in London by medical students.[2]
In 1906 Lind af Hageby co-founded the Animal Defence and Anti-Vivisection Society and later ran an animal sanctuary at Ferne House in Dorset with the Duchess of Hamilton. She became a British citizen in 1912, and spent the rest of her life writing and speaking about animal protection and the link between that and feminism.[3][4] A skilled orator, she broke a record in 1913 for the number of words uttered during a trial, when she delivered 210,000 words and asked 20,000 questions during an unsuccessful libel suit she brought against the Pall Mall Gazette, which had criticized her campaigns.[5] The Nation called her testimony "the most brilliant piece of advocacy that the Bar has known since the day of Russell, though it was entirely conducted by a woman."[6]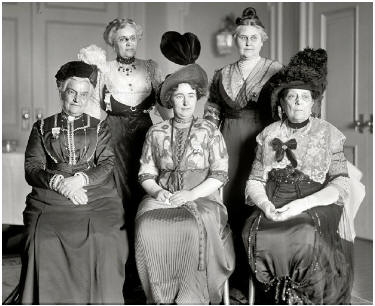 Lizzy Lind-af-Hageby (centre) at the International Anti-Vivisection Congress, 1913
Born into a wealthy and noble Swedish family, Lind af Hageby was the granddaughter of the chamberlain to the King of Sweden, and the daughter of Emil Lind af Hageby, a prominent lawyer. She was educated at Cheltenham Ladies College in England, which gave her access to the kind of education unavailable to most women at that time. This, combined with a private income from her family, enabled her to pursue her political activism, writing and travelling around the world to deliver lectures, first in opposition to child labour and prostitution, then in support of women's emancipation, and later animal rights.[7] Lisa Gålmark writes that Lind af Hageby took to the streets, organizing rallies and speeches, when women of her class were expected to stay at home embroidering.[8]
When Lind af Hageby spoke to the Glasgow Vegetarian Society in 1914, a Daily Mail journalist reported that he had expected to find a "square jawed, high browed, slightly angular, and severely and intellectually frugal looking" woman, but instead found "a pretty, little, plump woman, with kind brown eyes, eyes that twinkle ... She was not even dowdy and undecorative. Her blue dress was ... pretty as anyone could wish." He wrote that he was "almost converted to vegetarianism" by her "straight, hard logic."[9]
After college Lind af Hageby spent time in Paris in 1900, where she and a Swedish friend, Leisa Katherine Schartau, visited the Pasteur Institute.[10] They were distressed by the vivisection they saw there, and when they returned to Sweden joined the Nordiska samfundet till bekämpande av det vetenskapliga djurplågeriet (the Nordic Anti-Vivisection Society). Lind af Hageby became its honorary chair in 1901. In 1902 the women decided to enrol at the London School of Medicine for Women to gain the medical education they needed to train themselves as anti-vivisection activists.[4]
Lind af Hageby co-founded the Animal Defence and Anti-Vivisection Society (ADAVS) in 1906 with the Duchess of Hamilton, with a shop and office at 170 Piccadilly, London. As part of the society's work, Lind af Hageby drafted a petition in or around 1906, An Anti-Vivisection Declaration, which was distributed around the world, translated into several languages, and signed by prominent anti-vivisectionists.[16] In July 1909 she organized the first international anti-vivisection conference in London; Mary Ann Elston writes that the conference promoted gradualism in the fight to end vivisection.[17]
Lind af Hageby was opposed to vivisection both for the sake of the animals and because she regarded it as bad science, though she told a Royal Commission on Vivisection that she had "no objection to vivisection, provided that the vivisectors experiment on themselves."[14] She argued that it was not enough to vilify vivisection; activists had to educate themselves so that they understood the science well enough to be able to argue their case.[22]
She continued throughout her life to advocate social reform and economic equality as the main way to overcome human disease,[23] living as a strict vegetarian and becoming a board member of the London Vegetarian Society.[7] She was also active in Henry Stephens Salt's Humanitarian League. Leah Leneman writes that Lind af Hageby saw Darwin's theory of natural selection – the Origin of Species had been published in 1859 – as essential to the cause of animals, because it "brought about the decay of the old anthropocentric idea of man ... It taught that if there is this kinship physically between all living creatures, surely a responsibility rests upon us to see that these creatures, who have nerves as we have, who are made of the same flesh and blood as we are, who have minds differing from ours not in kind but in degree, should be protected ..."[24]
She was also active in several women's organizations, including the Women's Freedom League, arguing that the kinship she felt between humans and non-humans had implications for the enfranchisement and education of women, and that support for animals and women was connected to a "general undercurrent of rising humanity."[17] Indeed, the connection between rights for women and animals, neither of them regarded as persons during Lind af Hageby's lifetime, had been starkly illustrated a century earlier when Mary Wollstonecraft's Vindication of the Rights of Women (1792) was swiftly followed by a parody and reductio ad absurdum, Vindication of the Rights of Brutes, written anonymously by a Cambridge philosopher.[25]
Following the lead of Frances Power Cobbe, Lind af Hageby regarded feminism and animal rights (and, in particular, vegetarianism), as strongly linked, seeing the advance of women as essential to civilization, and the tension between women and male scientists as a battle between feminism and machismo.[26] Craig Buettinger writes that feminism and anti-vivisection were strongly linked in the UK, where the comparison between the treatment of woman and animals at the hands of male scientists (and, indeed, their husbands) dominated the discourse. But in the United States, the antivisectionists based their need to protect animals on their duties as mothers and Christians, and did not see advancing women's rights as part of that.[27]
Lind af Hageby saw the spirituality and Christianity of the American anti-vivisectionists as directly tied to women's rights and progress in general. "[W]hat is called effeminacy by some ...," she wrote, "is really greater spirituality ... and identical with the process of civilization itself." Leneman writes that this view accounted for the involvement of feminists in the theosophy and other spiritual movements.[24][n 2] Lind af Hageby was herself involved with the London Spiritualist Alliance from 1935 until 1943.[29]
In 1950, at the age of 73, she attended The Hague World Congress for the Protection of Animals.[4] From 1954 she ran a 237-acre animal sanctuary at Ferne House near Shaftesbury, Dorset, an estate left to the Animal Defence and Anti-Vivisection Society by the Duchess of Hamilton on the latter's death in 1951; the Duchess, a friend of Lind af Hageby, had been using the estate as an animal sanctuary since the Second World War.[30]
Lind af Hageby died at her home in London at 7 St Edmunds Terrace, St John's Wood, on 26 December 1963, leaving £91,739 in her will.[17] The society's assets were transferred to the Animal Defence Trust, which as of 2012 continues to offer grants for animal-protection issues.[31]
---
My published books:


---
https://en.wikipedia.org/wiki/Lizzy_Lind_af_Hageby
Oakley, Ann. Women, Peace and Welfare . Policy Press. Edizione del Kindle.