Queer Places:
Harvard University, 2 Kirkland St, Cambridge, MA 02138
Karori Cemetery and Crematorium Wellington, Wellington City, Wellington, New Zealand
John William Money (July 8, 1921 – July 7, 2006) was born on July 8, 1921, in Morrinsville, Waikato, New Zealand. He grew up in a conservative, evangelical Christian family, which may have influenced his research focus later in life. He received his undergraduate degree in psychology from Victoria University in 1943, then emigrated to the United States to pursue graduate education. He studied social relations in the Psychological Clinic at Harvard University, receiving his Ph.D. in 1952. The next year, he joined the faculty of Johns Hopkins University Medical School, where he taught and carried out sexology research for over 50 years. He founded the Psychohormonal Research Unit at Johns Hopkins University Medical School and coined the term "gender role" in 1955, which he later expanded to "gender-identity/role" (GI/R).
Throughout his career, Money authored numerous publications on sexology, including Venuses Penuses in 1986 and the controversial Man and Woman, Boy and Girl, coauthored with Anke Ehrhardt in 1972. In the latter, Money and Ehrhardt expressed the view that gender was malleable and could be altered through external factors such as prescribed hormones and behavior therapy. To support this hypothesis, Money cited the "John/Joan" case, in which he advised a Canadian couple whose son's genitals had been severely damaged in a circumcision gone awry to raise the child as a female. The family acted according to this advice; the child underwent surgery to construct a vagina and began estrogen treatment. Money followed "Joan's" progress for five years and declared the treatment successful. However, as soon as "Joan" was informed about the treatment at the age of fourteen, he reclaimed a male identity and underwent sex reassignment surgery. Despite this action, "John" remained deeply troubled and committed suicide in 2004. According to his colleagues, Money was very distressed by the outcome of that case and preferred not to re-examine it. Dr. Richard Green, an emeritus professor at the University of California, Los Angeles and one of Money's former colleagues, publicly defended Money's actions, explaining that Money had no way of knowing that the treatment would backfire. Other researchers, however, find fault with Money's research practices regarding the case. Despite this debate, Money's impact in the field of sexology remains undisputed. His research marked the first steps toward a new understanding of gender that is still developing today.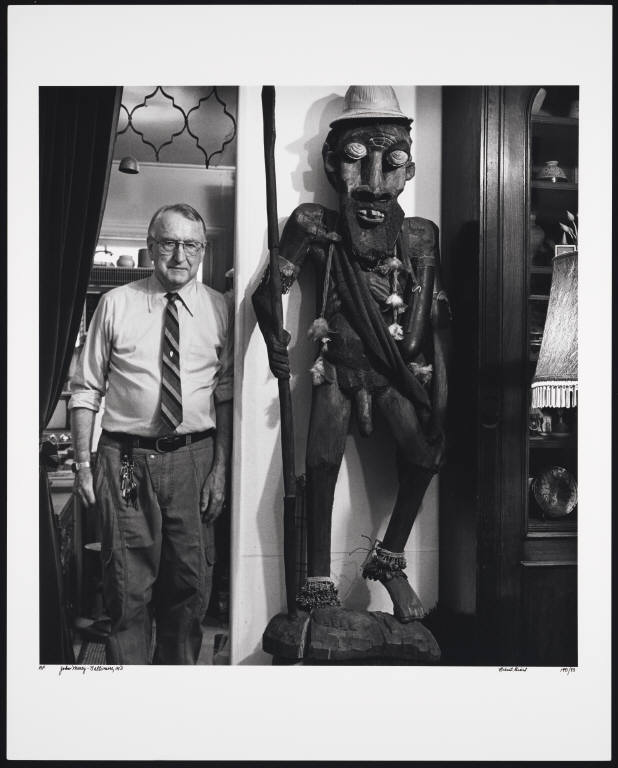 Photo by Robert Giard, Rights Notice: Copyright Jonathan G. Silin (jsilin@optonline.net)
Money died of complications from Parkinson's disease on July 7, 2006 in Towson, Maryland. He was survived by eight nieces and nephews. Many originals of his lectures and research are housed at the Kinsey Institute.
---
My published books:

---