Partner Lawrence Lane, husband Chaowarat Chiewvej
Queer Places:
Yale University, New Haven, CT 06520, Stati Uniti
John Glines (October 11, 1933 – August 8, 2018)[1] was an American playwright and theater producer. He won a Tony Award and multiple Drama Desk Awards during his producing career.
Born in Santa Maria, California, Glines graduated from Yale in 1955 with a BA in drama.[2] As a writer in children's television, he worked for seven years on Captain Kangaroo and for four years on Sesame Street.[3][4] His play In The Desert Of My Soul was anthologized in Best Short Plays Of 1976.[5][6] His musical Gulp!, written with Stephen Greco and Robin Jones,[7] had a lengthy off-off-Broadway run in 1977.
His plays written for, and originally produced by The Glines, the non-profit organization for gay arts which he co-founded in 1976 with Barry Laine and Jerry Tobin, include On Tina Tuna Walk,[8] In Her Own Words (A Biography of Jane Chambers),[9] Men Of Manhattan (also made into a film directed by Anthony Marsellis),[10] Chicken Delight,[11][12] Body And Soul[13] Murder In Disguise, Key West, and Heavenly Days. His last play, Butterflies And Tigers, based on stories of the Chinese people during the Cultural Revolution, had an extended run in New York City in 1998.[14][15]
Glines won a Tony Award and a Drama Desk Award in 1983 as producer of Torch Song Trilogy. In his acceptance speech for the Tony, he was the first person ever to acknowledge his same-sex lover, Lawrence Lane, on a major awards show.[16][17] He won the Drama Desk Award and a Tony nomination in 1985 as producer of As Is, and won the Drama Desk Award in 1994 for Whoop-Dee-Doo!
Concurrently with his theatre work, Glines was a founding trustee of Broadway Cares/Equity Fights AIDS, which grew out of Stamp Out AIDS, the non-profit organization he founded in 1985 as a result of his work on As Is.[18][19]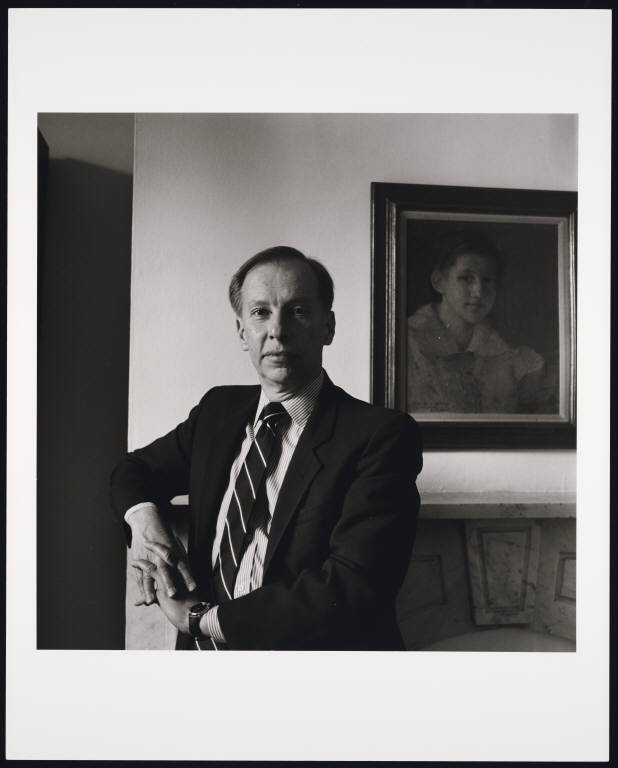 Photo by Robert Giard, Rights Notice: Copyright Jonathan G. Silin (jsilin@optonline.net)

Yale University, New Haven, CT
Glines was honored by numerous organizations, including the Empire State Pride Agenda (Artistic Vision Award), Parents, Families, and Friends of Lesbians and Gays (PFLAG) (Oscar Wilde Award), the Allied Gay and Lesbian Association of Los Angeles, and Off-Off-Broadway Review (Lifetime Achievement Award).
Glines' activism extended beyond fostering gay works; in 1986, he formed Stamp Out AIDS, which sold sets of stamps to benefit multiple AIDS organizations in the U.S. The initiative ultimately served as a catalyst for the formation of Broadway Cares. When the latter merged with Equity Fights AIDS in 1992, Glines served on the Board of Trustees until his move to Thailand.
Glines is survived by his husband, Chaowarat Chiewvej, a former Buddhist monk. The two met during Glines' early travels in Thailand and were wed in Manhattan June 29, 2014 (the day of that year's Pride march).
---
My published books:

---
https://en.wikipedia.org/wiki/John_Glines
http://www.playbill.com/article/tony-winning-torch-song-trilogy-producer-john-glines-dies-at-84