Partner James Bridges
Queer Places:
Montebello High School, 2100 W Cleveland Ave, Montebello, CA 90640, Stati Uniti
Pasadena City College, 1570 E Colorado Blvd, Pasadena, CA 91106, Stati Uniti
George Sturges House, 449 N Skyewiay Rd, Los Angeles, CA 90049, USA
Rose Hills Memorial Park, 3888 Workman Mill Rd, Whittier, CA 90601, USA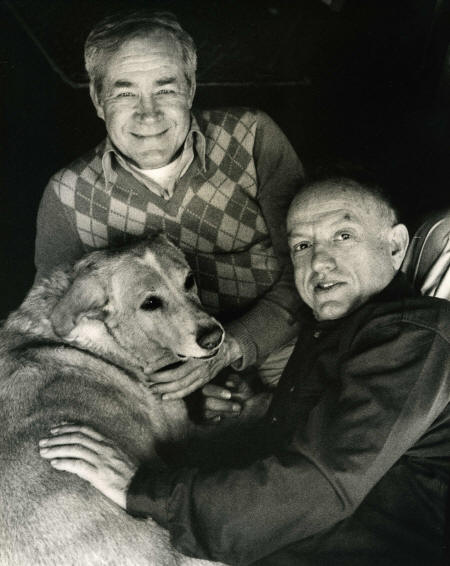 Jack Edward Larson[1] (February 8, 1928 – September 20, 2015) was an American actor, librettist, screenwriter and producer. He is best known for his portrayal of photographer/cub reporter Jimmy Olsen on the television series ''Adventures of Superman''.[2]

Larson was born on February 8, 1928[3] in Los Angeles, the son of Anita (Calicoff), a Western Union clerk, and George Larson, a milk truck driver. His father was of Swedish and English descent, and his mother was from a Jewish family (from Russia and Germany).[4] [5] He was reared in Pasadena. He graduated from Montebello High School in 1945, aged 17, and at times claimed 1933 as his birth year.[6]

Larson found the role of cub reporter Jimmy Olsen on ''The Adventures of Superman'' to be a handicap, because he became typecast as a naive young man.[7] This caused him to do little acting after the show ended in 1958, and instead he focused on behind-the-scenes work, such as writing and production. Larson was always willing to sit for interviews about the ''Superman'' series and his connection to it, and in recent years had a number of cameos that paid subtle tribute to his character and the series, including a 1991 episode of the TV series ''Superboy'', alongside Noel Neill, who played Lois Lane in ''Adventures of Superman'', and an episode of ''Lois & Clark: The New Adventures of Superman'' as an aged Jimmy Olsen in the episode "Brutal Youth", first telecast on October 20, 1996.

Larson had a cameo in a late-1990s American Express card commercial with Jerry Seinfeld and an animated Superman, directed by David Kellogg. He and Neill provided commentary on several ''Adventures of Superman'' episodes for the January 2006 DVD release of the 1953 season, and in 2006, he appeared in Bryan Singer's film ''Superman Returns'' in a cameo role as "Bo the Bartender". Larson and Neill appeared together at the premiere of ''Superman Returns''.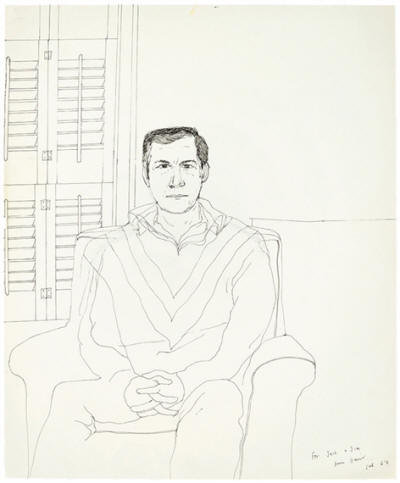 Jack Larson by David Hockney


George Sturges House, Los Angeles, CA
Larson most recently appeared in an episode of ''Law & Order: Special Victims Unit'', which aired on the NBC network on January 6, 2010. In this episode, titled "Quickie", Larson portrayed "Dewey Butler", grandfather to a young suspect who was taking revenge on women by knowingly spreading AIDS to them.

Among his other work, Larson wrote the libretto to the opera ''Lord Byron'' to music by Virgil Thomson.[8]

Larson was the life partner of director James Bridges from 1958 until Bridges' death on June 6, 1993.[9] Prior to that, he was the companion of actor Montgomery Clift.[10]
Larson owned and resided in the Frank Lloyd Wright-designed George Sturges House in the Brentwood section of Los Angeles, California until his death.

He died on September 20, 2015 at the age of 87.[11] His interment was at Rose Hills Memorial Park in Whittier, California.[12]
---
My published books:


---
https://en.wikipedia.org/wiki/Jack_Larson