Partner Anne Sullivan, buried together
Queer Places:
Ivy Green, 300 N Commons St W, Tuscumbia, AL 35674, Stati Uniti
Perkins School for the Blind, 175 N Beacon St, Watertown, MA 02472, Stati Uniti
Horace Mann School for the Deaf, 40 Armington St, Allston, MA 02134, Stati Uniti
Harvard University, Cambridge, MA 02138, Stati Uniti
The Cambridge School of Weston, 45 Georgian Rd, Weston, MA 02493, Stati Uniti
71-11 112th St, Forest Hills, NY 11375, USA
Arcan Ridge, 163 Redding Rd, Easton, CT 06612, Stati Uniti
Washington National Cathedral, 3101 Wisconsin Ave NW, Washington, DC 20016, Stati Uniti
Helen Adams Keller (June 27, 1880 – June 1, 1968) was an American author, political activist, and lecturer. She was the first deaf-blind person to earn a bachelor of arts degree. The story of how Keller's teacher, Anne Sullivan, broke through the isolation imposed by a near complete lack of language, allowing the girl to blossom as she learned to communicate, has become widely known through the dramatic depictions of the play and film The Miracle Worker. Her birthplace in West Tuscumbia, Alabama, is now a museum[1] and sponsors an annual "Helen Keller Day". Her birthday on June 27 is commemorated as Helen Keller Day in the U.S. state of Pennsylvania and was authorized at the federal level by presidential proclamation by President Jimmy Carter in 1980, the 100th anniversary of her birth.
A prolific author, Keller was well-traveled and outspoken in her convictions. A member of the Socialist Party of America and the Industrial Workers of the World, she campaigned for women's suffrage, labor rights, socialism, antimilitarism, and other similar causes. She was inducted into the Alabama Women's Hall of Fame in 1971[2] and was one of twelve inaugural inductees to the Alabama Writers Hall of Fame on June 8, 2015.[3] Keller proved to the world that deaf people could all learn to communicate and that they could survive in the hearing world. She also taught that deaf people are capable of doing things that hearing people can do. One of the most famous deaf people in history, she is a role model to many deaf people in the world.
Anne Sullivan stayed as a companion to Helen Keller long after she taught her. Sullivan married John Macy in 1905, and her health started failing around 1914. Mary Agnes "Polly" Thomson (February 20, 1885[25] – March 21, 1960) was hired to keep house. She was a young woman from Scotland who had no experience with deaf or blind people. She progressed to working as a secretary as well, and eventually became a constant companion to Keller.[26]
Keller moved to Forest Hills, Queens, together with Sullivan and Macy, and used the house as a base for her efforts on behalf of the American Foundation for the Blind.[27] "While in her thirties Helen had a love affair, became secretly engaged, and defied her teacher and family by attempting an elopement with the man she loved."[28] He was "Peter Fagan, a young Boston Herald reporter who was sent to Helen's home to act as her private secretary when lifelong companion, Anne, fell ill."[29]
Anne Sullivan died in 1936 after a coma as a result of coronary thrombosis,[30]:266 with Keller holding her hand.[31]:255 Keller and Thomson moved to Connecticut. They traveled worldwide and raised funds for the blind. Thomson had a stroke in 1957 from which she never fully recovered, and died in 1960. Winnie Corbally, a nurse whom they originally hired to care for Thomson in 1957, stayed on after her death and was Keller's companion for the rest of her life.[27]
Keller suffered a series of strokes in 1961 and spent the last years of her life at her home.[27]
On September 14, 1964, President Lyndon B. Johnson awarded her the Presidential Medal of Freedom, one of the United States' two highest civilian honors. In 1965 she was elected to the National Women's Hall of Fame at the New York World's Fair.[27]
Keller devoted much of her later life to raising funds for the American Foundation for the Blind. She died in her sleep on June 1, 1968, at her home, Arcan Ridge, located in Easton, Connecticut, a few weeks short of her eighty-eighth birthday. A service was held in her honor at the National Cathedral in Washington, D.C., her body was cremated and her ashes were placed there next to her constant companions, Anne Sullivan and Polly Thomson. She was buried at the Washington National Cathedral in Washington, D.C.[48]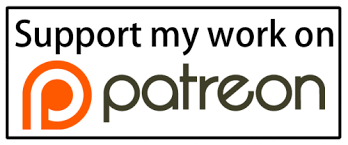 ---
https://en.wikipedia.org/queerplaces/images/Helen_Keller