Queer Places:
248 Rue de Rivoli, 75001 Paris, France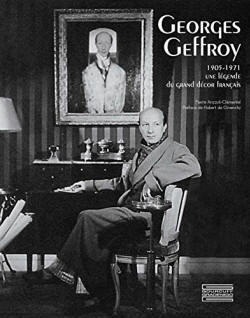 Georges Geffroy (January 8, 1905 - April 29, 1971) was a French interior designer.
A Protestant, he was hired by Paul Poiret at the age of 20, and then to Redfern and Sons. The editor-in-chief of the monthly Le Jardin des modes, Michel de Brunhoff, commissioned sketches for the cover of the magazine, and the director Jean Epstein entrusted him with the creation of the sets for the film The Adventures of Robert Macaire (1925). He was then modeled by the couturier and perfumer Jean Patou and met Christian Dior with the poet Max Jacob as well as several personalities brought to the festival. In 1938, he was in charge of the development of the apartment of the couturier Robert Piguet, who had just opened a new salon at the 3 roundabout on the Champs-Élysées. Throughout his career he has also had clients for Alexis de Redé, the Durand-Ruel, the Viscount and Viscountess of Bonchamps, the Guinness, Daisy Fellowes or Pamela Churchill. He also took charge of Hélène Rochas' apartment at 40 rue Barbet-de-Jouy, the mansion of Arturo Lopez Willshaw in Neuilly-sur-Seine, as well as his yacht, La Gaviota, which led Cecil Beaton to write: "The yacht, with its gilding, Chinese and furniture signed by master cabinetmakers, is certainly unique in the history of sailing." When Christian Dior bought a mansion on Boulevard Jules-Sandeau, Victor Grandpierre was entrusted with the private apartments and Georges Geffroy the reception party, in a Louis XIV-1910 style décor that reminded the couturier of his childhood in Grandville; as for the boutique at 30 Avenue Montaigne, he first decorated the salons and then the shop. Contemporary of Carlos de Beistegui with whom he collaborated in October 1944 for the realization of the residence of the British ambassador to France, Sir Duff Cooper (particularly for his library, one of the few rooms created by Georges Geoffroy that survives today with the staircase of No. 22 rue de Messine, designed for Alain Delon in the 1960s), he also advises his clients in the acquisition of works of art and antique furniture. In 1945, he participated in the creation of the sets of the Théâtre de la Mode, a travelling show based on dolls showcasing French fashion know-how.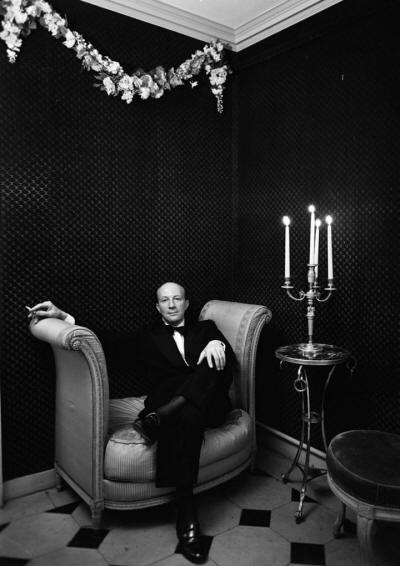 Cultivating a haughty and contemptuous look, elegant and coming out little contrary to his legend (if not in big costumed evenings like at the "ball of the century" in 1951 at the Labia Palace in Venice), he lives in an apartment on Rue de Rivoli. Georges Geffroy was a purist decorator who never accepted more than one commission at a time, in order to be able to devote himself entirely to each project. From his early days as a fashion designer, he retained the sense of fabric. According to Antoine de Grandsaignes of Decour, where the art of furnishing fabric has been passed down from father to son since 1840, Geffroy "draped the fold of his curtains as a couturier would." Like his friends and clients, Arturo Lopez-Willshaw, Gloria Guinness, Pierre David-Weill, Baron Alexis de Redé, Georges Geffroy was a prominent figure in post-war Paris, known as the Café society. He left his mark on the history of interior design, to the point that one can speak of "Geffroy style". For Vanity Fair, his trademark is summed up as follows: "An 18th century style, trompe l'oeil walls and hand-painted decorations, majestic staircases, colonnades flanking libraries and sumptuous fabrics that he makes for his exclusive use, in Lyon, at Prelle". In 1969, he carried out his last project, the apartment of Bolivian businessman Erenor Patiao. However, the 1960s and 1970s marked a new period in interior architecture, with the resolutely modern style ofYves Gastou or Pierre Paulin, for example, with which Georges Geoffroy's was out of step, which led him to conceive of a certain bitterness. He died in anonymity in 1971 but his style is not totally forgotten, the designer Hervé van der Straeten, designer of the perfume bottle of Dior's I love, noted in 2017: "He was looking for luxury and perfection, without it being ostentatious, and that's what brings us closer. Like him, my relationship with craftsmen is essential. He had his fabrics made exclusively; I have my own workshops".
---
My published books:


---