Queer Places:
9 Berkeley Square (S Western Ave & W 22nd St, Los Angeles, CA 90018)
3264 Edgecliff Ln, Pasadena, CA 91107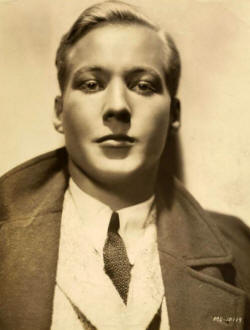 Robert Douglass Montgomery (also credited as Kent Douglass; October 29, 1907[1] – July 23, 1966) was an American film actor.
The son of Chester Montgomery and Leona P. Smith, Montgomery was born in Los Angeles, CA, and graduated from Los Angeles High School.[1] He next went to Polytechnic Elementary School in Pasadena. He was tall, slender, handsome and brilliant, and he had the further advantage of being wealthy. His father was a member of the pioneering jewelry sales firm in Los Angeles known as Montgomery Brothers. Young Montgomery was born in Berkeley Square in Los Angeles (an house designed by Myron Hunt and Elmer Grey). After Leona divorced Chester in 1919, she went to live with her sister Leota who had married Frederick R. Kellogg, president of the Richfield Oil Company. The extended family moved to Pasadena when Douglass was about 12. The family home was one of the area's famous estates. It covered 10 acres in the Sierra Madre area, now subdivided as part of the upper Hastings Ranch district, and its big white house was the scene of many highly successful parties for the casts and staff of the Playhouse during its most exciting era.
Montgomery used the stage name Douglass Montgomery when he started acting in New York. He often appeared as a handsome, if slightly naive, fair-haired young man. He gained early acting experience at the Pasadena Community Playhouse.[1] His best role on the Pasadena Playhouse stage was in "Peer Gynt". He was so popular as Peer in 1925, in fact, that the Playhouse repeated the production in 1932. And Montgomery repeated the role later on Broadway and in London, with Playhouse people still involved in it. Montgomery was part of the early Playhouse legend, working with Gilmor Brown when the Playhouse still was housed on North Fair Oaks Avenue, in the theatre that had been a burlesque house.
Among his major Playhouse roles were "Volpone" and "The Playboy of the Western World." He acted in one of the first productions ever staged in Gilmor Brown's famous Playbox Theatre, when it was housed in Brown's home on South Fair Oaks Avenue. That production was called "The Man Who Ate the Potomac," and has been mercifully forgotten.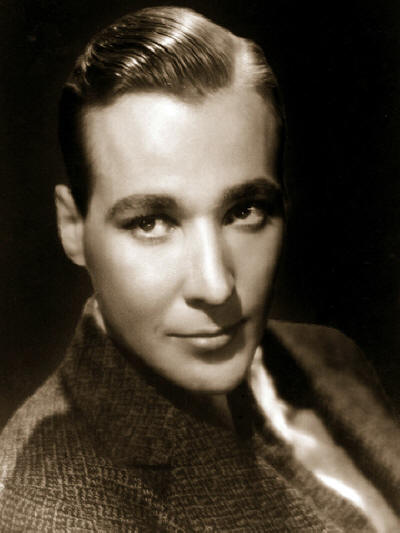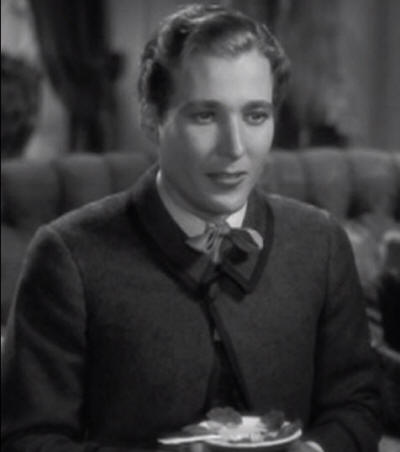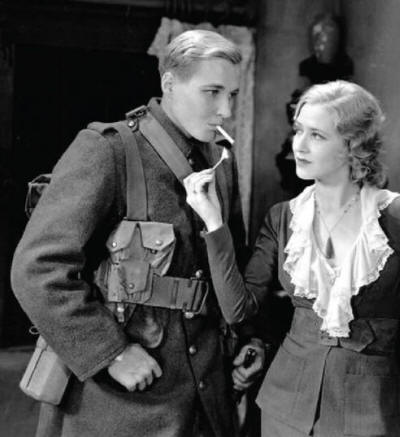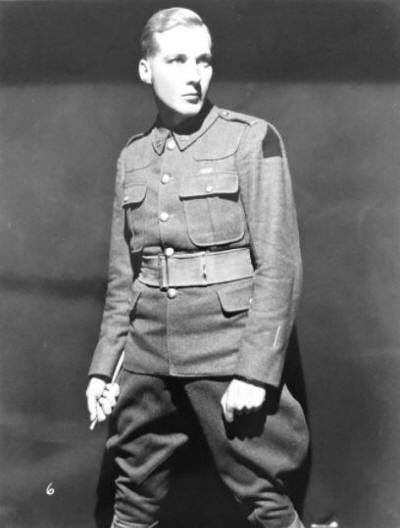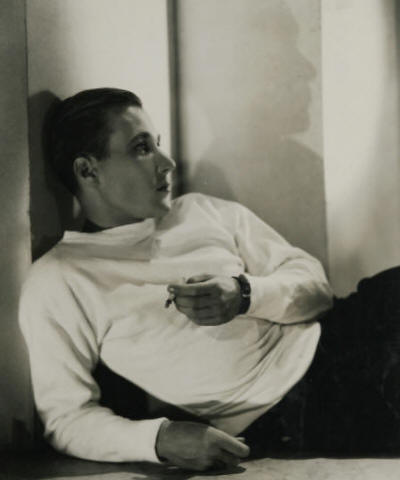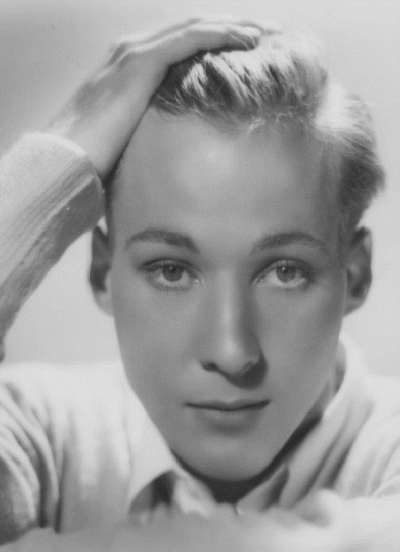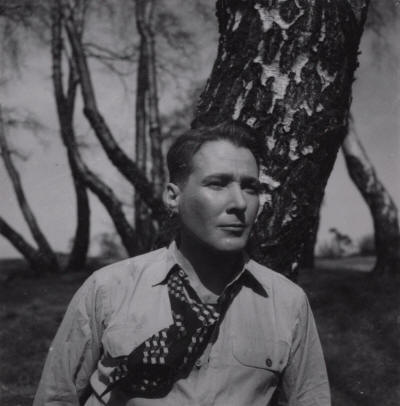 Douglass Montgomery by Francis Goodman bromide contact print, 16 April 1947 2 1/4 in. x 2 1/4 in. (58 mm x 56 mm) image size Purchased, 1988 Photographs Collection NPG Ax39688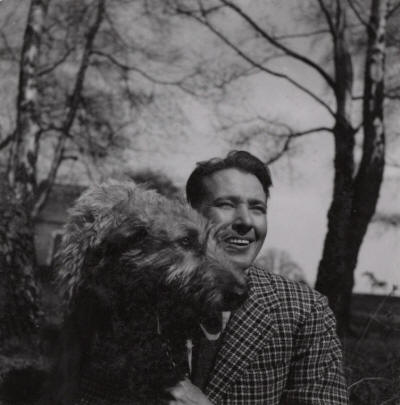 Douglass Montgomery by Francis Goodman bromide contact print, 16 April 1947 2 1/4 in. x 2 1/4 in. (58 mm x 56 mm) image size Purchased, 1988 Photographs Collection NPG Ax39687
Lenore Shanewise, a widely known actress and director who worked with Montgomery on the Playhouse stage, and as his teacher in its acting school, remembers that he once announced her, while still in his teens, that he "was going to be the best juvenile actor in America." And she said, "that is exactly what he proceeded to do. And in England, too."
Before he was 18, Montgomery went to New York and appeared in the Broadway production of "God Loves Us," by J. P. McEvoy; with Pauline Lord in "Daisies Won't Tell," and with Sylvia Sidney, Jack LaRue, Kay Francis, Chester Morris, Kay Johnson and James Rennie in "Crime." After a year of stock company experience in Baltimore he returned to New York and appeared in an outstanding role of "Women Go On Forever," with Mary Boland and James Cagney; "Garden of Eden," with Mirian Hopkins, and in the Theater Guild productions of "Valpone" and "Faust." He then played with Alfred Lunt and Lynn Fontanne in "Caprice" and accompanied them later to London.
The film component of his career began at MGM in 1930, playing the second male lead in films such as Paid and Five and Ten (with Marion Davies). When he signed his contract at the studio his name was changed to Kent Douglass, to avoid confusion with that studio's star Robert Montgomery.[2]
He played opposite Joan Crawford in Paid (1930).
With Mae Clarke he made a sensational hit in James Whale's 1931 flick Waterloo Bridge. Whale, or at least his camera, was clearly infatuated with Montgomery -- he looks spectacular in the movie.
Other films under the name of Kent Douglass include: Daybreak (1931) and A House Divided (1931)
After Waterloo Bridge, Universal offered him a flattering contract he turned it down to return to New York and do "Nikki" on the stage with Fay Wray in the leading feminine role. He was then starred in "Fata Morgana," "Young Woodley" and "The Last Mile."
Upon leaving MGM in 1932, he changed it back to Douglass Montgomery. Among his most celebrated roles was Laurie in Little Women (1933) directed by George Cukor, opposite Katharine Hepburn's Jo March. Laura Barney Harding faced the upcoming shoot of Little Women with some trepidation, as by then she'd learned that Hepburn had a habit of falling in love with one or even two of the people she worked with on a film. Laura had studied the cast and crew of Little Women and had concluded that Kate would not possibly have a romantic interest in any of the people either starring in or working behind the scenes on the film. "I know you can't run off with Joan Bennett, Jean Parker, or Frances Dee because they like men," Laura said. "Paul Lukas is not your type. Your beau in the film, Douglass Montgomery, is as gay as a goose, and Cukor will probably be spending time in that pretty boy's dressing room. That leaves only dear, sweet Spring Byington. I'd bet my fortune that if there's one woman in Hollywood who's not a lesbian, it's Miss Spring Byington."
He also played Johnny Hollis ("Johnny-in-the-Clouds") in The Way to the Stars ( (1945) and had a role with Margaret Sullavan in Little Man, What Now? He then starred in The Magnificent Obsession and had a leading role in "Music in the Air."
After serving in the Royal Canadian Air Force during World War II, Montgomery moved to Great Britain and made films there. He later returned to the U.S. and appeared in a number of television shows.
Montgomery married British actress Kay Young (born Kathleen Tamar Young) on March 14, 1952 at Bethlehem Federated Church.[3] He was her second husband. Young had divorced film actor Michael Wilding the year before she wed Montgomery.[4] (Wilding remarried in 1952, to Hollywood star Elizabeth Taylor.)[5] Young and Montgomery remained married until his death.
Douglass Montgomery died of spinal cancer in Norwalk, Connecticut, at the age of 56, on July 23, 1966. He was cremated, with his ashes given to his widow.[6]
---
My published books:


---
Katharine the Great (1907-1950): Secrets of a Lifetime--revealed Darwin Porter Blood Moon Productions, Ltd., 2004