Queer Places:
Great Cumberland Pl, London W1H, UK
Leixlip Castle, Sráid an Phóna, St. Catherine's Park, Co. Contae Chill Dara, Ireland
'''Zita Jungman''' later '''Zita James''' was one of the Bright Young Things.[1]

With her sister, Teresa Jungman, she tried to spend the night in Madam Tussaud's chamber of horrors.

On January 29, 1929, she married Arthur James, the grand-son of the Duke of Wellington.[2]

About Zita Jungman, and her sister Teresa, Cecil Beaton wrote: "The Jungman sisters are a pair of decadent 18th-century angels made of wax, exhibited at Madame Tussaud's before the fire. Baby is particularly waxy, and like a white gloxinia, with her Devonshire cream pallor and limpid mauve eyes. She has a waxen buttony nose and buttony lips, and her hair, spun of the flimsiest canary-bird silkiness, has a habit of falling lankly over her eyes, whence it is thrown back with a beguiling shrug of the head. Zita has the same smooth polished complexion and shoulders, and unearthly hollow voice, but she has a serpent-like little nose and there is great architectural strength and firmness about her jaw and mouth. With her smooth fringes and rather flat head, like a silky coconut, like a medieval page, and with her swinging gait, she looks very gallant, very princely. But she can, if she wishes, easily become a snake-like beauty, with a mysterious smile and a cold glint in her upward slanting eyes, though it is more than likely that she will impersonate to perfection a charming village maiden laughing deliciously up an apple tree. Osbert Sitwell says of her classical, transparent beauty that it takes the spectator back to the realms painted on walls and ceilings of Venetian palaces, where gods and shepherdesses are depicted sitting on clouds."[3]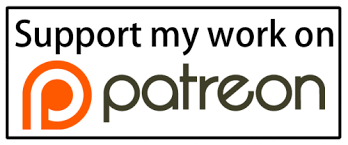 ---
^http://www.telegraph.co.uk/news/obituaries/1511193/Zita-James.html
^"Marriage of a "Bright Young Person" - 30 Jan 1929, Wed • Page 10". 30 Jan 1929, Wed • Page 10: 10. 1929. Retrieved 16 January 2018. https://www.newspapers.com/clip/16583142/the_guardian/
^Beaton, Cecil (1933). The Book Of Beauty. Retrieved 17 January 2018. https://archive.org/details/in.ernet.dli.2015.218224