Queer Places:
Stephens College, 1200 E Broadway, Columbia, MO 65215
Dakota Apartments, 1 W 72nd St, New York, NY 10023, Stati Uniti
Mount Hope Cemetery, Independence, Kansas 67301, Stati Uniti
William Motter Inge (May 3, 1913 – June 10, 1973) was an American playwright and novelist, whose works typically feature solitary protagonists encumbered with strained sexual relations.
In 1944, Inge met and interviewed Tennessee Williams, prior to the pre-Broadway tryout of The Glass Menagerie. The meeting was one of the most important of his life; they became friends, and, inspired by Williams, Inge began writing a play. It's likely that the two men had a brief sexual affair, but at any rate, they remained friends until Inge's death.
In the early 1950s, he had a string of memorable Broadway productions, including Picnic, which earned him a Pulitzer Prize. With his portraits of small-town life and settings rooted in the American heartland, Inge became known as the "Playwright of the Midwest."
Inge moved to Hollywod in the 1950s, after his Broadway success with "Come Back Little Sheba," "Picnic," and "Bus Stop," all of which where made into films (adapted by others). Inge's first screenplay wasn't until Splendor in the Grass in 1961, for which he won an Academy Award.
The Last Pad is one of three of Inge's plays that either have openly gay characters or address homosexuality directly. The Boy in the Basement, a one-act play written in the early 1950s, but not published until 1962, is his only play that addresses homosexuality overtly, while Archie in The Last Pad and Pinky in Where's Daddy? (1966) are gay characters. Inge himself was closeted.[14]
Inge died of suicide by carbon monoxide poisoning in his Hollywood Hills home on June 10, 1973[22] at the age of 60 and is buried at Mt. Hope Cemetery, Independence, Kansas.[23]
Since 1982, Independence Community College's William Inge Center for the Arts in Inge's hometown of Independence, Kansas, has sponsored the annual William Inge Theatre Festival to honor playwrights. The William Inge Collection at Independence Community College is the most extensive collection on William Inge in existence, including 400 manuscripts, films, correspondence, theater programs and other items related to Inge's work.[24] In the March 2008 issue of The Brooklyn Rail, playwright Adam Kraar asked former Inge House resident playwrights Marcia Cebulska, Catherine Filloux, Caridad Svich, Lydia Stryk, and Alice Tuan how exactly Inge's life and work has influenced them.[25]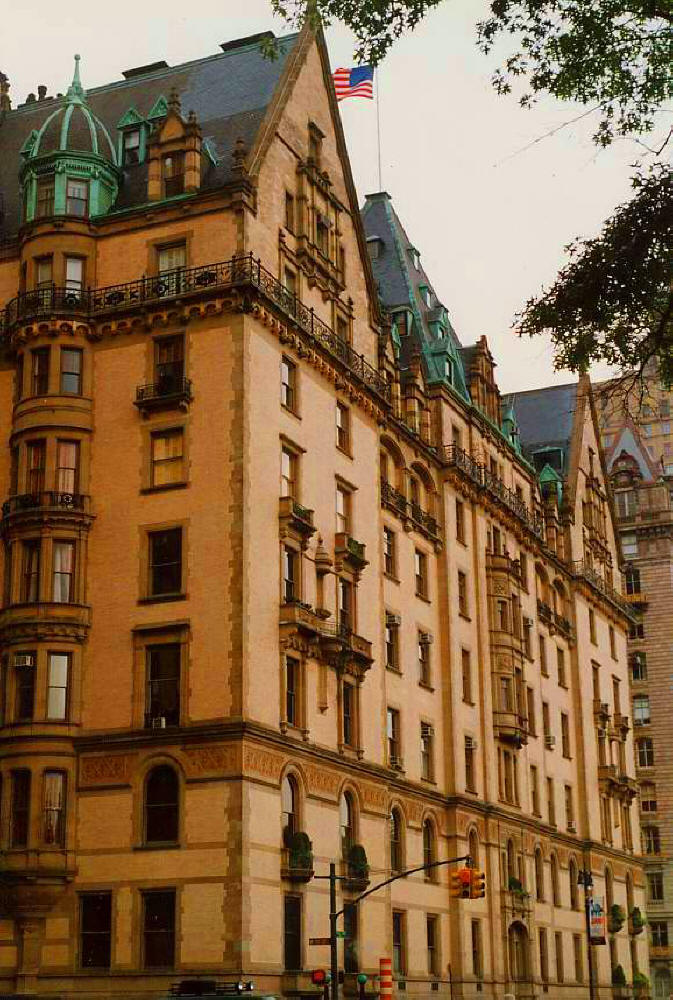 Dakota Apartments, 1 W 72nd St, New York, NY 10023, Stati Uniti
Inge has a star on the St. Louis Walk of Fame.[26] There is also a black box theater named for William Inge in Murphy Hall at the University of Kansas.
---
My published books:


---
https://en.wikipedia.org/wiki/William_Inge
Behind the Screen: How Gays and Lesbians Shaped Hollywood, 1910-1969, William J. Mann, 2001