Queer Places:
Westview Cemetery, Farmville, VA 23901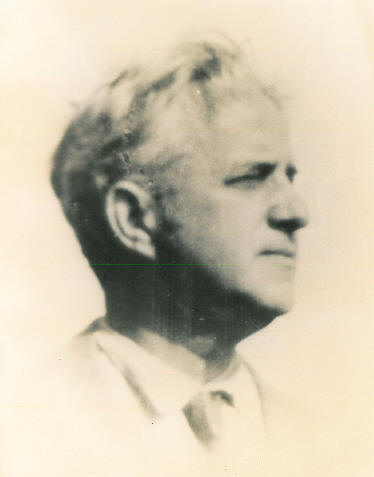 In June 1917 Marsden Hartley went to Lewiston spending time with Maine poet Wallace Gould (March 18, 1882 – December 3, 1940). Later that autumn, Gould dedicated his poetry volume, Children of the Sun, to Hartley: Who, with me, has survived all the ninth waves and who will leave me only at some ebbing of tide which he shall choose or with which he shall naturally drift out, I present these children, for he is godfather.
Wallace Chester Gould was born in a brothel in Lewiston, the mother was a prostitute employed there, the father was the operator of the house, the brother of Maine poet and novelist Holman Day. When he was still an infant he was adopted by the well-to-do Gould family of Lewiston.
After his adopted father's death in 1902, Gould moved to Portland to study music. It was in Portland that Gould became infatuated with William Perkins, a young art student and model at the Portland School of Art. After leaving Portland and back in Lewiston, Gould worked as a pianist in movie theatres, first at the Music Hall in Lewiston and then at the Haines Theatre in Waterville, Maine. Later he moved to Madison, Maine, where he spent one summer living with Hartley.
Hartley visited again Gould in May 1918, and in July 1919 he wrote an article on Gould, The Poet of Maine, in The Little Review. In August 1919 also William Carlos Williams came to Gould's defense in an article entitle A Maker. Both times, Margaret Anderson expressed is opposite opinion of Gould's talent.
In 1920 Gould was forced to leave Madison due to his unpaid creditors, and moved to New York, hoping to join the poetry community in Greenwich Village. After few weeks he found impossible to support himself in New York and William Carlos Williams proposed him to spent the 1921-22 winter with him in Rutherford, New Jersey. He paid for his board by giving piano lessons to Williams' children. In the spring he moved south, ending in Farmville, Virginia. He found a job as a pianist for the local theatre, owned by Dr. Lloyd D. Whittaker, who was also the local veterinarian. Gould also rented a clapboard house from the doctor, in Cumberland County, just across the Appomattox River. He surrounded the house by flower beds and traversed by flagstone paths. Here he lived alone with his dozens of cats which he gathered about him as a reminder of the happy days that he had spent with his adopted mother and their cats in Maine.
Miss Mary Jackson of Farmville, William Dixon and Hubert Hilton of Madison, and William Carlos Williams, all together supported Gould while he was living in Farmville. In 1928 he published his collected poems in the volume Aphrodite, which was better welcomed by critics than Children of the Sun. In 1929 he published The American Caravan.
In 1932 he married his friend Mary Jackson, and his productivity declined after that.
Gould died of heart attach in Farmville. He is buried at Westview Cemetery, Farmville. A depressed Mary was committed to a mental institution and died one year later her husband.
---
My published books:

---
https://digitalcommons.longwood.edu/cgi/viewcontent.cgi?article=1472&context=etd