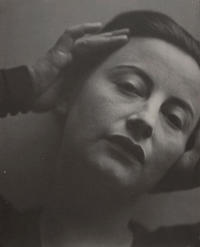 Gertrud "Traute" Rose (born Gertrud Süssenbach, 1903 - 1989, Bremerhaven) was a German painter and photographer. She became known as a model of the painter Lotte Laserstein.
Gertrud Süssenbach spent her childhood in Berlin and initially completed from 1926 to 1928 an education in dance gymnastics and breathing gymnastics with Elsa Gindler and expressive dance with Mary Wigman. From 1928 to 1930 she lived in the Allgäu before returning to Berlin in 1930. There she trained as a photographer for one year, then worked as a freelance portrait photographer. Through her friendship with the painter Lotte Laserstein, whom she met in 1925 and whose preferred model she became, she also devoted herself to art. In 1933 she married the writer Ernst Rose. From 1942 to 1944 she stayed as a ski instructor in Bad Hindelang. After the Second World War she moved to Bederkesa, where she worked as an artistic freelancer. In 1956 the couple moved first to Langen and later to Bremerhaven. She undertook study trips to Italy, Sweden, France, Greece and Spain and hosted exhibitions in Bremerhaven and Worpswede.
Laserstein was rediscovered in 1987, when Thomas Agnew & Sons and the Belgrave Gallery organized a joint exhibition and sale of works she had retained in her personal collection, including Abend über Potsdam, now in the Neue Nationalgalerie, Berlin.[8] Laserstein attended the exhibition together with her close friend and model of many decades, Traute (Gertrud) Rose.[1]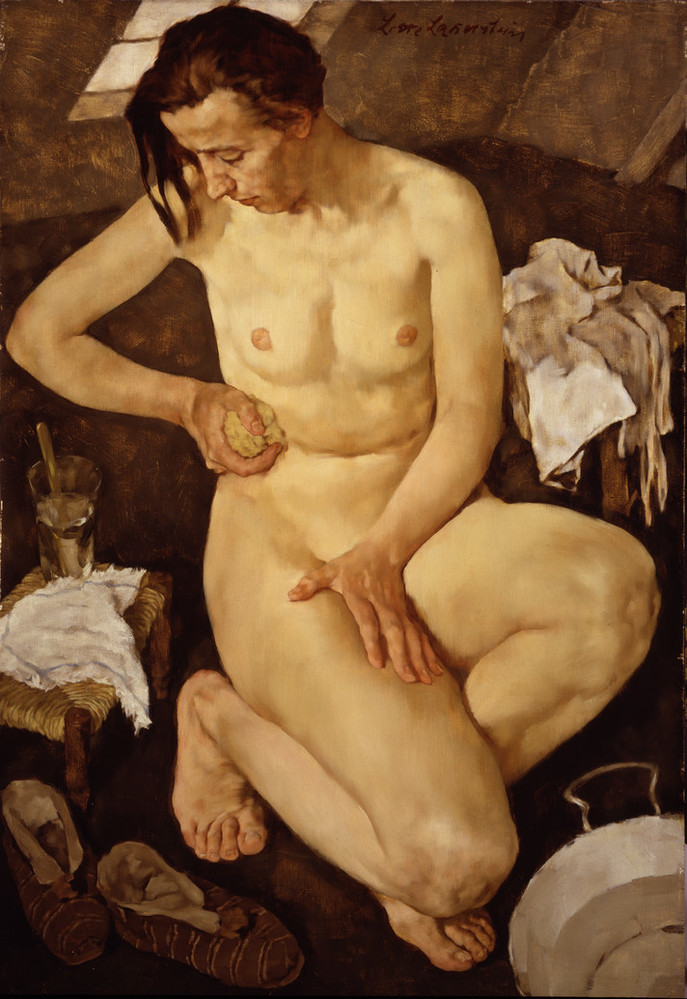 Lotte Laserstein, Morning Toilette, 1930; Oil on panel, 39 1/4 x 25 5/8 in.; National Museum of Women in the Arts, Gift of the Board of Directors; Photo by Lee Stalsworth
---
My published books:

---