Queer Places:
East Lawn Palms Cemetery and Mortuary Tucson, Pima County, Arizona, USA, Plot Block 58, Garden of Peace
Terry Helbing (May 21, 1951 - March 28, 1994) grew up in East Dubuque, Illinois. He began working and acting in Theater in 1966, and Gay Theater in 1973. He graduated from Emerson College in 1973 with a BA in Dramatic Arts and acted in Boston and New England with the touring company of Jonathan Ned Katz's "Coming Out."
Helbing served as Managing Editor of The Drama Review for four years beginning in 1977 and contributed to many theatrical and gay and lesbian publications, including "The Advocate" and "TheaterWeek". He was theater editor at "New York Native" from 1981 until his death, and he contributed a weekly theater news column at "Stonewall News". In 1979, he was founder and publisher of the JH Press (named for his father, John Helbing), which became the drama division of the Gay Presses of NY. GPNY was also started by Helbing in conjunction with Felice Picano and Larry Mitchell in 1982 and they published Harvey Fierstein's successful "Torch Song Trilogy", among others. In addition, he cofounded the Gay Theatre Alliance, an international organization dedicated to the growth of gay theatre by connecting theater companies and playwrights through a quarterly newsletter. He served as President of the organization and edited the "Gay Theatre Alliance Directory of Gay Plays".
Helbing also played in a gay bowling league. Helbing co-founded the Meridian Gay Theatre Produciton Company in 1983 with Terry Miller and together they produced plays and musicals with gay and elsbian themes. The Meridian's most immediate parent was The Glines (founded in 1976 by John Glines), which was an off-off Broadway theatre and Production Company. The Glines was turned over to Helbing and Miller and, through a generous grant, they started the Meridian which became the only continuously operating gay theatre with a homebase on the East Coast. Helbing became Artistic Director but was largely responsible in all areas. The Company moved into the Shandol Theatre at 137 W. 22nd Street and produced a number of plays including "Stray Dog Story" by Robert Chesley and "Last Summer at Bluefish Cove" by Jane Chambers. They initiated a Playwrights and Directors Series which featured staged readings of new plays nad they sponsored a national gay playwriting contest every year.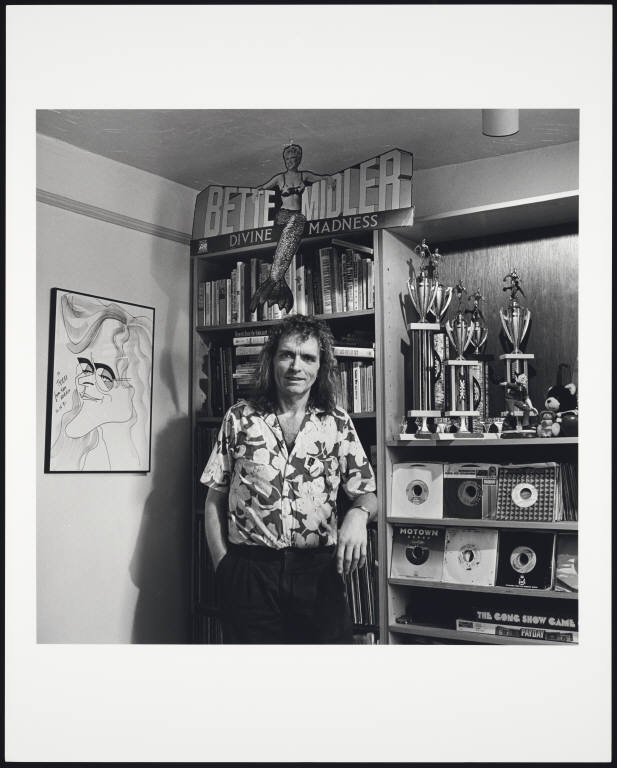 Photo by Robert Giard, Rights Notice: Copyright Jonathan G. Silin (jsilin@optonline.net)
Terry Helbing passed away from AIDS on March 28, 1994 in New York City.
---
My published books:

---