Partner Karl Philip Karlock
Queer Places:
Stanford University, Stanford, CA 94305
New York University, 70 Washington Square S, New York, NY 10003
Museum of Moden Art, 11 W 53rd St, New York, NY 10019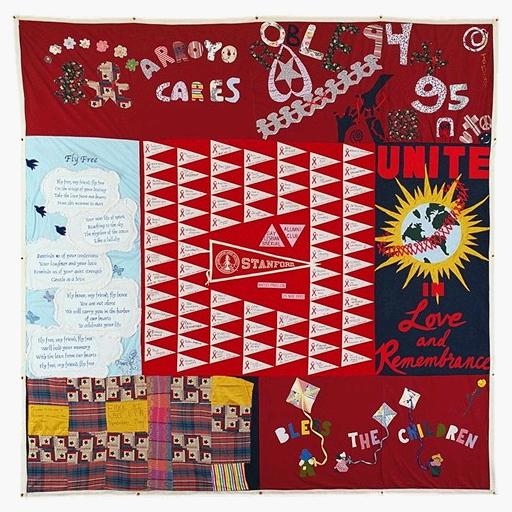 Stephen Harvey (1949 - January 1, 1993) was an associate curator of film at the New York City's Museum of Modern Art and author of Directed by Vincente Minnelli.
A film curator at the Museum of Modern Art since 1972, Harvey had organized major retrospectives and programs on such film figures as Vincente Minnelli, Vittorio de Sica and Joseph Mankiewicz.
His book, "Directed by Vincente Minnelli," published in 1990 by HarperCollins, is widely considered the definitive study of Mr. Minnelli and the MGM studio system of his time.
Harvey's retrospective on the film director Michael Curtiz was on exhibit at the museum, and at the time of his death he was preparing a retrospective of films based on works by Henry James to coincide with the James sesquicentennial in 1993.
Harvey also wrote essays and critical commentary for newspapers, Film Comment and other publications on films. He was a film critic for Inquiry magazine and a theater critic for The Nation.
At the museum his exhibitions included: "Get Out Your Handkerchiefs: Women's Pictures at Warner Bros., 1932-1950," which he organized last year, and "Hard, Fast, and Beautiful -- Ida Lupino, Filmmaker and Actress," which he organized in 1991.
Harvey earned a bachelor's degree from Stanford University in 1971 and pursued graduate studies in the Department of Cinema Studies at New York University from 1971 to 1972. He was a member of the National Society of Film Critics. In 1985 the Government of France named him a chevalier in the Order of Arts and Letters.
He died on January 1, 1993. He was 43 and lived in Brooklyn. Harvey died of AIDS-related complications, said Mary Lea Bandy, the director of the department of film at the museum. He was survived by his companion, Karl Philip Karlock of Jersey City.
---
My published books:

---