Partner Nathalie Micas and Anna Elizabeth Klumpke, buried together
Queer Places:
Château de By, 11 Rue de la République, 77810 Thomery, Francia
Père Lachaise Cemetery, 16 Rue du Repos, 75020 Paris, Francia
Rosa Bonheur, born Marie-Rosalie Bonheur, (16 March 1822 – 25 May 1899) was a French artist, an animalière (painter of animals) and sculptor, known for her artistic realism. Her most well-known paintings are Ploughing in the Nivernais,[1] first exhibited at the Paris Salon of 1848, and now at Musée d'Orsay in Paris, and The Horse Fair (in French: Le marché aux chevaux),[2] which was exhibited at the Salon of 1853 (finished in 1855) and is now in the Metropolitan Museum of Art, in New York City. Bonheur was widely considered to be the most famous female painter during the nineteenth century.[3]
Women were often only reluctantly educated as artists in Bonheur's day, and by becoming such a successful artist she helped to open doors to women artists that followed her.[17]
Bonheur can be viewed as a "New Woman" of the 19th century; she was known for wearing men's clothing,[18] but she attributed her choice of trousers to their practicality for working with animals.[19]
Bonheur died on 25 May 1899 at the age of 77, at Thomery (By), France.[4] She was buried together with Nathalie Micas (1824 – June 24, 1889), her lifelong companion at Père Lachaise Cemetery, Paris, and later Anna Elizabeth Klumpke joined them. Many of her paintings, which had not previously been shown publicly, were sold at auction in Paris in 1900.[20] One of her works, Monarchs of the Forest, sold at auction in 2008 for just over US$200,000.[21]
With other realist 19th-century painters, Bonheur fell from fashion for much of the 20th century, and in 1978 a critic described Ploughing in the Nivernais as "entirely forgotten and rarely dragged out from oblivion"; that year it was part of a series of paintings sent to China by the French government for an exhibition titled "The French Landscape and Peasant, 1820–1905".[22] Since then her reputation has revived somewhat.

Metropolitan Museum of Art, NYC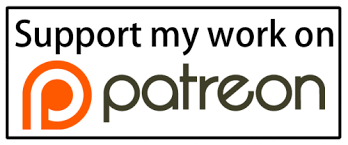 ---
"Musée d'Orsay: Rosa Bonheur Labourage nivernais". musee-orsay.fr. 25 March 2009.
Janson, H. W., Janson, Anthony F. History of Art. Harry N. Abrams, Inc., Publishers. 6th edition. ISBN 0-13-182895-9, page 674.
Kuiper, Kathleen. "Rosa Bonheur", Encyclopædia Britannica Online, Retrieved 23 May 2015.
Heather McPherson (2003). "Bonheur, (Marie-)Rosa [Rosalie]". Grove Art Online. doi:10.1093/gao/9781884446054.article.T009871.
Galton, Francis. Hereditary Genius: An Inquiry into its Laws and Consequences. Second edition. (London: MacMillan and Co, 1892), p. 247. Original 1869.
Mackay, James, The Animaliers, E.P. Dutton, Inc., New York, 1973
Rosalia Shriver, Rosa Bonheur: With a Checklist of Works in American Collections (Philadelphia: Art Alliance Press, 1982) 2-12. (It must be said that, as a reference source this book is itself riddled with inaccuracies and mis-attributions but it accords with the consensus account on this matter.)

Theodore Stanton, Reminiscences of Rosa Bonheur (New York: D. Appleton and company, 1910), Theodore Stanton, Reminiscences of Rosa Bonheur (London: Andrew Melrose, 1910).

Gaze, Delia, ed. (1997). Dictionary of Women Artists. I. London and Chicago: Fitzroy Dearborn Publishers. p. 288-291. ISBN 1-884964-21-4.
Boime, Albert. "The Case of Rosa Bonheur: Why Should a Woman Want to be More Like a Man?", Art History v. 4, December 1981, p. 384-409.
Wild Spirit: The Work of Rosa Bonheur by Jen Longshaw
Ashton, Dore and Denise Browne Hare. Rosa Bonheur: A Life and a Legend, (New York: Viking, 1981, 206pp.
The Horse Fair at Albright Knox Gallery, sketch for the London version; the sketch for the New York version is in the Ludwig Nissen Foundation, see: C. Steckner, in: Bilder aus der Neuen und Alten Welt. Die Sammlung des Diamantenhändlers Ludwig Nissen, 1993, p. 142 and spaeth.net
"Base Léonore, recensement des récipiendaires de la Légion d'honneur". culture.gouv.fr.
"Ernest Gambart". goodallartists.ca.
Stanton, Theodore (1910). Reminiscences of Rosa Bonheur (with twenty-four full-page illustrations and fifteen line drawings in the text. A. Melrose. p. 64.

Britta C. Dwyer, "Bridging the gap of difference: Anna Klumpke's "union" with Rosa Bonheur", Out of context. (New York: Greenwood Press, 2004), p. 69-79.; Laurel Lampela, "Daring to be different: a look at three lesbian artists", Art Education v.54 no. 2 (March 2001), p. 45-51. and Gretchen Van Slyke, "The sexual and textual politics of dress: Rosa Bonheur and her cross-dressing permits", Nineteenth-Century French Studies v. 26 no. 3-4 (Spring/Summer 1998) p. 321-35.

Janson: History of Art, page 929
Chisholm, Hugh, ed. (1911). "Bonheur, Rosa". Encyclopædia Britannica (11th ed.). Cambridge University Press.
Christie's. "Rosa Bonheur (French, 1822-1899)". christies.com.
Muratova, Xenia (1978). "Current and Forthcoming Exhibitions: Paris and China". The Burlington Magazine. 120 (901): 257–60. JSTOR 879183.
Eugène de Mirecourt, Les Contemporains: Rosa Bonheur (Paris: Gustave Havard, 15 Rue Guénégaud, 1856) 20.
Anna Klumpke, Rosa Bonheur: Sa Vie, Son Oeuvre, (Paris: E. Flammarion, 1909), Anna Klumpke, Rosa Bonheur: The Artist's (Auto)Biography, trans. Gretchen Van Slyke (Ann Arbor: University of Michigan Press, 1998).
Theodore Stanton, Reminiscences of Rosa Bonheur, (New York: D. Appleton and company, 1910), Theodore Stanton, Reminiscences of Rosa Bonheur, (London: Andrew Melrose, 1910).
"Le site du village de Thomery 77810". free.fr.