Partner Rosa Bonheur, buried together
Queer Places:
Père Lachaise Cemetery, 16 Rue du Repos, 75020 Paris, Francia
Rosa Bonheur, born Marie-Rosalie Bonheur, (16 March 1822 – 25 May 1899) was a French animalière, realist artist, and sculptor. As a painter she became famous primarily for two chief works: Ploughing in the Nivernais (in French: Le labourage nivernais, le sombrage), which was first exhibited at the Salon of 1848, and is now in the Musée d'Orsay in Paris depicts a team of oxen ploughing a field while attended by peasants set against a vast pastoral landscape; and, The Horse Fair (in French: Le marché aux chevaux) (which was exhibited at the Salon of 1853 (finished in 1855) and is now in the Metropolitan Museum of Art, in New York City. Bonheur is widely considered to have been the most famous female painter of the nineteenth century. She lived for over forty years with her childhood friend Nathalie Micas (1824-1889), whom she met in 1836. In the final year of her life she became close with Anna Klumpke, the author of her "autobiography", and figured out a way around the Napoleonic Codes in order to leave Klumpke her estate.
Micas was the homemaker of the couple, and took care of business matters as well. Referring to Micas, Princess Stirby once commented, "Rosa Bonheur could never have remained the celebrated artist she was without someone beside her." After Micas's death, Bonheur took up with painter Anna Klumpke. Bonheur, Micas and Klumpke are buried together Pere Lachaise Cemetery in France, under a tombstone that reads: Friendship is divine affection.
Nathalie Micas & Rosa Bonheur are buried together at Père Lachaise cemetery in Paris. Nathalie Micas's ashes were buried along with those of her mother in the tomb Rosa Bonheur had purchased. Bonheur, as she had planned, was interred there in 1899 and, at Anna Elizabeth Klumpke's death in 1942, hers as well.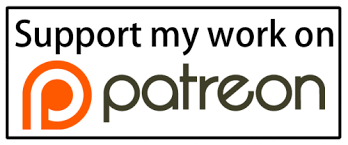 ---