Queer Places:
Columbia University, 116th St & Broadway, New York, NY 10027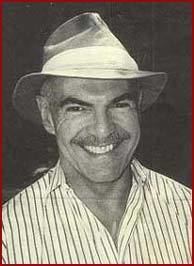 Ronald Haver (January 14, 1939 - May 18, 1993) was the director of the film department at the Los Angeles County Museum of Art.
Haver was noted for his reconstruction of the classic George Cukor film "A Star Is Born." In 1983 Haver found 20 of some 27 minutes of film that were cut from Cukor's musical version of the film shortly after it opened in 1954. The scenes were in segments in 200 cans of film in the Warner Brothers storage bunkers in Burbank.
He pieced together the unused takes, and the restored film, starring Judy Garland and James Mason, was shown at Radio City Music Hall in June 1983.
"It was like putting a jigsaw puzzle together with a blindfold on," said Haver, who described the project in a 1988 book, "A Star Is Born: The Making of the 1954 Movie and Its Restoration."
After Army service, he was a publicity agent and actor in New York City in the 1960's and took film classes at the New School for Social Research and Columbia University. In 1970, he became a projectionist for the American Film Institute in Beverly Hills.
With David Shepard, a film historian, he helped create a film program for the Los Angeles County Museum of Art in 1972. He subsequently was named its director and published "David O. Selznick's Hollywood," a lavishly illustrated book about the producer of "Gone With the Wind," in 1980.
He died on May 18, 1993, in a Culver City nursing home. He was 54. The cause was AIDS, the museum said.
---
My published books:

---