Queer Places:
Pratt Institute, 200 Willoughby Ave, Brooklyn, NY 11205, Stati Uniti
Hotel Chelsea, 222 W 23rd St, New York, NY 10011, Stati Uniti
35 W 23rd St, New York, NY 10010, Stati Uniti
24 Bond St, New York, NY 10012, Stati Uniti
St. John Cemetery, Middle Village, Queens, NY, Stati Uniti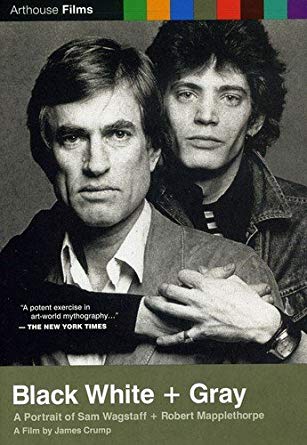 Robert Mapplethorpe (November 4, 1946 – March 9, 1989) was an American photographer, known for his sensitive yet blunt treatment of controversial subject-matter in the large-scale, highly stylized black and white medium of photography. His work featured an array of subjects, including celebrity portraits, male and female nudes, self-portraits and still-life images of flowers. His most controversial work is that of the underground BDSM scene in the late 1960s and early 1970s of New York City. The homoeroticism of this work fuelled a national debate over the public funding of controversial artwork.
Mapplethorpe was born in Floral Park, Queens, New York City, the son of Joan Dorothy (Maxey) and Harry Irving Mapplethorpe, an electrical engineer.[1] He was of English, Irish, and German descent, and grew up as a Roman Catholic in Our Lady of the Snows Parish. He had five brothers and sisters.[2] He studied for a Bachelor of Fine Arts from the Pratt Institute in Brooklyn, where he majored in Graphic Arts,[3] though he dropped out in 1969 before finishing his degree.[4] Mapplethorpe lived with his close friend Patti Smith from 1967 to 1972, and she supported him by working in bookstores. They created art together, and maintained a close relationship.
Mapplethorpe took his first photographs in the late 1960s or early 1970s using a Polaroid camera. In 1972 he met art curator Sam Wagstaff who would become his mentor and lifetime companion. In the mid-1970s Wagstaff acquired a Hasselblad medium-format camera and Mapplethorpe began taking photographs of a wide circle of friends and acquaintances, including artists, composers, and socialites. During this time, he became friends with New Orleans artist George Dureau, whose work had such a profound impact on Mapplethorpe that he restaged many of Dureau's early photographs. From 1977 until 1980, Mapplethorpe was the lover of writer and Drummer magazine editor Jack Fritscher,[5] who introduced him to Mineshaft.
By the 1980s Mapplethorpe's subject matter focused on statuesque male and female nudes, delicate flower still lifes, and highly formal portraits of artists and celebrities. Mapplethorpe's first studio was at 24 Bond Street in Manhattan. In the 1980s, Wagstaff bought a top-floor loft at 35 West 23rd Street for Robert, which he lived in and used as his shooting space.[6] He kept the Bond Street loft as his darkroom. In 1988, Mapplethorpe selected Patricia Morrisroe to write his biography, which was based on more than 300 interviews with celebrities, critics, lovers, and Mapplethorpe himself.[6]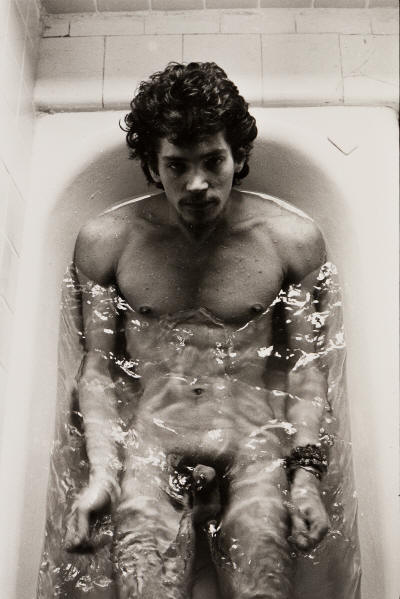 DON HERRON (1941-2012) Keith Haring * Robert Mapplethorpe. Together, 2 silver prints, the images measuring 187.3x127 mm; 7 3/8x5 inches, the sheets 254x203.2 mm; 10x8 inches, each with Herron's signature, title, and date, in pencil, on recto, and a Ross Bennett Lewis Collection label on frame verso. 1978 & 1982.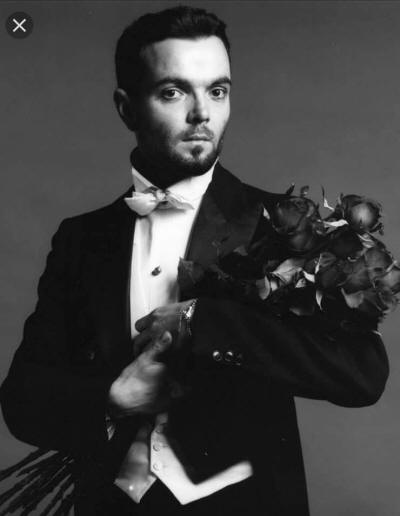 Mel Odom by Robert Mapplethorpe

Giorgio di Sant' Angelo negative 1977; print 1978 Robert Mapplethorpe (American, 1946 - 1989)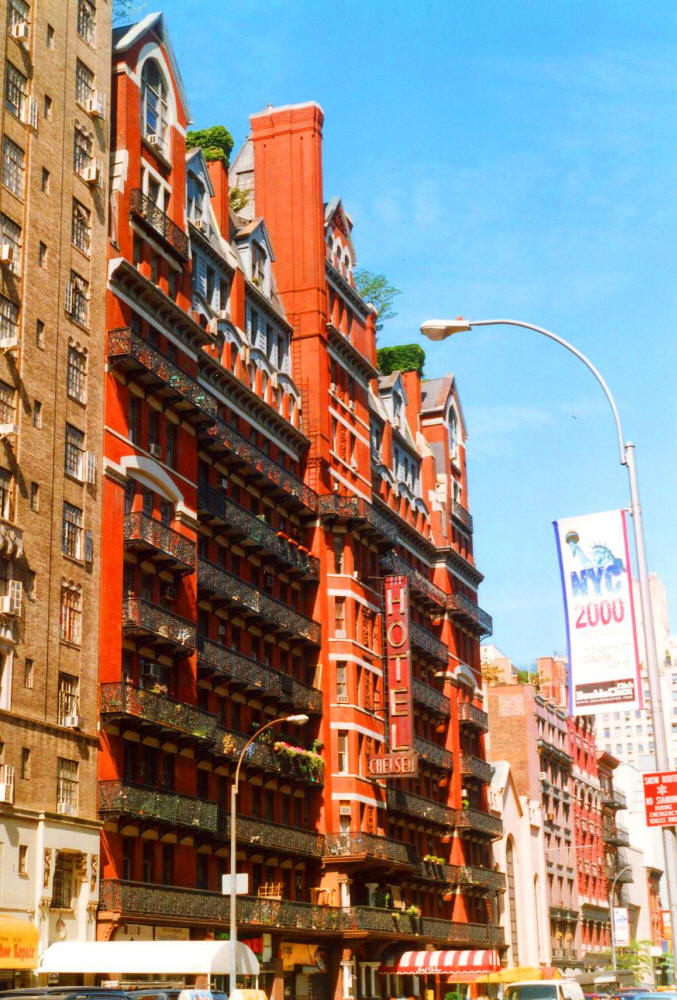 Hotel Chelsea, New York City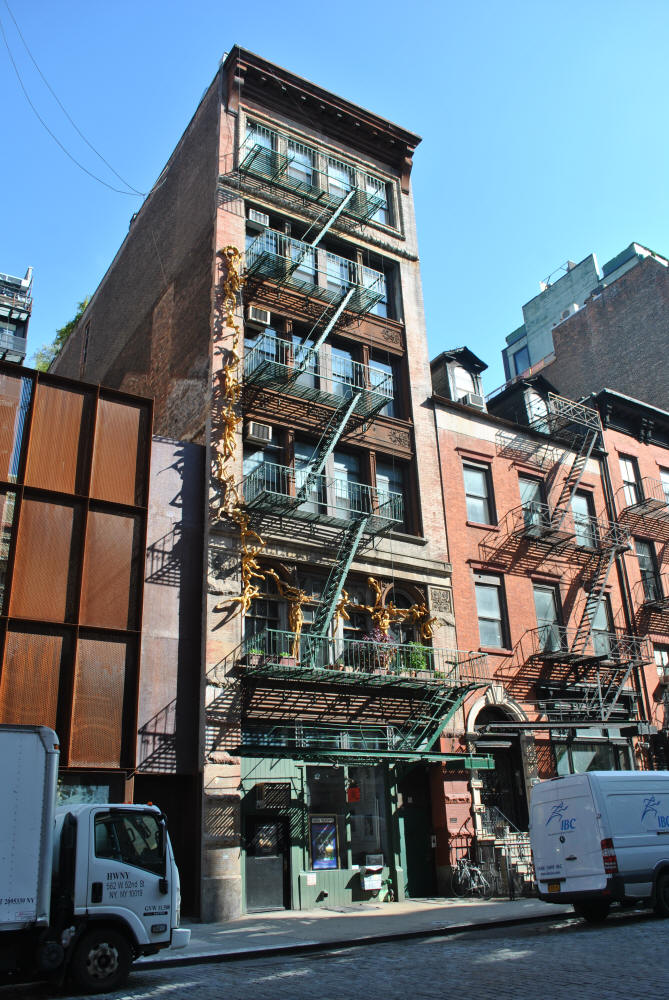 24 Bond St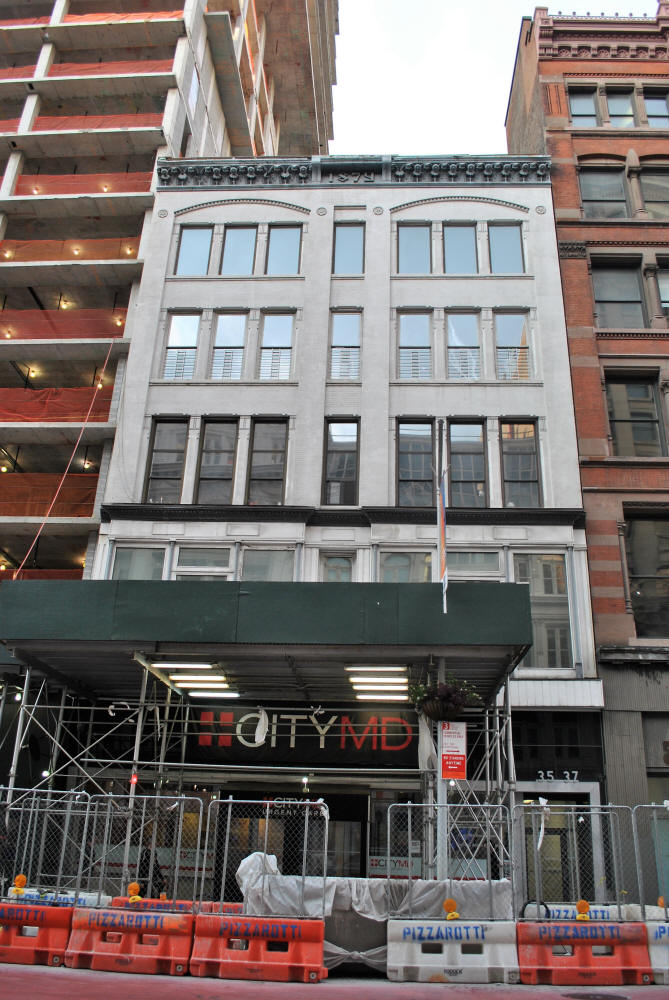 35 W 23rd St
Mapplethorpe died on the morning of March 9, 1989 at the age of 42 due to complications from HIV/AIDS, in a Boston, Massachusetts hospital. His body was cremated. His ashes are interred at St. John's Cemetery, Queens in New York, at his mother's grave-site, etched "Maxey".[7]
Nearly a year before his death, the ailing Mapplethorpe helped found the Robert Mapplethorpe Foundation, Inc. His vision for the Foundation was that it would be "the appropriate vehicle to protect his work, to advance his creative vision, and to promote the causes he cared about".[8] Since his death, the Foundation has not only functioned as his official estate and helped promote his work throughout the world, but it has also raised and donated millions of dollars to fund medical research in the fight against AIDS and HIV infection.[8] The Foundation also determines which galleries represent Mapplethorpe's art.[9][10] The Robert Mapplethorpe Foundation donated the Robert Mapplethorpe Archive to the Getty Research Institute. The archive spans from 1970 to 1989.[11]
---
My published books:


---
Hidden Histories, 20th Century Male Same Sex Lovers in the Visual Arts, by Michael Petry