Husband Gordon Harrell
Queer Places:
Yale University (Ivy League), 38 Hillhouse Ave, New Haven, CT 06520
Columbia University (Ivy League), 116th St and Broadway, New York, NY 10027
Green-Wood Cemetery, 500 25th St, Brooklyn, NY 11232, Stati Uniti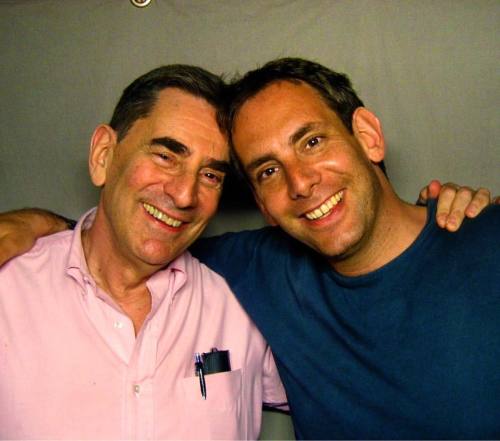 Richard A. Isay (December 13, 1934 – June 28, 2012) was an American psychiatrist, psychoanalyst, author and gay activist. He was a professor of psychiatry at Weill Cornell Medical College and a faculty member of the Columbia University Center for Psychoanalytic Training and Research. Isay is considered a pioneer who changed the way that psychoanalysts view homosexuality.[2]
Richard Isay was born and raised in Pittsburgh, Pennsylvania. Isay graduated from Haverford College and the University of Rochester School of Medicine and Dentistry. Soon after completing his psychiatry residency at Yale University, he completed his training at the Western New England Psychoanalytic Institute. Throughout his career, Isay maintained a private practice of psychiatry and psychoanalysis and was an influential teacher and supervisor. He was the program chairman of the American Psychoanalytic Association (APsaA), the American Program Chairman of the International Psychoanalytical Association and chairman of the Committee on Gay, Lesbian and Bisexual Issues of the American Psychiatric Association.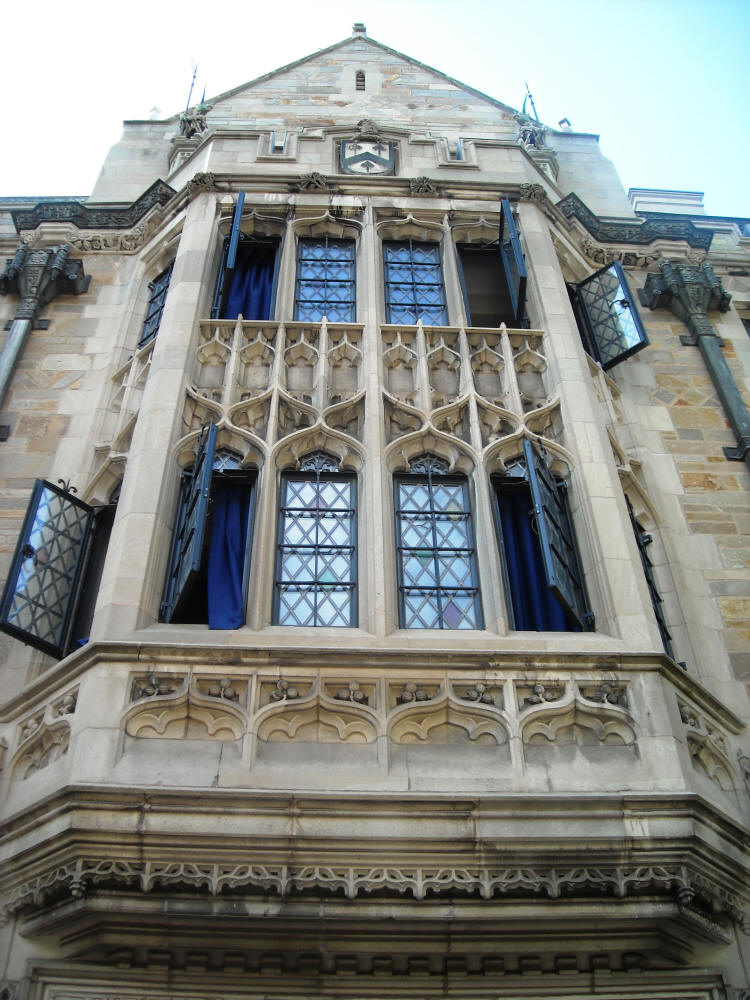 Yale University, New Haven, CT
In 1983, as chair of the APsaA's program committee, Isay organized a panel called "New Perspectives on Homosexuality". Isay argued that homosexuality is a normal variant of sexual identity, and that psychoanalysts should stop trying to change the sexual orientation of their patients, which he considered injurious, creating a firestorm of controversy. "Several analysts walked out", Isay later recalled. Isay soon became the first openly gay member of the association.[3]
Isay wrote widely on the subjects of psychoanalysis and homosexuality, including texts such as Being Homosexual: Gay Men and Their Development.[4] Being Homosexual was one of the first books to argue that homosexuality is an inborn identity,[5] and the first to describe a non-pathological developmental pathway that is specific to gay men. It is widely considered a breakthrough in psychoanalytic theory and an important, historical work.
In an autobiographical chapter of his book, Becoming Gay: The Journey to Self-Acceptance,[6] Isay tells the story of how he spent ten years trying to change his homosexual orientation. During his analysis, he married. After completing his analysis, he realized that he was, in fact, gay. He was closeted in his professional life for several years, during which time he became a prominent member of the American Psychoanalytic Association. He began to write about homosexuality shortly after meeting his life partner and future husband, Gordon Harrell, in 1979.
In Becoming Gay, Isay recounts that with the help of the American Civil Liberties Union, he threatened to sue the APsaA, due to their discriminatory policies. As a result, on May 9, 1991, the APsaA adopted a non-discrimination policy for the training of analytic candidates and changed its position statement on homosexuality. 1991 was also the year that the APsaA agreed to allow gays and lesbians to become training analysts, and to promote gay and lesbian teachers and supervisors.
This fundamental change in position by the APsaA created a ripple effect that was felt throughout the profession. The ApsaA was and is the preeminent psychoanalytic organization in the world. These changes of position and practice by the APsaA became a stimulus for reform. They were slowly copied by psychoanalytic, psychiatric, psychological and social work organizations internationally. A few years later, these changes were adopted by psychoanalytic groups in the UK.[7]
Isay was an early proponent of gay marriage. In 1989 Isay told U.S. News & World Report: "If the time comes in which there's a change to society's attitude toward homosexuality - when, for example, gay marriages and adoptions are possible and gay couples reap the same social benefits as heterosexual couples - I believe there will be a corresponding change in the behavior of gay men, with much less emphasis on the sexual act and more emphasis on relationships".[8] This was long before gay marriage had become an issue within the mainstream, LGBT community.
Subsequently, the APsaA became the first national mental health organization to support gay marriage, in 1997;[9] a policy that was spearheaded by Isay.
In his 2006 book, Commitment and Healing: Gay Men and the Need for Romantic Love,[10] Isay describes the difficulty many gay men have sustaining romantic, loving relationships.
Isay appeared on Larry King Live, The Oprah Winfrey Show, 20/20, The Morning Show and others.
In 1993 Isay was featured in the documentary "America Undercover: Why am I Gay? Stories of Coming Out in America."[11]
In 1995 Isay was profiled in the book, Gay Soul: Finding the Heart of Gay Spirit and Nature, by Mark Thompson.[12]
On August 13, 2011, Isay married Gordon Harrell, his partner of 32 years.[13]
On November 12, 2011, Isay received the highly prestigious Hans W. Loewald award, from the International Forum on Psychoanalytic Education.[14]
Isay died on June 28, 2012, of complications of adenocarcinoma. He was interred at Green-Wood Cemetery in Brooklyn, New York.[15]
On June 14, 2014, Isay was featured in the first gay themed tour of Green-Wood Cemetery.[16][17] Since 2014, the "Gay Grave Tour", as it's now called, has become part of Green-Wood Cemetery's annual summer program.
---
My published books:


---
https://en.wikipedia.org/wiki/Richard_Isay