Queer Places:
Georgia Institute of Technology, Ferst Dr NW, Atlanta, GA 30313, Stati Uniti
University of North Carolina at Chapel Hill, Chapel Hill, NC, Stati Uniti
Elmwood Cemetery, Charlotte, Carolina del Nord 28202, Stati Uniti
George Randolph Scott (January 23, 1898 – March 2, 1987) was an American film actor whose career spanned from 1928 to 1962. As a leading man for all but the first three years of his cinematic career, Scott appeared in a variety of genres, including social dramas, crime dramas, comedies, musicals (albeit in non-singing and non-dancing roles), adventure tales, war films, and a few horror and fantasy films. However, his most enduring image is that of the tall-in-the-saddle Western hero. Out of his more than 100 film appearances over 60 were in Westerns; thus, "of all the major stars whose name was associated with the Western, Scott most closely identified with it."[1]
Scott's more than 30 years as a motion picture actor resulted in his working with many acclaimed screen directors, including Henry King, Rouben Mamoulian, Michael Curtiz, John Cromwell, King Vidor, Allan Dwan, Fritz Lang, Sam Peckinpah, Henry Hathaway (eight times), Ray Enright (seven), Edwin L. Marin (seven), André de Toth (six), and most notably, his seven film collaborations with Budd Boetticher. Scott also worked with a diverse array of cinematic leading ladies, from Shirley Temple and Irene Dunne to Mae West and Marlene Dietrich.
Tall (6 ft 2½ in; 189 cm), lanky and handsome, Scott displayed an easygoing charm and courtly Southern drawl in his early films that helped offset his limitations as an actor, where he was frequently found to be stiff or "lumbering".[2] As he matured, however, Scott's acting improved while his features became burnished and leathery, turning him into the ideal "strong, silent" type of stoic hero. The BFI Companion to the Western noted:
In his earlier Westerns ... the Scott persona is debonair, easy-going, graceful, though with the necessary hint of steel. As he matures into his fifties his roles change. Increasingly Scott becomes the man who has seen it all, who has suffered pain, loss, and hardship, and who has now achieved (but at what cost?) a stoic calm proof against vicissitude.[1]
During the early 1950s, Scott was a consistent box-office draw. In the annual Motion Picture Herald Top Ten Polls, he ranked 10th in 1950, seventh in 1951, and 10th in both 1952 and 1953.[3] Scott also appeared in the Quigley's Top Ten Money Makers Poll from 1950 to 1953.[4]
Scott married twice. In 1936, he became the second husband of heiress Marion duPont, daughter of William Du Pont, Sr., and great-granddaughter of Éleuthère Irénée Du Pont de Nemours, the founder of the E.I. du Pont de Nemours and Company. Marion had previously married George Somerville, with Scott serving as best man at the wedding. The Scotts' marriage ended in divorce three years later, in 1939. The union produced no children. Though divorced, she kept his last name nearly five decades, until her death in 1983.[29]
In 1944, Scott married the actress Patricia Stillman, who was 21 years his junior. In 1950, they adopted two children, Sandra and Christopher.[30]
Although Scott achieved fame as a motion picture actor, he managed to keep a fairly low profile with his private life. Offscreen he was good friends with Fred Astaire and Cary Grant. He met Grant on the set of Hot Saturday (1932), and shortly afterwards, to save on living expenses, they shared a beach house for 12 years in Malibu that became known as "Bachelor Hall".[31] In 1944, Scott and Grant stopped living together but remained close friends throughout their lives.[32]
While there had been some rumors that they were a romantic couple, Scott's adopted son, Christopher, said the rumors were untrue. Budd Boetticher, who directed Scott in seven films from 1956 to 1960, said the rumors were "Bullshit".[31]
Following Ride the High Country, Scott retired from film at the age of 64.[32] A wealthy man, Scott had managed shrewd investments throughout his life, eventually accumulating a fortune worth a reputed $100 million, with holdings in real estate, gas, oil wells, and securities.[33]
He and his wife Patricia continued to live in his custom, mid-century modern, Burton A. Schutt-designed home at 156 Copley Place, Beverly Hills.[34][35] During his retirement years he remained friends with Fred Astaire, with whom he attended Dodgers games. An avid golfer with a putting green in his yard, Scott was a member of the Bel Air Country Club, Los Angeles Country Club and Eldorado Country Clubs.[36] Scott also became friends with the Reverend Billy Graham. Scott was described by his son Christopher as a deeply religious man.[37] He was an Episcopalian and the Scott family were members of All Saints Episcopal Church in Beverly Hills,[38] and St. Peter's Episcopal Church in Charlotte, North Carolina.[39]
Scott died of heart and lung ailments in 1987 at the age of 89 in Beverly Hills, California. He was interred at Elmwood Cemetery in Charlotte, North Carolina.[40] He and his wife Patricia had been married for 43 years. Patricia Stillman Scott died in 2004. The Scotts are buried together in the Elmwood Cemetery in Charlotte NC.[30][41] Their mid-century modern home was torn down in 2008.[42]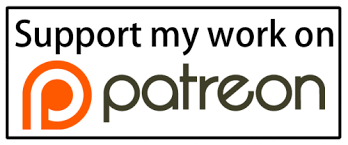 ---
Boscombe 1988.

Mueller 1985, p. 65.

Nott 2004, p. 4.

"Top Ten Money Making Stars of the past 79 years." Archived 2014-12-21 at the Wayback Machine. quigleypublishing.com. Retrieved: June 9, 2012.

Nott 2004, p. 7.

U.S. Census 1900–1920.

Nott 2004, p. 1.

Nott 2004, p. 8.

Thomas 1981

Ringgold, Gene. "Randolph Scott: Everyone's Idea of a Southern Gentleman." Films in Review. 1972.

Nott 2004, p. 136.

Nott 2004, p. 10.

Everson, William K. The Hollywood Western: Ninety Years of Cowboys and Indians, Train Robbers, Sheriffs and Gunslingers. New York. Citadel Press, 1992, First edition 1969.

Nott 2005, p. 9.

Nott 2004, p. 43.

Richard Jewel, 'RKO Film Grosses: 1931-1951', Historical Journal of Film Radio and Television, Vol 14 No 1, 1994 p55

Nott 2004, p. 58.

Nott 2004, p. 59.

Nott 2004 p. 84

The New York Times, February 7, 1941.

Nott 2004, p. 67.

Bugs Bunny-War Bonds, 1943, retrieved

2017-09-21

Gritten 2008, p. 8.

Nott 2005, p. 15.

Nott 2005, p. 29.

Gritten 2008, p. 1071.

Nott 2005, p. 131.

Wilmington, Michael. "Tall in the director's chair Budd Boetticher made some of the best-remembered westerns of '50s and '60s; they don't make 'em like that (or him) anymore." Los Angeles Times, November 29, 1992, p. 4.
Sargent, Sarah. "A tomboy's legacy." Living Virginia. Retrieved: July 1, 2016.
"Randolph Scott is dead at 89." The New York Times, March 3, 1987. Retrieved: July 1, 2016.

Nott 2005, p. 11.

"Durable, wealthy Randolph Scott manages fortune". Sarasota Herald Tribune. July 31, 1978.

Nott 2004, p. 191.

Scott 1984

C.H. Scott. Ch. 6

Nott 2004, p. 225.

Whatever Happened to Randolph Scott, by C.H. Scott

Powell. William S. "Scott, George Randolph." State Library of North Carolina, 1994. Retrieved: July 1, 2016.
"Randolph Scott is dead at 89; Laconic cowboy-film actor." The New York Times, March 3, 1987.
Wilson, Scott. Resting Places: The Burial Sites of More Than 14,000 Famous Persons, 3d ed.: 2 (Kindle Location 42306). McFarland & Company, Inc., Publishers. Kindle Edition.

Property Shark, Zillow

"Lucky Luke." stripsuithedenenverleden.nl. Retrieved: July 1, 2016.
"1999." Archived 2012-10-13 at the Wayback Machine. Palm Springs Walk of Stars by date dedicated. Retrieved: August 5, 2012.

Jordan 2011, pp. 231–232.

"Those were the days." Nostalgia Digest, Volume 39, Issue 2, Spring 2013, pp. 32–39.
"Radio's golden age." Nostalgia Digest, Volume 38, Issue 3, Summer 2013, pp. 40–41.