Partner Peter Harvey
Queer Places:
Pratt Institute, 200 Willoughby Ave, Brooklyn, NY 11205, Stati Uniti
Cooper Union, 30 Cooper Sq, New York, NY 10003, Stati Uniti
The Art Students League of New York, 215 W 57th St, New York, NY 10019, Stati Uniti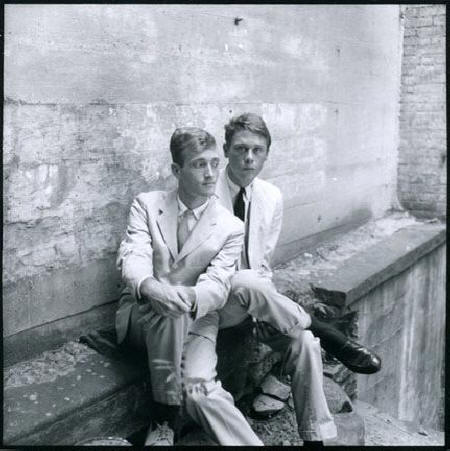 Paul Thek (November 2, 1933 - August 10, 1988) was an American painter and, later, sculptor and installation artist. Thek was active in both the United States and Europe during his life, staging a number of ambitious installations and sculptural works throughout his lifetime. Posthumously, he has been widely exhibited throughout the United States and Europe, and his work is held in numerous collections including the Hirshhorn Museum and Sculpture Garden in Washington, DC,[1] the Centre Georges Pompidou, Paris, and Kolumba, the Art Museum of the Archdiocese of Cologne. Thek was romantically involved with Peter Hujar and Susan Sontag.
Thek (born George Thek) was the second of four children born to parents of German and Irish ancestry in Brooklyn, New York. In 1950, Thek studied at the Art Students League of New York as well as Pratt Institute in Brooklyn, before entering Cooper Union School of the Arts in New York in 1951.[2] Upon graduating in 1954, he moved to Miami, where he met and became involved with set designer Peter Harvey, who introduced Thek to a number of artists and writers such as Tennessee Williams.[3] During this time, Thek created some of his first known drawings, including studies in charcoal and graphite (now held in Kolumba's collections), later followed by abstract watercolors and oil paintings. Thek first referred to himself as Paul Thek starting in 1955; in a letter to Harvey, he writes: "Let me tell you who I am George Joseph Thek but Paul to you and Paul to me you would have to be me to know why I am Paul after all this erroneous George business."[4] In 1957, he exhibited his works for the first time at Mirrell Gallery in Miami.[5] It was in Florida that Thek first met photographer Peter Hujar, who photographed Thek in Coral Gables.[6]
By the end of 1959, Thek and Hujar, now a couple, were living in New York. Thek traveled to Italy in 1962, and with Hujar visited the Catacombs of the Capuchins in Palermo, an experience which had a strong influence on his work.[7]
During the 1960s, Thek and Hujar associated with a number of artists and writers including Joseph Raffaele, Eva Hesse, Gene Swenson, and Susan Sontag. Thek was particularly close to Sontag, who dedicated her 1966 collection of essays, Against Interpretation, to him. In 1964, he participated in Andy Warhol's Screen Tests.[8] It was during this time that he began to work in installation and sculpture, most notably creating wax sculptures made in the likeness of meat. Between 1964-67, Thek had three solo exhibitions of his famed Technological Reliquaries at Stable Gallery and Pace Gallery in New York.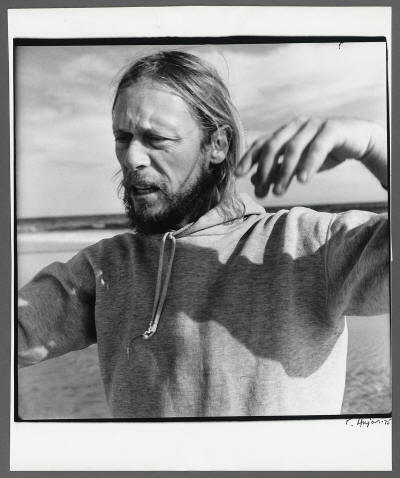 Recto: Signed in pen, "P. Hujar-75". Verso: stamp, "The Estate of Peter Hujar, Stephen Koch Executor, Printed by the Artist"; stamp, "Copyright _ _, The Estate of Peter Hujar, Not to be Reproduced in any Form Without Written Permission from the Estate"; stamp "From the Estate #"; singed in pencil, "Stephen Koch"; in pencil, "EPH 120- A-1"; in pencil, "NPS"; in pencil, "HUJ.080.1".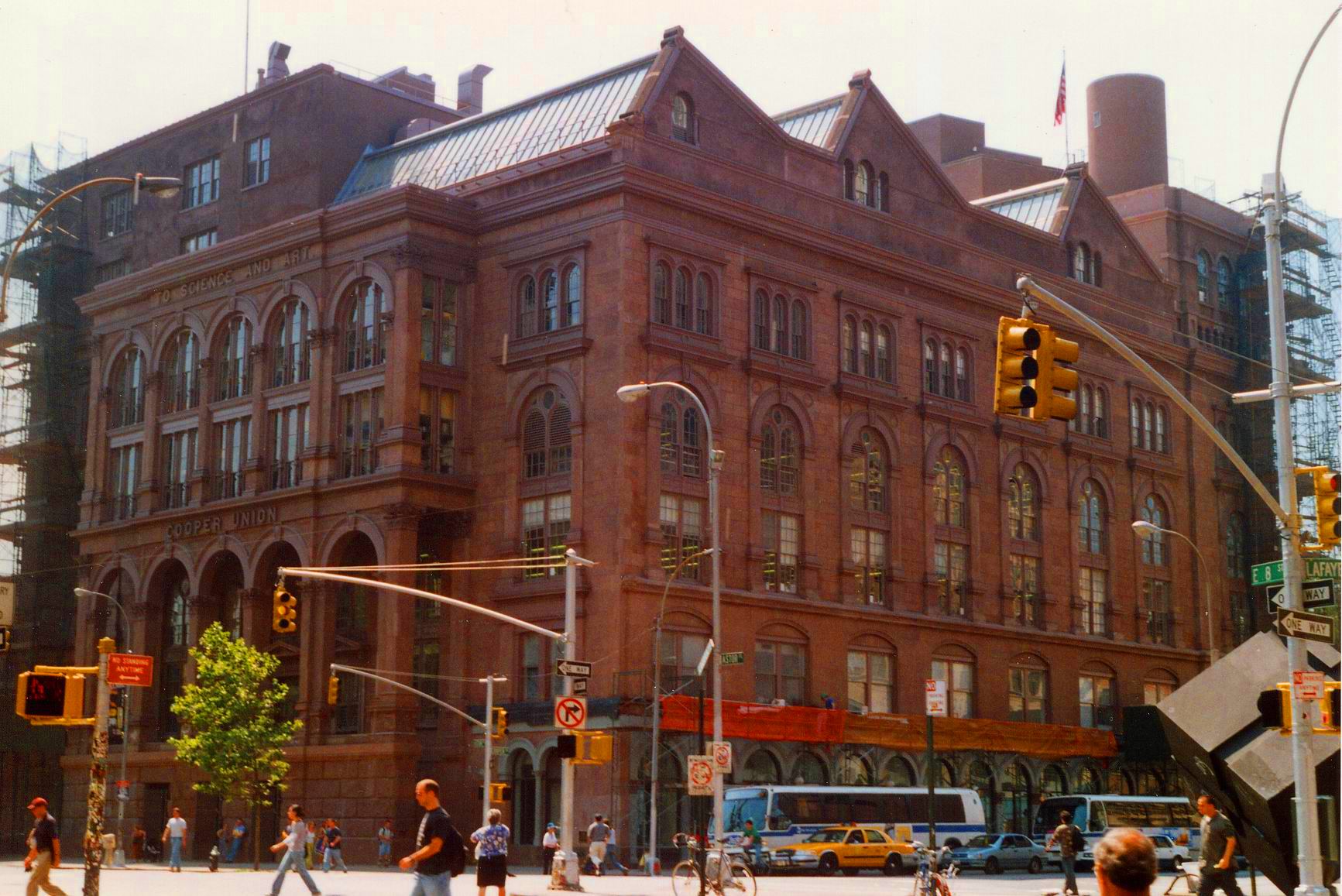 Cooper Union, 30 Cooper Sq, New York, NY 10003
Thek was awarded a Fulbright fellowship in 1967 to Italy, leaving New York shortly after his exhibition for The Tomb opened.[9] The figure in Thek's Tomb was popularly associated with the American hippie movement and has often been mistitled as Death of a Hippie. He traveled and lived throughout Europe during the late 1960s and early 1970s and worked on large scale installations.
After a peripatetic lifestyle, Thek took up permanent residence in New York in 1976 and began teaching at Cooper Union.[10] Amid increasing emotional stress, he struggled to make and sell work, but began to show nationally and internationally again during the 1980s.[11] He died on August 10, 1988 after learning he had AIDS the year prior.[12] After his death, Sontag dedicated AIDS and Its Metaphors to his memory.
In 2010, the Whitney Museum of American Art exhibited the first American retrospective of Thek's work with Diver, a Retrospective.[13] Works of Paul Thek are on permanent display at The Watermill Center on Long Island, New York.[14][15]
---
My published books:


---
https://en.wikipedia.org/wiki/Paul_Thek