Queer Places:
Clifton College, 32 College Rd, Bristol BS8 3JH, Regno Unito
University Of Cambridge, Cambridge CB2, Regno Unito
3 Hans Cres, Knightsbridge, London SW1X 0LN, Regno Unito
Bedford House, Chiswick Mall, Chiswick, London W4 2PJ, UK
St Paul Covent Garden, Bedford St, London WC2E 9ED, Regno Unito
Sir Michael Scudamore Redgrave CBE (20 March 1908 – 21 March 1985) was an English stage and film actor, director, manager and author.
Redgrave was married to the actress Rachel Kempson for 50 years from 1935 until his death. Their children Vanessa (b. 1937), Corin (1939–2010) and Lynn Redgrave (1943–2010), and their grandchildren: Natasha Richardson (1963–2009), Joely Richardson (b. 1965) and Jemma Redgrave (b. 1965) are also involved in theatre or film as actors. Their grandson Carlo Gabriel Nero is a screenwriter and film director; only Luke Redgrave has taken a path outside the theatre.
His daughter Lynn wrote a one-woman play for herself called Shakespeare for My Father. She was nominated for Broadway's Tony Award for this role. She traced her love for Shakespeare as a way of following and finding her often absent father.[13]
Redgrave owned White Roding Windmill from 1937 to 1946.[14] He and his family lived in "Bedford House" on Chiswick Mall from 1945 to 1954.[15] His entry for Who's Who in the Theatre (1981) gives his address as Wilks Water, Odiham, Hampshire.
Corin helped his father in the writing of his last autobiography. During one of Corin's visits to his father, the latter said, "There is something I ought to tell you". Then, after a very long pause, "I am, to say the least of it, bisexual". Corin encouraged him to acknowledge his bisexuality in the book. Michael agreed to do so, but in the end he chose to remain silent about it.[5]:p.274 Alan Strachan's 2004 biography of Redgrave discusses his affairs with both men and women.[16] Although Redgrave had some long-term relationships with men, he also was prone to cruising Victoria or Knightsbridge for what he called "a necessary degradation", a habit of quick pick-ups that left him with a lasting sense of self-disgust.[17]

Clifton College, UK
The 1996 BBC documentary film Michael Redgrave: My Father, narrated by Corin Redgrave, and based on his book of the same name, discusses the older actor's bisexuality in some depth.[18] Rachel Kempson recounted that, when she proposed to him, Redgrave said that there were "difficulties to do with his nature, and that he felt he ought not to marry". She said that she understood, it didn't matter and that she loved him.[19] To this, Redgrave replied, "Very well. If you're sure, we will".[20]
During the filming of Fritz Lang's Secret Beyond the Door (1948), Redgrave met Bob Michell. They became lovers. Michell set up house close to the Redgraves, and he became a surrogate "uncle" to Redgrave's children (then aged 11, 9 and 5), who adored him. Michell later had children of his own, including a son he named Michael.[5]:p.193 Fred Sadoff was an actor/director who became Redgrave's assistant and lover; they shared lodgings in New York and London.[5]:p.178–183
A card was found among Redgrave's effects after his death. The card was signed "Tommy, Liverpool, January 1940", and on it were the words (quoted from W.H. Auden): "The word is love. Surely one fearless kiss would cure the million fevers".[21]
In 1976, after suffering symptoms for many years, Redgrave was diagnosed with rapidly advancing Parkinson's disease. He began a regimen of therapies and medications that caused disorientation and other side effects. Costs for his healthcare expenses and his diminished earning power caused the family to apply for public assistance from the King George's Pension Fund. In an interview on his seventieth birthday, he said: "For a long time, nobody understood the Parkinson's condition, and directors thought I was just forgetful or drunk--and even now the work isn't easy. The difficulty is not just remembering lines but getting from place to place."[5]:p.258

St. Paul's Church, London
Redgrave died in a nursing home in Denham, Buckinghamshire on 21 March 1985, from Parkinson's disease, one day after his 77th birthday and his ashes were scattered in the garden of St Paul's, Covent Garden (The Actors' Church), London.[22]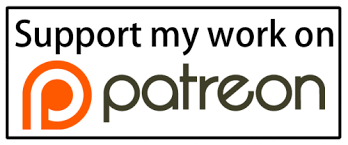 ---
Michael Redgrave: My Father, 1996 BBC documentary film narrated by his son Corin Redgrave, based on his book of the same name; produced and directed by Roger Michell
The Great Stage Stars, Sheridan Morley
Redgrave provided his friend the actor and writer Godfrey Winn (also in the Navy at the time), with a memorable signal his ship made. The aircraft carrier HMS Illustrious was in collision with another carrier, HMS Formidable in poor weather visibility in the Atlantic, after the collision Illustrious signalled: "If you touch me in that place again, I shall scream". Winn, Godfrey (1944). Home from Sea. London: Hutchinson & Co. p. 115.
The Great Stage Stars, Sheridan Morley, and Who's Who in the Theatre 1981
Spoto, Donald (2012). The Redgraves: A Family Epic. New York: Random House. ISBN 978-0307720146.
Michael Billington State of the Nation: British Theatre Since 1945, London: Faber, 2007, p.142 ISBN 978-0-571-21034-3
The National: 1963–1997 by Simon Callow, Nick Hern Books (1997) ISBN 1-85459-323-4
"Michael Redgrave". Performances. Glyndebourne. Archived from the original on 6 November 2013. Retrieved

6 November

2013.
An Unnatural Pursuit and Other Pieces by Simon Gray, Faber (1985)
Bowker's Complete Video Directory, Volume 4. New York: R.R. Bowker. 1998. p. 1972. ISBN 978-0835240147.
Geoffrey Wansell, Terence Rattigan, p. 213
Halliwell's Television Companion Third Edition, Grafton Books (1986)
Vellela, Tony (28 May 1993). "From our files: An interview with Lynn Redgrave". The Christian Science Monitor:. Retrieved

6 November

2013.
Farries, Kenneth (1985). Essex Windmills, Millers and Millwrights – Volume Four – A Review by Parishes, F-R. Edinburgh: Charles Skilton. pp. 121–123. ISBN 0-284-98647-X.
Roe, William P., Glimpses of Chiswick's Development, 1999, ISBN 0-9516512-2-6, page 94
Barber, Lynn (28 Apr 2004). "His necessary degradations". The Telegraph. Retrieved

6 November

2013.
"Corin Redgrave, Actor and Activist, Dies at 70". The New York Times. 6 April 2010. Retrieved

3 January

2013.
"Rachel Kempson, 92, Matriarch of Acting Family". The New York Times. 26 May 2003. Retrieved

3 January

2013.
"Sir Michael Redgrave (1908–1985)". OutStories Bristol. Retrieved

6 November

2013.
Wilson, Scott. Resting Places: The Burial Sites of More Than 14,000 Famous Persons, 3d ed.: 2 (Kindle Location 38997). McFarland & Company, Inc., Publishers. Kindle Edition.
"9 Stage Veterans Enter Theater Hall of Fame". New York Times. April 22, 1986.
"FILM WORLD". The West Australian. Perth: National Library of Australia. 28 February 1947. p. 20 Edition: SECOND EDITION. Retrieved

27 April

2012.
"Vivien Leigh Actress of the Year". Townsville Daily Bulletin. Qld.: National Library of Australia. 29 December 1951. p. 1. Retrieved

27 April

2012.
Kirby, Walter (December 28, 1952). "Better Radio Programs for the Week". The Decatur Daily Review. p. 36. Retrieved

June 5,

2015 – via Newspapers.com.
Kirby, Walter (January 11, 1953). "Better Radio Programs for the Week". The Decatur Daily Review. p. 42. Retrieved

June 19,

2015 – via Newspapers.com.