Queer Places:
New York University, 70 Washington Square S, New York, NY 10012
45 Willow Way, Saranac Lake, NY 12983
Brookside Cemetery Watertown, Jefferson County, New York, USA
Maurice Frank Kenny (August 16, 1929 – April 16, 2016) was an American poet who identified as Mohawk descent.
Maurice Frank Kenny was born on August 16, 1929, in Watertown, New York. He identified his father as being of Mohawk and Irish ancestry,[1] from Canada and his mother, who was born in Upstate New York, as being of English and Seneca ancestry.[1] The Kenny family, which also included two older sisters, lived in Watertown and Kenny spend his school years there and his summers on his relatives' farm in nearby Cape Vincent until his parents separated when he was "eleven or twelve".[2] His mother moved to Bayonne, New Jersey and his father remained in Watertown, with young Maurice remaining predominantly in his father's custody for most of his adolescence. He briefly stayed with friends of his mother's in Syracuse, New York before running away, after which he moved to his mother's residence in Bayonne when he was sixteen. Rather than attending school there, Kenny skipped classes regularly, preferring to go into Manhattan and seek autographs from stars of film and theatre outside hotels.[2] After several months of this, Kenny was brought before a juvenile judge for truancy and had to be returned to his father's custody and to Watertown, where he completed his high school years. After graduation, Kenny spent a summer with a traveling theater troupe in Alexandria Bay, New York. Thereafter, he spent a year in New York trying to break into the theatre as an actor, but returned to Watertown after a year.[2] He spent four years studying at Butler University under such esteemed instructors as Werner Beyer and Roy Marz, graduating in 1956 with a degree in English. Kenny once again returned to Watertown briefly after graduating, taking classes with Douglas Angus at nearby St. Lawrence University in Canton, New York. He left again for Manhattan in 1957, intending to enroll at Columbia University, but instead became the manager of a branch of Marboro Books, a position that put him in contact with all manner of literary, cinematic, and theatrical figures.[2] He also began taking courses at New York University, where he met poet and critic Louise Bogan, the greatest influence on his early development as a writer. During the early 1960s, Kenny moved to Mexico, where he worked as a secretary for the novelist Willard Motley. In 1964, he moved to the United States Virgin Islands, and then in 1966 to Chicago, where he wrote obituaries for the Chicago Sun-Times, before returning to New York in 1967 and settling in Brooklyn, which was his home until 1984.[2] During the 1970s and early 1980s, Kenny was increasingly active in Native American activism, having undergone an awakening to the extent and significance of his own Mohawk identity in the wake of the Occupation of Alcatraz in 1969. He was prevented from being at Wounded Knee in 1973 because of health issues, but wrote a poem entitled "I Am the Sun" that adapted a traditional Lakota chant into a statement of solidarity with the protesters and activists.[2] Having not published extensively since the early 1960s, Kenny embarked on the most productive period of his life in the late 1970s, producing more than twenty books of poetry, fiction, and non-fiction over the next two decades, as well as co-editing the journal Contact/II with Josh Gosciak and running the independent Strawberry Press, which published predominantly Native authors. After 1984, Kenny divided his time primarily between the upstate New York towns of Saranac Lake, and Potsdam. He taught at North Country Community College, Paul Smith's College, and SUNY Potsdam and retired from his teaching duties at the latter in 2011. He lived the final years of his life in Saranac Lake, where he died on April 16, 2016.[1] At the time of his death, he was working on six separate book manuscripts, including an autobiography and several collections of poetry on topics ranging from Frida Kahlo to the Dutch settlement of the Hudson Valley during the 1600s.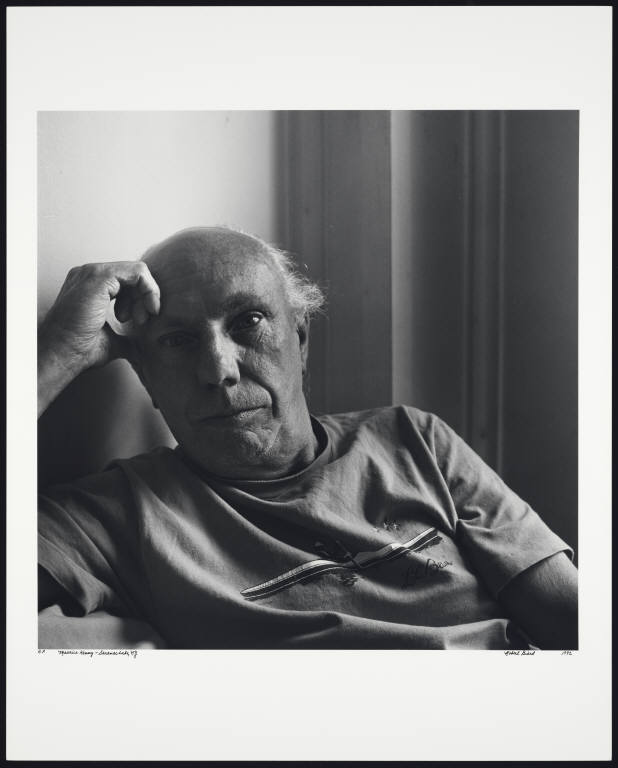 by Robert Giard
---
My published books:

---