Partner Peter Fisher
Marc Rubin (April 2, 1932 - February 28, 2007) was a founding member of the Gay Teachers Association
Rubin was born Aril 2, 1932. He was a founder of the Institute for the Protection of Lesbian and Gay Youth, later known as the Hettrick-Martin Institute. He was Active in the Lavender Hill Mob and ACT UP. Marc Rubin was an educator and longtime political activist, involved in gay causes since 1969. For many years before, he was active in the Reform Democratic Party through the Bolivar Douglas Club. He was involved in the Freedom Summer in Mississippi, teaching at the Freedom School in Shaw, Mississippi. After Stonewall, he joined the Gay Liberation Front. Soon after, he left that organization for the newly formed Gay Activists Alliance.
He met his partner, Peter Fisher at GAA. He was joint author with Pete Fisher of the book "Special Teachers/Special Boys" ©1979, St. Martin's Press, Inc., NY, NY. He wrote poetry from 1954 to 1969 and 1970-1974 with at least one poem published.
Rubin and Fisher papers are hosted at The Lesbian, Gay, Bisexual and Transgender Community Center in New York City.
He died February 28, 2007 at the age of 74.[1]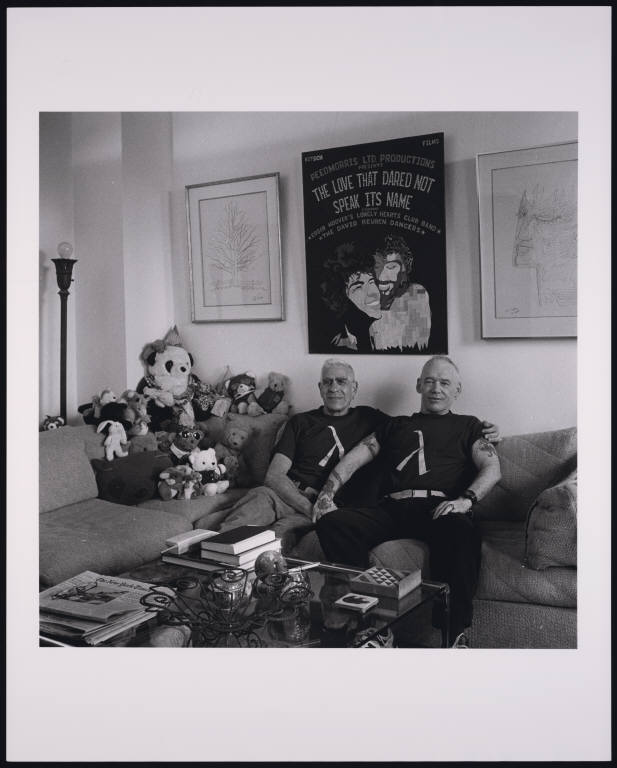 Photo by Robert Giard, Rights Notice: Copyright Jonathan G. Silin (jsilin@optonline.net)
---
My published books:

---
^https://gaycenter.org/community/archive/collection/031