Queer Places:
Bar Harbor, Maine, Stati Uniti
Graceland Cemetery, 4001 N Clark St, Chicago, IL 60613, Stati Uniti
Louise DeKoven Bowen ([1] February 26, 1859 – November 9, 1953) was an American philanthropist, civic leader, social reformer, and suffragist.
Born in Chicago, Illinois, her parents were Helen Hadduck and John deKoven, a banker. In 1875, she graduated from Dearborn Seminary.[2]
A lifelong member of St. James Episcopal Church,[3] she was frustrated with the limitations for women within the church.[4] Assisting Jane Addams, Bowen became an officer and trustee of the Hull House. She served as president of the Juvenile Court Committee of Chicago, and after its reorganization into the Juvenile Protective Association, she became its first president.[5] Bowen was also president of the Chicago Woman's Club, and was a notable member of the City Club of Chicago. In 1912, she endowed the summer camp for Hull House's poor children, the Bowen Country Club in Waukegan, Illinois (now known as Bowen Park.[6][7][8] She was honored as a citizen-fellow of the Chicago Institute of Medicine.[9][10] She served as vice president of the United Charities, and was a leader in the women's suffrage movement, serving as auditor of the National American Woman Suffrage Association.[2] "During World War I, she was the only woman appointed to the Illinois Council of Defense."[4] By appointment of President Warren G. Harding, she was the official representative of the US at the Pan-American Conference of Women (1922).[9]
She married the banker, Joseph Tilton Bowen, and their children included Helen Hadduck Bowen (1890–1972), wife of William M. Blair, as well as John, Joseph, and Louise. Bowen died of a stroke in 1953 in Chicago. Her papers are part of the Richard J. Daley Library Special Collections and University Archives at the University of Illinois at Chicago.[5]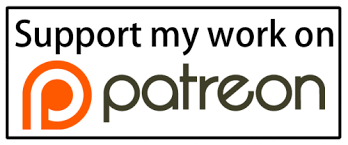 ---
Appier, Janis (January 1998). Policing Women: The Sexual Politics of Law Enforcement and the LAPD. Temple University Press. p. 178. ISBN 978-1-56639-560-1.
Sawyers, June Skinner (31 March 2012). Chicago Portraits: New Edition. Northwestern University Press. p. 40. ISBN 978-0-8101-2649-7.
Prelinger, Catherine M. (1996-03-14). Episcopal Women. Oxford University Press. pp. 21–. ISBN 978-0-19-534452-3.
Lindley, Susan Hill; Stebner, Eleanor J. (2008). The Westminster Handbook to Women in American Religious History. Westminster John Knox Press. p. 22. ISBN 978-0-664-22454-7.
"Louise deKoven Bowen papers". University of Illinois at Chicago. Retrieved

21 March

2015.
"Bowen Country Club". collection description. University of Illinois at Chicago. Retrieved

January 6,

2010.
"How the Bowen Country Club Came To Be". Bowen Country Club official web site. Retrieved

January 6,

2011.
"Louis deKoven Bowen". Bowen Country Club official web site. University of Illinois at Chicago. Retrieved

January 6,

2010.
Social Progress (Public domain ed.). Howard-Severance Company. 1922. p. 185.
Sicherman, Barbara; Green, Carol Hurd (1980). Notable American Women: The Modern Period : a Biographical Dictionary. Harvard University Press. p. 99. ISBN 978-0-674-62733-8.