Queer Places:
Ann Halsted House, 440 W Belden Ave, Chicago, IL 60614
Auditorium Building, 430 S Michigan Ave, Chicago, IL 60605
Bayard–Condict Building, 65 Bleecker St, New York, NY 10012
Bellefontaine Cemetery, 4947 W Florissant Ave, St. Louis, MO 63115
Carson, Pirie & Scott Department Store, 9 E Madison St, Chicago, IL 60602
Charnley-Norwood House, 509 E Beach Dr, Ocean Springs, MS 39564
Charnley-Persky House Museum, 1365 N Astor St, Chicago, IL 60610
École nationale supérieure des Beaux-Arts, 14 Rue Bonaparte, 75006 Paris, France
Farmers and Merchants Union Bank, 159 W James St, Columbus, WI 53925
Ferdinand Kaufmann Building, 2310 N Lincoln Ave, Chicago, IL 60614
Gage Brothers & Company, 18 S Michigan Ave, Chicago, IL 60603
Graceland Cemetery, 4001 N Clark St, Chicago, IL 60613, USA
Guaranty Building, 140 Pearl St, Buffalo, NY 14202
Harold C. Bradley House, 106 N Prospect Ave, Madison, WI 53726
Henry Adams Building, 123 E State St, Algona, IA 50511
Holy Trinity Orthodox Cathedral, 1121 N Leavitt St, Chicago, IL 60622
Home Building Association Bank, 1 N 3rd St, Newark, OH 43055
Jewelers Building, 15-17 S Wabash Ave, Chicago, IL 60603
Joseph Deimel House, 3141 S Calumet Ave, Chicago, IL 60616
Krause Music Store, 4611 N Lincoln Ave, Chicago, IL 60625
Leon Mannheimer House, 2147 N Cleveland Ave, Chicago, IL 60614
Massachusetts Institute of Technology, 77 Massachusetts Ave, Cambridge, MA 02139
Mathilde Eliel House, 4122 S Ellis Ave, Chicago, IL 60653
Merchants' National Bank, 833 4th Ave, Grinnell, IA 50112
National Farmers' Bank, 101 N Cedar Ave, Owatonna, MN 55060
People's Federal Savings and Loan Association, 101 E Court St, Sidney, OH 45365
Peoples Savings Bank, 101 3rd Ave SE, Cedar Rapids, IA 52401
Purdue State Bank, 210 W State St, West Lafayette, IN 47906
Row Houses for Ann Halsted, 1826 N Lincoln Park W, Chicago, IL 60614
Schlesinger & Meyer Store, 18 S Wabash Ave, Chicago, IL 60603
St. Paul's United Methodist Church, 1340 3rd Ave SE, Cedar Rapids, IA 52403
Standard Elevator Company, 1515 W 15th St, Chicago, IL 60608
Union Trust Building, 705 Olive St, St. Louis, MO 63101
Van Allen Building, 200 5th Ave S, Clinton, IA 52732
Virginia Hall, Tusculum College, 60 Old Shiloh Rd, Greeneville, TN 37745
Wainwright Building, 709 Chestnut St, St. Louis, MO 63101
Louis Henry Sullivan (September 3, 1856 – April 14, 1924)[1] was an American architect, and has been called the "father of skyscrapers"[2] and "father of modernism".[3] He is considered by many as the creator of the modern skyscraper, was an influential architect and critic of the Chicago School, was a mentor to Frank Lloyd Wright, and an inspiration to the Chicago group of architects who have come to be known as the Prairie School. Along with Wright and Henry Hobson Richardson, Sullivan is one of "the recognized trinity of American architecture".[4] "Form follows function" is attributed to him although he credited the origin of the concept to an ancient Roman architect. In 1944, he was the second architect to posthumously receive the AIA Gold Medal.[5]
The LGBT community has largely come to embrace Chicago master architect Louis Sullivan (1856-1924) as one of its own, as typified by his inclusion in the publication Out and Proud in Chicago: An Overview of the City's Gay Community (2008). While some people may balk at this embrace, the issue of inquiry into the lives of historic LGBT personages was cogently addressed by author Paula Martinac in her pioneering The Queerest Places: A Guide to Gay and Lesbian Historic Sites (1997): "Because lesbians and gay men have had to hide for such a long time…many of the rules of evidence simply don't apply…In claiming people as gay, I was more interested in looking for how people lived their lives–their friends and community, their work, their relationships. And yes, I sometimes relied on rumor and gossip, which has been called the 'oral history' of queer people."
""…there is a good deal of evidence–some personal, some architectural–to suggest Louis Sullivan may have been homosexual." " Robert C. Twombly, Louis Sullivan: His Life and Work (1986)
In Louis Sullivan: His Life and Work, biographer Robert C. Twombly refers to Sullivan's exceptionally private and guarded personality, his preference for the company of men and the study of the male anatomy, his mentorships with such older men as architect John Edelmann, his intense involvement with the athletic Lotos Club in Chicago, his brief marriage at the age of 43 as his career was declining, and his complex architectural theories incorporating the "masculine" and "feminine" in his buildings' form and ornament.
Sullivan was a longtime admirer of Walt Whitman. Soon after discovering Leaves of Grass in 1887, he wrote to the poet: "You then and there entered my soul, have not departed, and never will depart. Be assured that there is at least one (and I hope there are many others) who understands you as you wish to be understood; one, moreover, who has weighed you in the balance of his intuition and finds you the greatest of poets."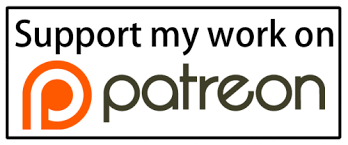 ---
https://www.nyclgbtsites.org/site/louis-sullivan-the-bayard-condict-building/