Queer Places:
Lizzie Borden Bed and Breakfast Museum, 230 2nd St, Fall River, MA 02721
306 French St, Fall River, MA 02720
Oak Grove Cemetery, 765 Prospect St, Fall River, MA 02720
Lizzie Andrew Borden[1] (July 19, 1860 – June 1, 1927) was an American woman who is best known for being the main suspect in the 1892 axe murders of her father and stepmother in Fall River, Massachusetts. Borden was tried and acquitted of the murders.
The case was a cause célèbre throughout the United States. Following her release from prison, where she was held during the trial, Lizzie chose to remain a resident of Fall River despite facing ostracism from the other residents. The Commonwealth of Massachusetts elected not to charge anyone else with the murder of Andrew and Abby Borden, and speculation about the crimes still continues more than 100 years later.
After the trial, the Borden sisters moved into a large, modern house in The Hill neighborhood in Fall River. Around this time, Lizzie began using the name Lizbeth A. Borden.[23][51] At their new house, which Lizbeth dubbed "Maplecroft", they had a staff that included live-in maids, a housekeeper, and a coachman. Because Abby was ruled to have died before Andrew, her estate went first to Andrew and then, at his death, passed to his daughters as part of his estate; a considerable settlement, however, was paid to settle claims by Abby's family.[23][51]
Despite the acquittal, Lizbeth was ostracized by Fall River society.[47] Her name was again brought into the public eye when she was accused of shoplifting in 1897 in Providence, Rhode Island.[52] In 1905, shortly after an argument over a party that Lizbeth had given for actress Nance O'Neil,[53] Emma moved out of the house. She never saw her sister again.
Lizbeth was ill in her last year following the removal of her gallbladder; she died of pneumonia on June 1, 1927, in Fall River. Funeral details were not published and few attended.[54] Nine days later, Emma died from chronic nephritis at the age of 76 in a nursing home in Newmarket, New Hampshire[52][55] having moved to this location in 1923 both for health reasons and to avoid renewed publicity following the publication of another book about the murders. The sisters, neither of whom had ever married, were buried side by side in the family plot in Oak Grove Cemetery.[52]
Lizbeth left $30,000 (equivalent to $567,000 in 2017) to the Fall River Animal Rescue League[56][57] and $500 ($9,000 today) in trust for perpetual care of her father's grave; her closest friend and a cousin each received $6,000 ($113,000 today) — substantial sums at the time of the estate's distribution in 1927.[6][58]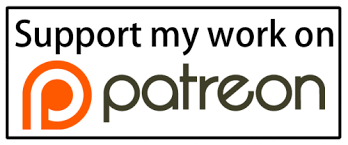 ---
https://en.wikipedia.org/queerplaces/images/Lizzie_Borden