Wife Elaine Mulligan
Lee Lynch (born September 9, 1945) is an American author on lesbian themes.
Born in Manhattan, Lynch started writing lesbian fiction and non-fiction in the 1960s when she was a frequent contributor to The Ladder, the only lesbian publication at the time.[1] Since then she has published novels and essays, her stories have appeared in a number of anthologies, and she has written reviews and feature articles for The Lambda Book Report and many other publications. Lynch's syndicated column, "The Amazon Trail," has been running in papers across the country since 1986.
Many younger lesbian writers such as Karin Kallmaker [2] and Rachel Spangler [3] have cited her influence, especially regarding the importance of authenticity in lesbian literature. Her adept way of characterizing butch and femme characters in her writing set the standard for many novelists writing since the 1970s.
In 2009, Lynch moved from the Oregon Coast to Florida where she earned a living as a researcher. She has since retired and returned to Oregon in 2013, enabling her to work full-time on writing pursuits.
She lives with her wife Elaine Mulligan Lynch in the Pacific Northwest.[4]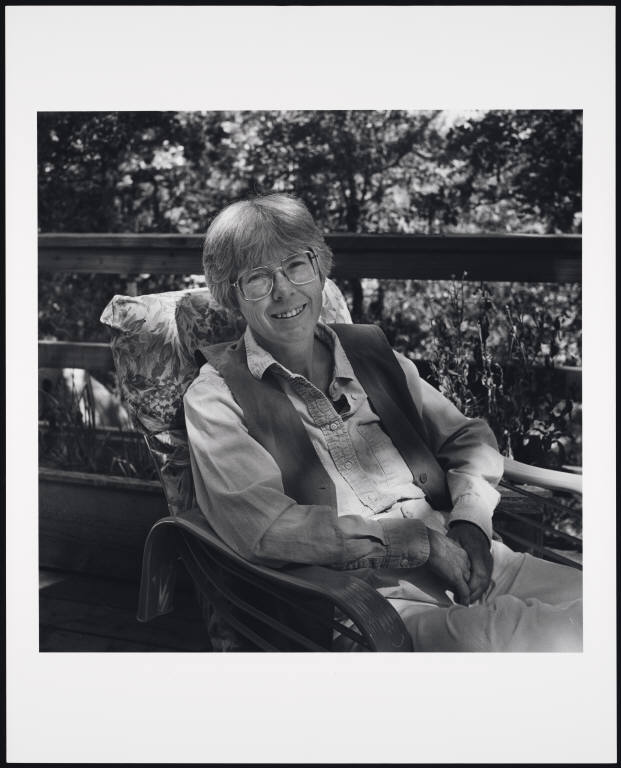 Featured in Particular Voices: Portraits of Gay and Lesbian Writers by Robert Giard [Rights Notice: Copyright Jonathan G. Silin (jsilin@optonline.net)]
---
My published books:

---
https://en.wikipedia.org/wiki/Lee_Lynch_(author)