Wife Dodie Bellamy
Queer Places:
Kiki Gallery, 483 14th St, San Francisco, CA 94103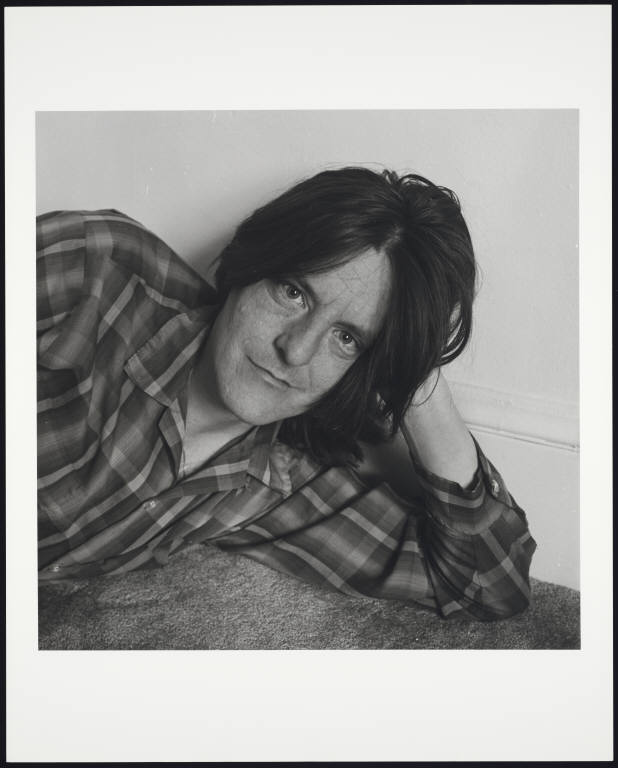 Kevin Killian (December 24, 1952 – June 15, 2019) )[1] is an American poet, author, editor, and playwright of primarily LGBT literature.[2][3] My Vocabulary Did This to Me: The Collected Poetry of Jack Spicer, which he co-edited with Peter Gizzi, won the American Book Award for poetry in 2009.[4] His novel, Impossible Princess, won the 2010 Lambda Literary Award as the best gay erotic fiction work of 2009.[5]
Killian is also co-founder of the Poets Theater, an influential poetry, stage, and performance group based in San Francisco.[6]
Kevin Killian was raised Roman Catholic and attended a Roman Catholic parochial school run by Franciscan friars.[7][8] He discussed these experiences in an essay in the edited work Wrestling With the Angel, which describes the experiences of 21 gay men with religion.[9] He was also the New York City spelling bee champion.[10]
Kevin attended graduate school at the State University of New York at Stony Brook (SUNY-Stony Brook) in the 1970s, and moved to San Francisco in 1980.[7][11] Although he is gay and Dodie Bellamy is a lesbian, the couple married and have an active heterosexual sex life.[1] Killian admired the work of JT LeRoy (later to be revealed as the pen name and persona of author Laura Albert), and held public readings of LeRoy's work in 2000.[12]
As a beginning novelist, Killian tied for first place in the "Hamming Up Hammett" Dashiell Hammett bad writing contest in San Francisco in 1988.[13] Author Dodie Bellamy featured him as a partially fictional character in her vampire novel, The Letters of Mina Harker.[14] His poetry has appeared in the anthology The Best American Poetry 1988, the magazine Discontents, and the anthology Good Times: Bad Trips.[15] Killian once based an entire volume of poetry on the work of horror film director Dario Argento[16] (motivated to do so as a response to the AIDS epidemic).[7] Killian also helped author Alvin Orloff polish chapters of his novel Gutterboys.[17] Noted author Edmund White, writing in The New York Times, described his work as "a kind of mandarin American casualness that is peculiar to ... West Coast writers ... a school of refined but deceptively offhand stylists."[18] The Village Voice called My Vocabulary Did This to Me: The Collected Poetry of Jack Spicer, which he co-edited with Peter Gizzi, "impeccably edited".[3] The work was also highly praised by The New York Times.[19]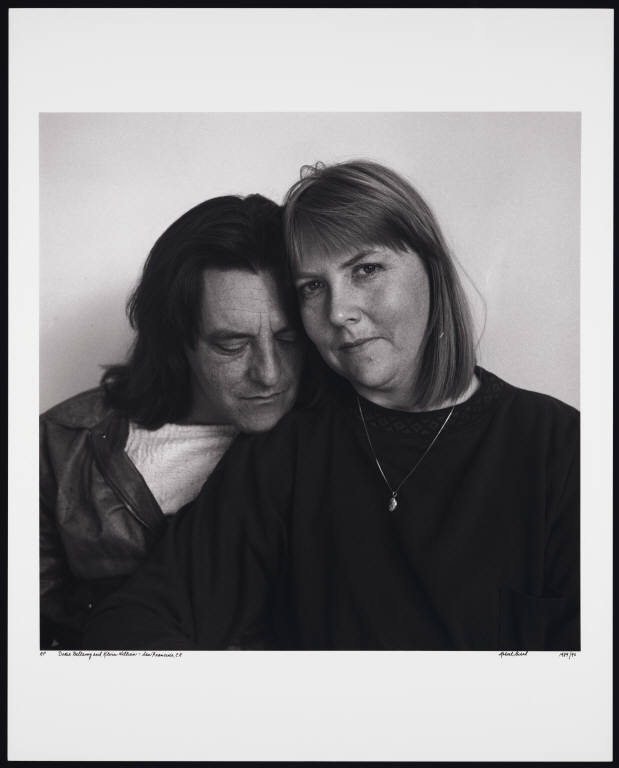 Featured in Particular Voices: Portraits of Gay and Lesbian Writers by Robert Giard [Rights Notice: Copyright Jonathan G. Silin (jsilin@optonline.net)]
Killian's 2009 collection of short gay erotic fiction, Impossible Princess, won the Lambda Literary Foundation Award for best gay men's erotica.[5] It was his third collection of short fiction.[20]
Killian is founder and former director of Small Press Traffic.[21] He now edits the poetry 'zine Mirage.[22]
Killian also has some acting experience. His interest in theatre emerged in the early 1980s when he saw experimental plays by Carla Harryman.[23] Harryman and Tom Mandel subsequently cast him in their play, Fist of the Colossus.[7] He co-founded the Poets Theater in San Francisco,[6] and has acted in as well as written pieces for staging by the group.[23] As of 2001, he had written 31 plays.[7] He co-authored the performance art piece The Red and the Green in 2005 with cinemtographer Karla Milosevich.[24] In 2009, Killian and David Brazil co-edited a collection of Poets Theater pieces, The Kenning Anthology of Poets Theatre: 1945-1985.[6]
KKillian is also active in bringing attention to important LGBTQ artists and writers of the 1960s, 1970s, and 1980s. He has held poetry readings of a wide number of influential poets and writers, and participated in a number of panels, art installations, retrospectives, and memorials. For example, in 2008 he was a featured speaker at a University of Maine "Poetry of the 1970s" conference.[25] He and artist Colter Jacobsen also helped organize a major tribute to the Kiki Gallery ("Kiki: The Proof Is in the Pudding"), a highly influential art gallery in San Francisco in the 1980s which featured the work of LGBTQ artists.[26]
---
My published books:

---
https://en.wikipedia.org/wiki/Kevin_Killian