Queer Places:
Rosedale and Rosehill Cemetery Linden, Union County, New Jersey, USA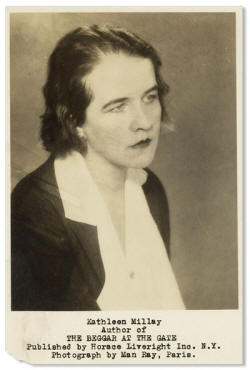 Kathleen Kalloch Millay (May 19, 1896, Union, Knox, ME - September 21, 1943, New York, NY) was a novelist and writer of verse and fairy tales. She was a friend of Emma Goldman, whom she visited in France and donated funds to support the writing of Goldman's autobiography.
She was the daughter of Henry Tolman Millay and Cora Lounella Buzzell. She was the sister of Edna St. Vincent Millay and Norma Lounella Ellis. She married Howard Irving Young.
Her career was limited by alcoholism and depression.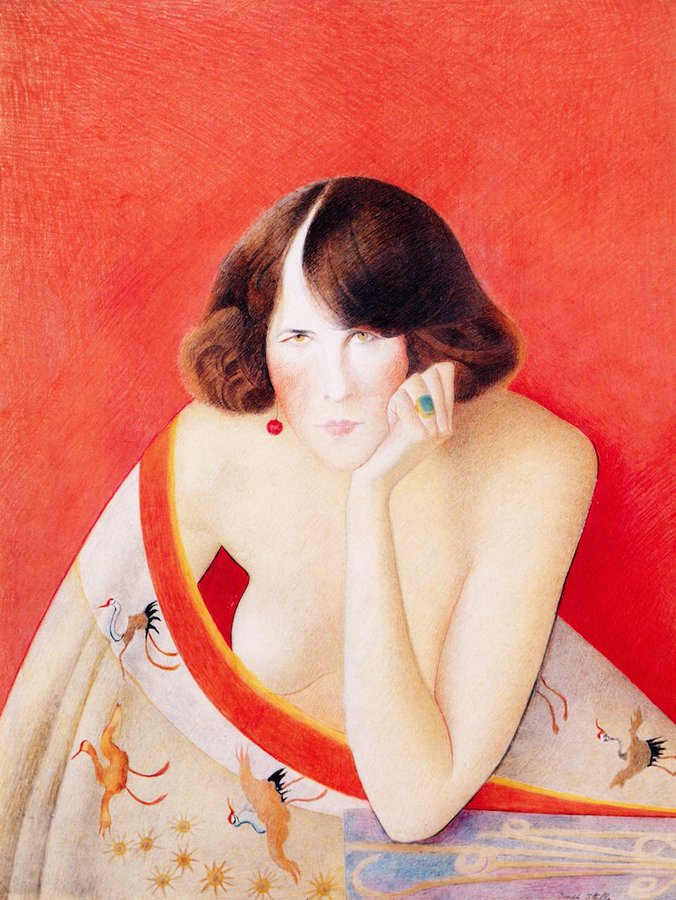 by Joseph Stella, 1923-1924
---
My published books:


---
https://www.geni.com/people/Kathleen-Millay/6000000021908908800
The Dinner at Gonfarone's: Salomón de la Selva and His Pan-American Project in Nueva York, 1915-1919 Peter Hulme Oxford University Press, 2019