Queer Places:
University of California, 110 Sproul Hall, Room 5800, Berkeley, CA 94720
Pacific Crest Cemetery Redondo Beach, Los Angeles County, California, USA
Hubert Julian "Jay" Stowitts (June 26, 1892 - February 8, 1953) was an American painter.[1]
Jay Stowitts was born on June 26, 1892 in Rushville, Nebraska.[2] His family moved to Los Angeles and Stowitts attended the University of California, Berkeley, from 1911-1915. At Cal he was captain of the track team.[3] He joined the dance company of Anna Pavlova and toured the world with her,[4] performing in works such as La Peri.[5]
For the 1936 Summer Olympics in Berlin, Stowitts painted a series of nudes with Olympic athletes such as Woody Strode, Briggs Hunt, William Golden, Bobby Riggs, and Frank Kurtz.[6]
The stereotype of a gay college student as sensitive æsthete and artist is a fairly common one; less familiar is the image of the gay student as successful college athlete. To have both images authentically combine in one person is even more unusual, especially when that individual attended the University of California, Berkeley in the very early years of the twentieth century. That individual was Hubert Julian ("Jay") Stowitts, dancer, artist, track letterman and student actor who attended Cal from 1911-1915.
Born in Nebraska and raised in South Dakota (where he grew up among the Lakota Sioux), Stowitts moved with his family to Los Angeles in 1911 and entered Cal that year as a freshman. At Cal he captained the track team, earned his Big "C" letter, and acted in several student plays. But the greatest influence on his college (and later) life came when he attended a ballet performance in San Francisco, was enthralled by dance, and decided to begin private dance lessons.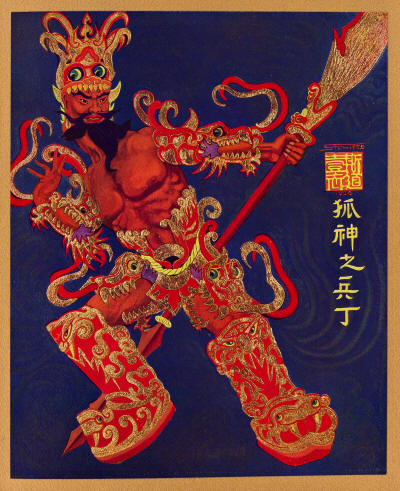 (HUBERT STOWITTS 1892-1953) The Work of Stowitts for the Fox-God: Lyric Ballet. 59 mounted color plates after paintings by Hubert Stowitts; decorations in red, brown and gilt throughout. With a poem by Templeton Crocker and music by Joseph Redding. Folio, 15 1/4x13 inches, original full buckram, stamped and lettered in terra cotta. First American Edition. Number 111 of 400 copies Signed by Stowitts. Hollywood: George Palmer Putnam Inc., 1939.
Stowitts became an accomplished dancer and performed both on the public stage and at private parties of the wealthy, where he danced (according to one biographer) "nearly nude." However, he kept his dancing a secret from his out-of-town parents for much of his college career and, according to one biography, was "taunted" by fellow students "who, like most Americans, were unused to virile, athletic men in ballet." Stowitts graduated from Cal in 1915 with a degree in Commerce.
That same summer, he was "discovered" dancing at the Greek Theatre by the famous Russian ballerina Anna Pavlova. He accepted an invitation to join her dance company, dropping plans to attend graduate school at Harvard. In New York he lived with Howard Greer. For six years he traveled as a successful dancer throughout the Americas and Europe, becoming the first American to star with a Russian ballet troupe. Eventually he left Pavlova's company to begin a solo career. He lived in Paris and performed throughout Europe, including a starring role with the Folies Bèrgere in 1924. During this era he also painted, executed commissions for choreography, and designed sets and costumes.
At the age of thirty-three Stowitts retired from dancing (although he described himself as still physically "trained down to racehorse shape"), and began a new career as a painter and occasional film actor. In the late 1920s he traveled through the Far East, living and painting in Java for a year. Apparently the people and culture were agreeable to him; one biography of Stowitts shows a photo of him years later with a bronze sculpture described as depicting his "Balinese lover." After Indonesia, he lived in South Asia for several years, where he created 155 paintings he called "Vanishing India." Returning to Europe in 1931 he exhibited his art and continued his film career.
At the 1936 Olympics in Berlin he created a "sensation" with an exhibit of fifty-five paintings of male American athletes, shown nude. The Nazis closed the exhibit down, in part because it contained depictions of Jewish and African-American athletes. For a time Stowitts was stranded without much money in Berlin, but he was able to return to California in 1937.
Although he continued to paint, he fell out of the public eye in his later years and struggled financially. College friends found him some security with a position as a caretaker at a house in the Los Angeles area, but his health deteriorated. One of his last efforts to paint, uncompleted because of illness, was a series on "The Labors of Hercules" using actor Steve Reeves as a model.
Stowitts died in 1953, leaving a legacy as an artist in three media (dance, design, and painting).
---
My published books:


---
https://en.wikipedia.org/wiki/Hubert_Julian_%22Jay%22_Stowitts
https://bancroft.berkeley.edu/collections/gaybears/stowitts/