Queer Places:
Coolbeha House, Coolbeha, Listowel, Co. Kerry, V31 PE42 Ireland
Royal Military Academy, Woolwich, London SE18 4AU, Regno Unito
17 Belgrave Square, Belgravia, London SW1X 8PG, Regno Unito
2 Carlton Gardens, St. James's, London SW1Y 5AA, Regno Unito
44 Phillimore Gardens, Kensington, London W8 7QG, Regno Unito
The Broome Park Estate, Canterbury Rd, Canterbury CT4 6QX, Regno Unito
Hollybrook Memorial, Shirley, Bransgore, Christchurch BH23 8EQ, Regno Unito
St Paul, St. Paul's Churchyard, London EC4M 8AD, Regno Unito
Westminster Abbey, 20 Deans Yd, Westminster, London SW1P 3PA, Regno Unito
Field Marshal Horatio Herbert Kitchener, 1st Earl Kitchener, KG, KP, GCB, OM, GCSI, GCMG, GCIE, PC (24 June 1850 – 5 June 1916), was a senior British Army officer and colonial administrator who won notoriety for his imperial campaigns, most especially his scorched earth policy against the Boers and his establishment of concentration camps during the Second Boer War,[1] and later played a central role in the early part of the First World War.
Kitchener was credited in 1898 for winning the Battle of Omdurman and securing control of the Sudan for which he was made Lord Kitchener of Khartoum, becoming a qualifying peer and of mid-rank as an Earl. As Chief of Staff (1900–02) in the Second Boer War he played a key role in Lord Roberts' conquest of the Boer Republics, then succeeded Roberts as commander-in-chief – by which time Boer forces had taken to guerrilla fighting and British forces imprisoned Boer civilians in concentration camps. His term as Commander-in-Chief (1902–09) of the Army in India saw him quarrel with another eminent proconsul, the Viceroy Lord Curzon, who eventually resigned. Kitchener then returned to Egypt as British Agent and Consul-General (de facto administrator).
In 1914, at the start of the First World War, Kitchener became Secretary of State for War, a Cabinet Minister. One of the few to foresee a long war, lasting for at least three years, and with the authority to act effectively on that perception, he organised the largest volunteer army that Britain had seen, and oversaw a significant expansion of materials production to fight on the Western Front. Despite having warned of the difficulty of provisioning for a long war, he was blamed for the shortage of shells in the spring of 1915 – one of the events leading to the formation of a coalition government – and stripped of his control over munitions and strategy.
On 5 June 1916, Kitchener was making his way to Russia to attend negotiations, on HMS Hampshire, when it struck a German mine 1.5 miles (2.4 km) west of the Orkney Islands, Scotland, and sank. Kitchener was among 737 who died.
Some biographers have concluded that Kitchener was a latent or active homosexual. Writers who make the case for his homosexuality include Montgomery Hyde,[147] Ronald Hyam,[148] Denis Judd[149] and Frank Richardson.[150] Philip Magnus hints at homosexuality, though Lady Winifred Renshaw said that Magnus later repudiated this belief.[151]

St. Paul's Cathedral, London

Westminster Abbey, London
The proponents of the case point to Kitchener's friend Captain Oswald Fitzgerald, his "constant and inseparable companion", whom he appointed his aide-de-camp. They remained close until they met a common death on their voyage to Russia.[147] From his time in Egypt in 1892, he gathered around him a cadre of eager young and unmarried officers nicknamed "Kitchener's band of boys". He also avoided interviews with women, took a great deal of interest in the Boy Scout movement, and decorated his rose garden with four pairs of sculptured bronze boys. According to Hyam, "there is no evidence that he ever loved a woman".[148]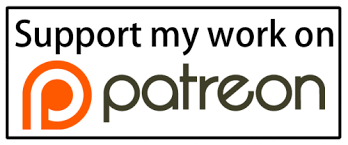 ---
https://en.wikipedia.org/queerplaces/images/Herbert_Kitchener,_1st_Earl_Kitchener