Partner Dolin Kennedy
Queer Places:
Royal Academy of Arts, Burlington House, Piccadilly, Mayfair, London W1J 0BD, Regno Unito
Slade School of Fine Art, University College London, Gower St, Bloomsbury, London WC1E 6BT, Regno Unito
Rose Cottage, Saint Buryan, Penzance, Regno Unito
Pennance Mill, Maenporth Rd, Falmouth TR11, Regno Unito
Falmouth Cemetery, 39 Ferndale Rd, Falmouth TR11 4HU, Regno Unito
Henry Scott Tuke RA RWS (12 June 1858 – 13 March 1929), was an English visual artist; primarily a painter, but also a photographer. His most notable work was in the Impressionist style, and he is probably best known for his paintings of nude boys and young men. Now and again Tuke escaped from provincial Cornwall to Venice, Marseilles, the Mediterranean. He knew Samuel Butler and Henry Festing Jones, who annually enjoyed themselves among the youth of Italy. "Do you know Tuke?" wrote Butler. "Jones and I are delighted with him and think him almost as good as Tonio." This was the good-looking son of their boatman at Arona.
He was born into a Quaker family in Lawrence Street in York. He was the second son of Daniel Hack Tuke (1827–1895) and Maria Strickney (1826–1917). In 1859 the family moved to Falmouth, where Daniel Tuke, a physician, established a practice. Tuke's sister and biographer, Maria Tuke Sainsbury (1861–1947), was born there. Tuke was encouraged to draw and paint from an early age and some of his earliest drawings—from when he was four or five years old—were published in 1895. In 1870, Tuke joined his brother William at Irwin Sharps's Quaker school in Weston-super-Mare, and remained there until he was sixteen.
In 1875, Tuke enrolled in the Slade School of Art under Alphonse Legros and Sir Edward Poynter. Initially his father paid for his tuition but in 1877 Tuke won a scholarship, which allowed him to continue his training at the Slade and in Italy in 1880. From 1881 to 1883 he was in Paris where he met Jules Bastien-Lepage, who encouraged him to paint en plein air. While studying in France, Tuke decided to move to Newlyn Cornwall where many of his Slade and Parisian friends had already formed the Newlyn School of painters. He received several lucrative commissions there, after exhibiting his work at the Royal Academy of Art in London.
In 1885, Tuke returned to Falmouth where many of his major works were produced. Tuke became an established artist and was elected to full membership of the Royal Academy in 1914. A visit to the museum at Falmouth will reveal that Tuke's models included especially Jack Rolling or Rowling, of whom he took numerous photographs; William J. Martin, born 1870, a messenger boy with the Post Office, who appears in The Messenger, The Swimmer's Pool, The Lamp Cleaners and A Woodland Bathe (he and Tuke were both stamp collectors). Colin Goodwyn appears in The Coming of Day. Dolin Kennedy (1893-1962) appears in June Morning, The Morning Catch, and others. He was Tuke's constant companion, whom he met through Sydney Lomer (1880-1926). Kennedy was a junior officer, and nearly a paid secretary to Tuke but really a voluntary general assistant and companion.

henry scott tuke the critics 1927

henry scott tuke (1858-1929) 'a bathing group' 1914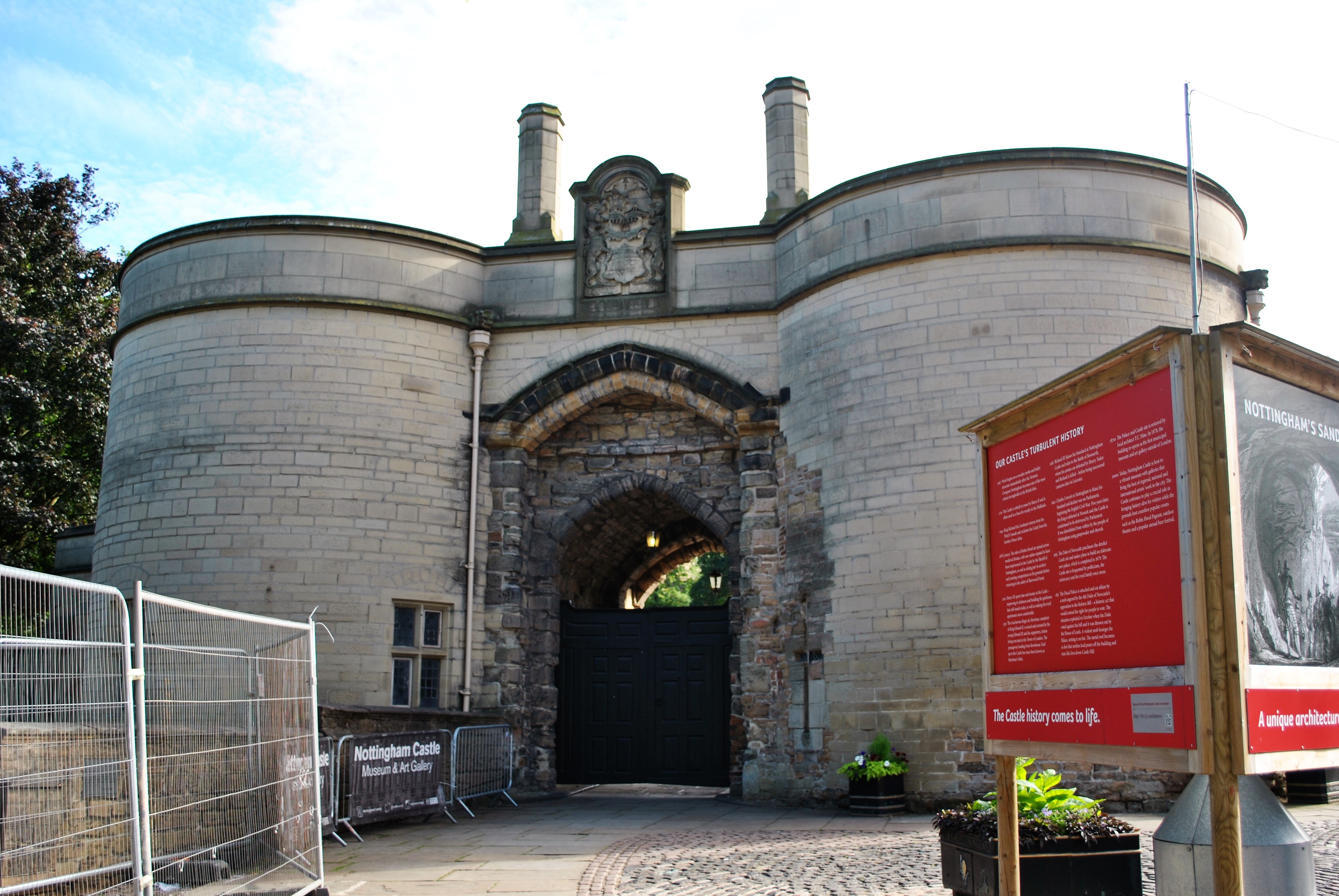 Nottingham Castle
Tuke's early models were brought down from London but he soon befriended some of the local fishermen and swimmers in Falmouth who became his close friends and models. These included Edward John "Johnny" Jackett (1878–1935), Charlie Mitchell (1885–1957), who looked after Tuke's boats, Willie Sainsbury, Tuke's eldest nephew, Leo Marshall, Georgie and Richard Fouracre (sons of his housekeeper),[10] George Williams – younger son of close neighbours, Maurice Clift – nephew of a family friend, Ainsley Marks, Jack Rolling[11] (in some sources mispelt "Rowling")[12][13] Freddy Hall, Bert White and Harry Cleave.[14] Due to Tuke's habit of interchanging heads and bodies of his models in his paintings, it is often not possible to identify each figure exactly.[15] All of Tuke's regular models were eventually called up during the First World War, and some did not return, including Maurice Clift (a model for August Blue) who was killed in France.[16]
Tuke suffered a heart attack in 1928 and died in March, 1929. Towards the end of his life Tuke knew that his work was no longer fashionable. In his will he left generous amounts of money to some of the men who, as boys, had been his models. Today he is remembered mainly for his oil paintings of young men, but in addition to his achievements as a figurative painter, he was an established maritime artist and produced as many portraits of sailing ships as he did human figures. Tuke was a prolific artist—over 1,300 works are listed and more are still being discovered.
In later life he was in poor health for many years, and died in Falmouth in 1929 and was buried in a Falmouth cemetery close to his home.[23] Tuke kept a detailed diary all his life but only two volumes survived after his death and have since been published. He also kept a detailed artist's Register which survives and has been published by the Royal Cornwall Polytechnic Society in Falmouth.
---
My published books:


---
https://en.wikipedia.org/wiki/Henry_Scott_Tuke
Homosexuals in History, A Study of Ambivalence in Society, Literature and the Arts, by A.L. Rowse, 1977
Hidden Histories, 20th Century Male Same Sex Lovers in the Visual Arts, by Michael Petry