Queer Places:
Heiligensee, An der Wildbahn 33, 13503 Berlin, Germania
Friedhof Heiligensee, 13505 Berlino, Germania
Hannah Höch (November 1, 1889 – May 31, 1978) was a German Dada artist. She is best known for her work of the Weimar period, when she was one of the originators of photomontage[1]. Photomontage, or fotomontage, is a type of collage in which the pasted items are actual photographs, or photographic reproductions pulled from the press and other widely produced media.[2]
Höch's work was intended to dismantle the fable and dichotomy that existed in the concept of the "New Woman": an energetic, professional, and androgynous woman, who is ready to take her place as man's equal. Her interest in the topic was in how the dichotomy was structured, as well as in who structures social roles.
Other key themes in Höch's works were androgyny, political discourse, and shifting gender roles. These themes all interacted to create a feminist discourse surrounding Höch's works, which encouraged the liberation and agency of women in Weimar Germany and today.
Art historian Maria Makela has characterized Höch's affair with Raoul Hausmann as "stormy", and identifies the central cause of their altercations—some of which ended in violence—in Hausmann's refusal to leave his wife.[8] Hausmann continually disparaged Höch not only for her desire to marry him, which he described as a "bourgeois" inclination,[8] but also for her opinions on art. Hausmann's hypocritical stance on women's emancipation spurred Höch to write "a caustic short story" entitled "The Painter" in 1920, the subject of which is "an artist who is thrown into an intense spiritual crisis when his wife asks him to do the dishes."[8]
Höch ended her seven-year relationship with Raoul Hausmann in 1922. In 1926, she began a relationship with the Dutch writer and linguist Mathilda ('Til') Brugman, whom Höch met through mutual friends Kurt and Helma Schwitters. By autumn of 1926, Höch moved to Hague to live with Brugman, where they lived until 1929, at which time they moved to Berlin. Höch and Brugman's relationship lasted nine years, until 1935. They did not explicitly define their relationship as lesbian (likely because they did not feel it necessary or desirable), instead choosing to refer to it as a private love relationship.[9] In 1935, Höch began a relationship with Kurt Matthies, to whom she was married from 1938 to 1944.[9]
Höch spent the years of the Third Reich in Berlin, Germany, keeping a low profile. She lived in Berlin-Heiligensee, a remote area on the outskirts of Berlin, hiding in a small garden house.
She married businessman and pianist Kurt Matthies in 1938 and divorced him in 1944. She suffered from the Nazi censorship of art, and her work was deemed "degenerate art", which made it even more difficult for her to show her works.[10] Though her work was not acclaimed after the war as it had been before the rise of the Third Reich, she continued to produce her photomontages and exhibit them internationally until her death in 1978, in Berlin. Her house and garden can be visited at the annual Day of the Memorials (Tag des offenen Denkmals).
The 128th anniversary of her birthday was commemorated on 1 November 2017 by a Google Doodle.[11]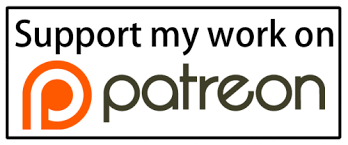 ---
https://en.wikipedia.org/queerplaces/images/Hannah_H%C3%B6ch