Partner Maurits Theodoor van Spiegel
Queer Places:
Amstel 133, 1018 ET Amsterdam, Netherlands
Garden of the Righteous Among the Nations, Internal Yad Vashem Road, Jerusalem, Israel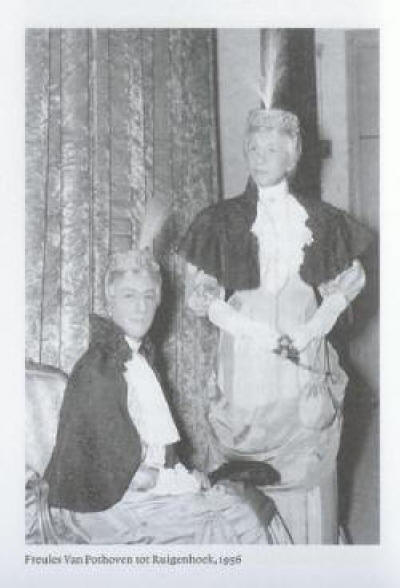 Gerard Diederich "Gé" Winter (September 11, 1909 - January 3, 1996) was a COC-member, who saved his Jewish friend Van Spiegel and his family.
Gé Winter, an Amsterdam amateur actor, and Mau van Spiegel, a dance teacher from Deventer, began a relationship in 1940. Mau was Jewish and went into hiding at his friend's house. Gé Winter saved the lives of Van Spiegel and many of his relatives as well as others. For this he received a Yad Vashem decoration from the Israeli gouvernment in 1982.
In 1949 Mau and Gé Winter appear in an information film of the COC "In this sign" in which they sew costumes, illustrating the police regulation that banned transvestia. Mau and Gé delivered cabaret and songs for the COC for 2 decades as the comic duo 'The Ladies Van Pothoven to Ruigenhoek', impersonating two aristocratic women.
---
My published books:

---