Husband Tom Daley
Queer Places:
Pasadena City College, 1570 E Colorado Blvd, Pasadena, CA 91106, Stati Uniti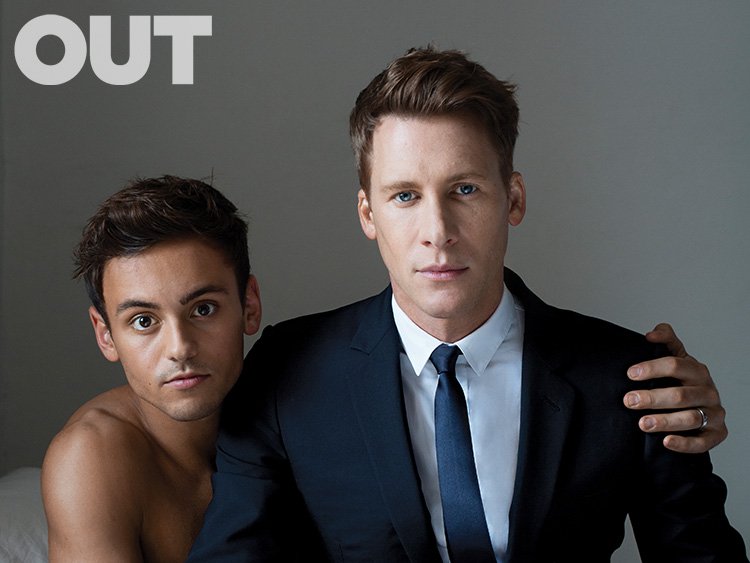 Dustin Lance Black (born June 10, 1974)[3][4] is an American screenwriter, director, film and television producer, and LGBT rights activist. He has won a Writers Guild of America Award and an Academy Award for the 2008 film Milk.
Black is a founding board member of the American Foundation for Equal Rights[5] and writer of 8, a staged reenactment of the federal trial that led to a federal court's overturn of California's Proposition 8.[6]
BBlack was the top entry on a list of openly gay influential people in The Advocate's "Forty under 40" issue of June/July 2009.[28] He was featured on the cover of the magazine. He was one of the Official Grand Marshals in the 2009 NYC LGBT Pride March, produced by Heritage of Pride joining Anne Kronenberg and Cleve Jones.[29]
Black has been in a relationship with British Olympic diver Tom Daley since 2013.[32] They live together in London.[33] In October 2015, it was announced that Black and Daley had become engaged,[34] They married on 6 May 2017 at Bovey Castle in Devon.[35] On 14 February 2018, Black and Daley announced they were expecting their first child later in 2018.[36]
In 2014, Black was one of eight potential commencement speakers invited by Pasadena City College, and he accepted. After school officials learned nude pictures of Black were stolen and leaked online five years prior, the college announced Black had not been officially invited and the unofficial invitation was "an honest error".[37] After talks between Black's and PCC's attorneys, the college board of trustees apologized and formally invited him.[38]
---
My published books:


---
https://en.wikipedia.org/wiki/Dustin_Lance_Black