Partner Dan Carmell
Queer Places:
New York University, New York, 10003, Stati Uniti
Bo Huston (1959–1993)[1] was an American writer.[2]
He was briefly a film student at New York University in the early 1980s, but withdrew from the program and worked in typesetting.[2] Moving to San Francisco in 1987, he took a typesetting job with an advertising agency and met his longterm partner Dan Carmell,[2] but left the advertising job in 1988 after being diagnosed HIV-positive and devoted the remainder of his life to writing.[2] He was a regular columnist for the San Francisco Bay Times,[2] was a cofounder of the LGBT literary conference Out/Write,[2] and published his first short story collection Horse and Other Stories in 1990.[2] He followed up with the novels Remember Me in 1991[3] and Dream Life in 1992.[4]
He died of AIDS in 1993.[2] One further collection of short stories, The Listener, was posthumously published in 1993.[5]
He was a three-time Lambda Literary Award nominee, garnering nods for Gay Debut Fiction at the 3rd Lambda Literary Awards in 1991 for Horse and Other Stories,[6] for Gay Fiction at the 5th Lambda Literary Awards in 1993 for Dream Life,[7] and for Gay Fiction at the 6th Lambda Literary Awards in 1994 for The Listener.[8] The Listener also won the Gregory Kolovakos Award for AIDS Literature.[9]
After Huston's death, Carmell and lesbian writer Dorothy Allison coparented a child together.[10]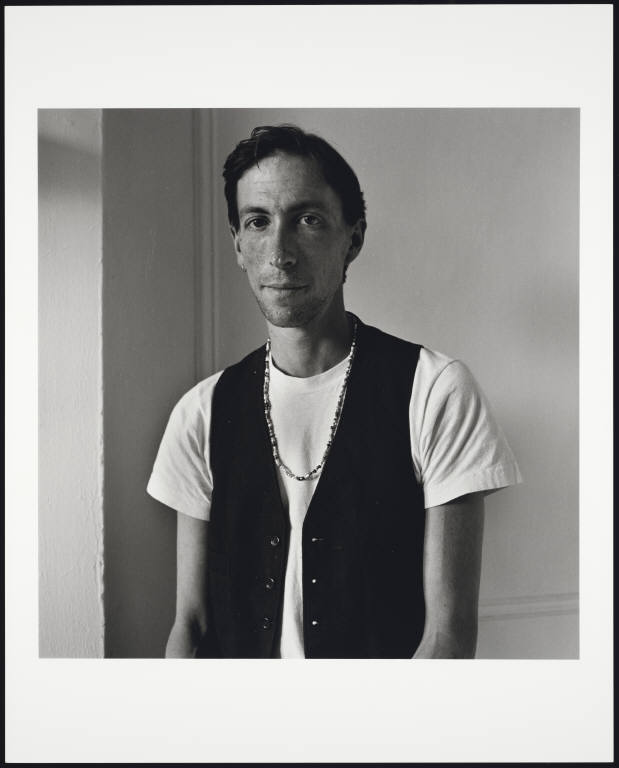 Photo by Robert Giard, Rights Notice: Copyright Jonathan G. Silin (jsilin@optonline.net

Elmer Holmes Bobst Library, 70 Washington Square S, New York, NY 10012
---
My published books:

---
https://en.wikipedia.org/wiki/Bo_Huston