Queer Places:
Craxton Studios, 14 Kidderpore Ave, London NW3 7SU, UK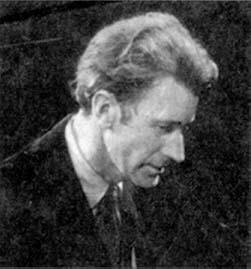 A legend in television outside broadcasting, Antony Craxton (April 23, 1918 - June 21, 1999) will probably be best remembered for his poignant coverage of the state funeral of Sir Winston Churchill in 1965. From the early 1950s he had been setting the standard, and he went on doing so until 1977 as the producer responsible for the coverage of many staged national events and sporting occasions that were seen by viewers in Britain and around the world.
Born in London, Antony Craxton made his name as a producer of outside television broadcasts. His father was a Harold Craxton who was a pianist, accompanist, and teacher. His five siblings included the distinguished oboist Janet Craxton and the painter John Craxton R.A. Antony Craxton went to St George's Choir School, Windsor. Next he was at Gordonston School where he overlapped with Philip Mountbatten, and later the Duke of Edinburgh. He then attended the Royal Academy of Music.
He joined the BBC in 1941, when he started as a junior programme engineer sepcialising in the presentation of music. After the first year he became an announcer on the Home Service and then on the Overseas Service. He spent six years in Appointments where he recruited Paul Fox who later became the managing director of BBC television.
Craxton married Anne Sybil Cropper in 1944 and they had a son and a daughter. He moved to Alexander Palace and the outside broadcast department in the BBC in 1951. By 1955 his main responsiblity was for the major royal and state occasions. He produced over 200 programmes involving the royal family. He was made a Companion of the Royal Victorian Order in 197, the same year when he took early retirement.
Craxton's marriage was dissolved in 1978 when he surprised many by coming out as gay, at the age of 60. He was tall, gentlemanly, and well-spoken. He was affectionately known as 'Crackers'. He died in Kingston upon Thames, Surrey, at the age of 81.
---
My published books:


---