Queer Places:
Pfaff's Cellar, 643 Broadway, New York, NY 10012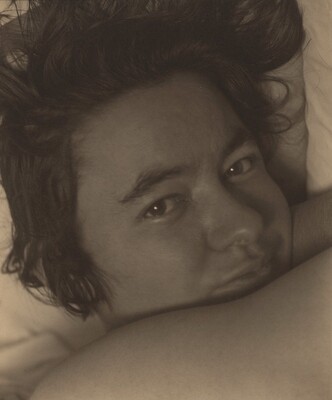 Ada Clare (pen names, Clare and Ada Clare; July 1834 – March 4, 1874) was an American actress and writer.[1] Adah Isaacs Menken was romantically linked to her friend Ada Clare. Clare had acquired the title "Queen of Bohemia", because one of her occasional escort was noted editor Henry Clapp, acknowledged as King of Bohemia. Mutual friend Walt Whitman dubbed her the "New Woman". Whitman would recall Clare's "gay, easy, sunny, free, loose but not ungood life".
Ada Agnes Jane McElhenney was born in Charleston, South Carolina in 1834. She grew up under the care of her maternal grandfather as part of an aristocratic Southern family,[1] but started her career as a writer around age 18, writing under the pseudonyms Clare and later Ada Clare.[2] She moved to New York City in 1854, took up acting, engaged in a widely publicized liaison with pianist and composer Louis Moreau Gottschalk, and bore a son out of wedlock.[1] During the height of her acting career, she frequented Pfaff's Cellar, where she became known as the "Queen of Bohemia". She also wrote for the Saturday Press, an iconoclastic weekly magazine of the arts.[1] Her only novel, entitled Only a Woman's Heart, was poorly received by reviewers, who criticized the author for her lack of skill with plot and dialogue.[3] Clare was devastated, and returned to acting in a provincial stock company.[1] On September 9, 1868, Clare married actor Frank Noyes in Houston, Texas.[4] Clare suffered a dog bite in her theatrical agent's office and died from rabies in 1874.[1]
---
My published books:


---