Queer Places:
1 Avondale Rd, Palmers Green, London N13 4DX, UK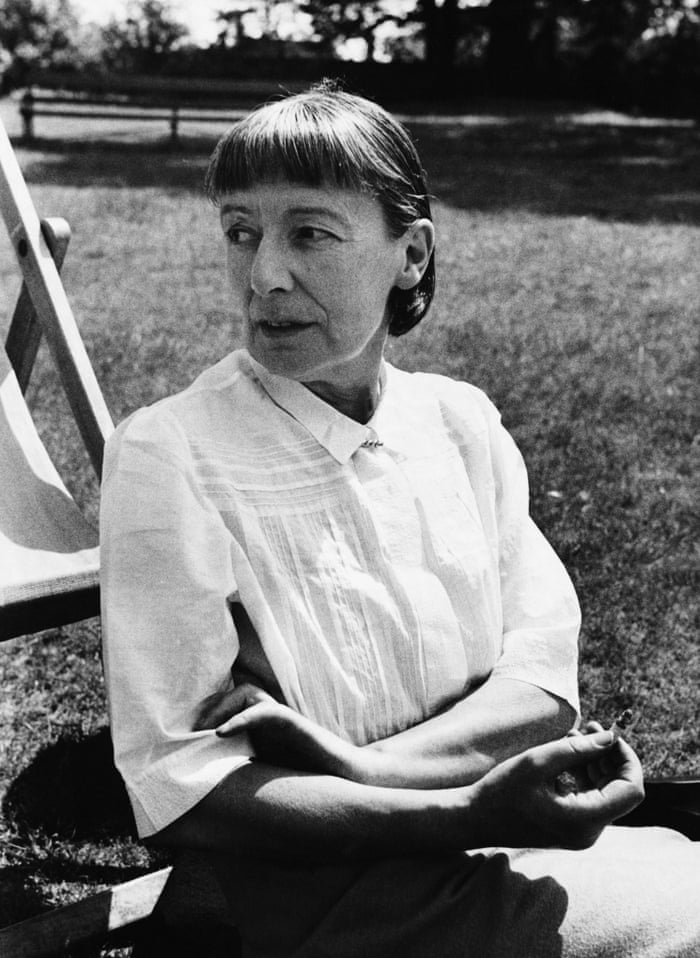 Florence Margaret Smith, known as Stevie Smith (20 September 1902 – 7 March 1971), was an English poet and novelist. She was awarded the Cholmondeley Award for Poets and won the Queen's Gold Medal for poetry. A play Stevie by Hugh Whitemore, based on her life, was adapted into a film starring Glenda Jackson. It has been suggested that Stevie had a lesbian affair not long after the war. Veronica Wedgwood was Stevie Smith's editor at Cape publishers and became her friend.
Stevie Smith, born Florence Margaret Smith in Kingston upon Hull, was the second daughter of Ethel and Charles Smith.[1] She was called "Peggy" within her family, but acquired the name "Stevie" as a young woman when she was riding in the park with a friend who said that she reminded him of the jockey Steve Donoghue. Her father was a shipping agent, a business that he had inherited from his father. As the company and his marriage began to fall apart, he ran away to sea and Smith saw very little of him after that.[2] He appeared occasionally on 24-hour shore leave and sent very brief postcards ("Off to Valparaiso, Love Daddy"). When Stevie Smith was three years old, she moved with her mother and sister to Palmers Green in North London where she would live until her death in 1971.[1] She resented the fact that her father had abandoned his family. Later, when her mother became ill, her aunt Madge Spear (whom Smith called "The Lion Aunt") came to live with them, raised Smith and her elder sister Molly and became the most important person in Smith's life. Spear was a feminist who claimed to have "no patience" with men and, as Smith wrote, "she also had 'no patience' with Hitler". Smith and Molly, raised in a family of women, became attached to their own independence, in contrast to what Smith described as the typical Victorian family atmosphere of "father knows best". When Smith was five, she developed tuberculous peritonitis and was sent to a sanatorium near Broadstairs, Kent, where she remained for three years.[3] She related that her preoccupation with death began when she was seven, at a time when she was very distressed at being sent away from her mother.[2] Death and fear fascinated her and provide the subjects of many of her poems.[4] Her mother died when Smith was 16.[4] When suffering from the depression to which she was subject all her life, Smith was so consoled by the thought of death as a release that, as she put it, she did not have to commit suicide. She wrote in several poems that death was "the only god who must come when he is called". Smith suffered throughout her life from an acute nervousness, described as a mix of shyness and intense sensitivity. Smith was educated at Palmers Green High School and North London Collegiate School for Girls.[2] She spent the remainder of her life with her aunt, and worked as private secretary to Sir Neville Pearson with Sir George Newnes at Newnes Publishing Company in London from 1923 to 1953. Despite her secluded life, she corresponded and socialised widely with other writers and creative artists, including Elisabeth Lutyens, Sally Chilver, Inez Holden, Naomi Mitchison, Isobel English and Anna Kallin. After she retired from Sir Neville Pearson's service following a nervous breakdown she gave poetry readings and broadcasts on the BBC that gained her new friends and readers among a younger generation. Sylvia Plath became a fan of her poetry and sent Smith a letter in 1962, describing herself as "a desperate Smith-addict." Plath expressed interest in meeting in person but committed suicide soon after sending the letter.[5] Smith was described by her friends as being naive and selfish in some ways and formidably intelligent in others, having been raised by her aunt as both a spoiled child and a resolutely autonomous woman. Likewise, her political views vacillated between her aunt's Toryism and her friends' left-wing tendencies. Smith was celibate for most of her life, although she rejected the idea that she was lonely as a result, alleging that she had a number of intimate relationships with friends and family that kept her fulfilled. She never entirely abandoned or accepted the Anglican faith of her childhood, describing herself as a "lapsed atheist", and wrote sensitively about theological puzzles;[6]"There is a God in whom I do not believe/Yet to this God my love stretches." Her 14-page essay of 1958, "The Necessity of Not Believing", concludes: "There is no reason to be sad, as some people are sad when they feel religion slipping off from them. There is no reason to be sad, it is a good thing." The essay was unveiled at a meeting of the Cambridge Humanist Society, affiliated to the British Humanist Association (now known as Humanists UK), which represented humanists.[7] Smith died of a brain tumour on 7 March 1971.[1] Her last collection, Scorpion and other Poems was published posthumously in 1972, and the Collected Poems followed in 1975. Three novels were republished and there was a successful play based on her life, Stevie, written by Hugh Whitemore. It was filmed in 1978 by Robert Enders and starred Glenda Jackson and Mona Washbourne.[8]
---
My published books:

---