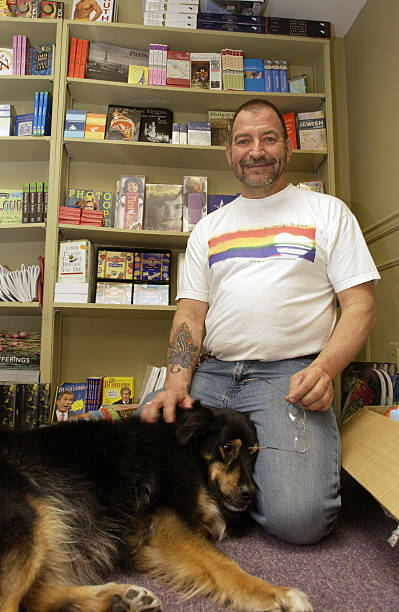 Ronald Henderson (September 25, 1952 - February 15, 2009) was the owner of U Street novelty paper store Pulp.
He was born in Los Angeles on Sept. 25, 1952, and spent his early years in Torrance, Calif. He attended San Francisco State College where he received both his bachelor's and master's degrees in clinical psychology.
In the 1980s he worked tirelessly in various AIDS-related organizations. He was a Shanti counselor on ward 5A, the original AIDS ward at San Francisco General Hospital. While working at S.F. General, Ron developed a protocol for informing people of their AIDS diagnosis that he taught all over the world. He went on to become a trainer at the AIDS Health Project in San Francisco, director of the AIDS organization in Sonoma County and director of the San Francisco Health Initiative For Youth with AIDS, one of the first care and prevention projects in the country for young people with AIDS.
Ron embodied the best of the spirit of the peace and love generation and continued to promote these ideals in all of his further endeavors. In addition to his work-related service, Ron was proud of his AIDS activism and was a speaker and volunteer. He also knew the power of civil disobedience as a tool for social change and was purposely and proudly arrested in several AIDS-related protests.
In 2001, he moved to Washington, D.C., and opened Pulp, his unique card and gift store. His focus in business emphasized entertaining his customers and supporting his employees. Six years later, he brought himself and Pulp to Provincetown. In the process, he met his husband, Paul T. Hempel. They were married in April 2007. Following Ron's diagnosis of cancer, he and his husband traveled extensively to Europe and throughout the U.S.
After living with AIDS for 25 years, Henderson died on February 15, 2009, from complications due to liver cancer. He was 56 years old.