Queer Places:
1 Earls Terrace, Kensington, London W8 6LP, Regno Unito
Peter Wyngarde (23 August 1927 – 15 January 2018)[1] was a British actor best known for playing the character Jason King, a bestselling novelist turned sleuth, in two television series: Department S (1969–70) and Jason King (1971–72). His flamboyant dress sense and stylish performances led to popular success, and he was considered a style icon in Britain and elsewhere in the early 1970s; Mike Myers credited Wyngarde with inspiring the character Austin Powers.[2]
Peter Wyngarde's date and place of birth, his birth name, and his parents' nationalities and occupations are all disputed. According to his own account,[3][4][5] he was born Peter Paul Wyngarde on 23 August 1933 to a French mother and a British father named Wyngarde at an aunt's home in Marseille, France. He claimed that his father worked for the British Diplomatic Service in Hong Kong, Malaya, Singapore and India, before becoming an importer-exporter living in Eaton Square, London.[6][7] He also claimed to be the nephew of French actor and director r.[6][3]
Primary sources indicate the probability of a different birth name, year of birth and family background. Wyngarde gave his place of birth as Singapore on a 1960 immigration application,[8] although a 1956 Straits Times article about his mother gave Marseille as his birthplace.[9] Wyngarde's birthday is normally given as 23 August, but different sources suggest a birth year between 1924 and 1937, with 1927 being the most authoritative.[note 1] In a 1993 interview Wyngarde claimed not to know his own age.[19] Reports of his death in January 2018 gave his age as 90, suggesting that he was born in 1927.[20]
Other evidence suggests that Wyngarde's original name was Cyril Louis Goldbert[20] and that he changed his name after arriving in the UK in the mid-1940s.[14] Author J. G. Ballard, with whom he endured the Japanese internment camp Lunghua,[20] said that he and his family knew Wyngarde as Cyril Goldbert in Shanghai during the Second World War,[12][21] but in interviews Wyngarde denied knowing Ballard.[6][7]
Peter Wyngarde's mother was Marcheritta "Madge" Goldbert, née Ahin, later Macauley. The Ahins were a Eurasian family living in Singapore in the 1890s.[22] Records indicate that she was a Swiss national and that she re-married in 1947[23] and moved to Malaysia.[9] His father may be the Mr H. Goldbert who is named as Cyril's next of kin when he arrives in the UK in 1945.[24]
Interviewed in 1973, Wyngarde said: "As a child it was difficult to differentiate sometimes between fact and fantasy."[20] He often spoke about his traumatic early life.[6] He told an interviewer that his parents divorced when he was very young, and that his father took him to China "only months before war with China broke out" in the summer of 1937.[19]
Correspondence held in the UK's National Archives[25] shows that in 1942/43 the 15-year-old son of merchant seaman Henry Goldbert, and his two younger siblings, were living in Shanghai. Efforts were made by the UK's Ministry of War Transport, the Prisoners of War Department and various boarding schools to facilitate the children's repatriation from Shanghai to the UK, but the older boy could not be accommodated because of his age.
In Wyngarde's own accounts of his life he said that he was living in Shanghai when the Japanese Army took over the Shanghai International Settlement on 8 December 1941,[6] and began acting during his internment when he played all the characters in a version of Doctor Jekyll and Mr Hyde.[26] In April 1943 Cyril Goldbert was interned in the Lunghua civilian internment camp.[27]
Following liberation, Cyril Goldbert sailed from Shanghai to Southampton on the Cunard White Star line ship Arawa.[28] He is listed as an 18-year-old passenger travelling alone. After arrival in the UK on 14 December 1945, Cyril Goldbert is not found in any further UK public records.
In an interview, Wyngarde said that he studied in the Faculty of Law, University of Oxford for three months, before leaving to work in a London advertising agency,[29] though there is no supporting evidence for the claim.[2]
Wyngarde said he had been married to the actress Dorinda Stevens for several years in the 1950s,[35][50] and a Dorinda and Peter Wyngarde are shown living together on the 1953 electoral roll for Holland Park.[51] From 1956 to 1958 he was living with Ruby Talbot in London.[52] In the 1960s, he shared a flat with fellow actor Alan Bates;[53] according to some sources this was a sexual relationship.[30][35][54] It was well known within the acting community that Wyngarde was gay – reputedly he acquired the nickname Petunia Winegum,[31][54][55] though this was disputed by others who said that the name had merely been invented for a comedy sketch.[2]
Public attention was drawn to his personal life in September 1975 when he was fined £75 (under his probable real name, Cyril Louis Goldbert) for gross indecency with a crane driver in public toilets in Gloucester bus station.[56] This followed an arrest and caution for similar acts in the toilets at Kennedy Gardens in Birmingham the previous year.[31][57][58][59]
Wyngarde was an alcoholic at the height of his career, telling an interviewer in 1993 "I drank myself to a standstill ... I am amazed I am still here", but that he stopped drinking in the early 1980s.[19]
He was declared bankrupt on 14 June 1988.[60]. An obituary reported that he lived partly on social security benefits.[20]
His agent and manager reported that Wyngarde was admitted to the Chelsea and Westminster Hospital in London in October 2017 with an unspecified illness.[61] He died on 15 January 2018.[1][20][62]
A Peter Wyngarde appreciation society, The Hellfire Club, was founded in 1992 with Wyngarde's support,[63][63] with members receiving its quarterly magazine by post.[64] It went online in 2000,[63] and maintains a regularly updated blog[65] and Facebook page.[66]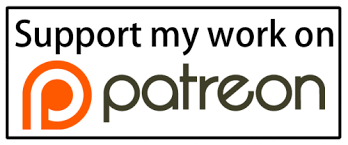 ---
https://en.wikipedia.org/queerplaces/images/Peter_Wyngarde